Golden Nugget Sportsbook Review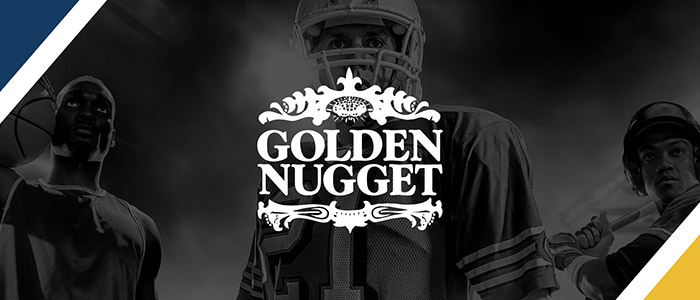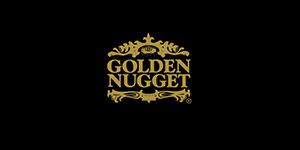 Golden Nugget is one of the more successful gambling brands in the United States. The website offers both an online casino and sportsbook. For the purposes of this review, we will focus on the sportsbook aspect of Golden Nugget and provide you with detailed information about the important features of it. More specifically, we will go into specifics about the betting markets, promotional incentives, customer support and banking options, among others.
Golden Nugget In Brief
Launched In
February, 2019
Operated By
Golden Nugget Atlantic City LLC
Headquartered In
Atlantic City, NJ, the United States
Licensed By
New Jersey Division of Gaming Enforcement, Michigan Gaming Control Board
Country Restrictions
Open to customers from New Jersey and Michigan
Products on Offer
Pre-match and in-play sports betting
Supported Currencies
USD
Supported Languages
English
Betting Markets
The betting markets featured at Golden Nugget are certainly worth your time and they cover a wide variety of sports events and types. You will have the opportunity to place wagers on matches from all over the world and there are many different bet types that you can use to stake your money.
Baseball
Among the more popular markets, we find the Favorite American Pastime – baseball. It ranks among the most bet on sports at Golden Nugget and you will also have the opportunity to place some bets. With MLB matches taking place, there is always something exciting happening and you can stake your money on your favorite team.
American Football
Of course, we cannot have an American sports betting website without American Football. Golden Nugget gives you the chance to place bets on matches from the Professional NFL and the NCAAF college league. There are plenty of options to pick from and we are sure that anyone can have a great experience.
Basketball
Basketball is up next on our list and here we have some diversity in leagues. Unlike the previous two sports which are mostly limited to North America, basketball is played all over the globe. As such, you have a much bigger selection of matches to bet on. Golden Nugget currently supports leagues like the WNBA, NCAAB, EuroBasket Women and more. Unfortunately, the parent company behind this gambling website also owns the Houston Rockets and to avoid a conflict of interest, Golden Nugget does not allow NBA bets.
Tennis
Tennis always offers exciting possibilities for prospective gamblers. There are dozens of leagues playing all over the world and punters are certainly loving the variety. At Golden Nugget, you will have the opportunity to bet on matches from many different leagues. These include but are not limited to Wimbledon Men and Women, US Open Men and Women, ITF, ATP, Australian Open Men and Women, WTA and more.
Soccer
Soccer is arguably the most popular sport in the world where sports betting is concerned and this is reflected at Golden Nugget. There are dozens of soccer leagues that you can bet on, most of them based in Europe. Should you decide to take a crack at this sport, then you would do well to place your bets on matches from Champion's League, England Premier League, Euro 2020, Italy – Serie A, Germany Bundesliga, UEFA Super Cup, Spain La Liga, Russia Premier Liga and others. The possibilities are any and the popularity of the sport guarantees that you will always have matches to bet on.
Of course, sports betting at Golden Nugget is not limited to only the above-mentioned sports. In fact, you will be able to stake your money on ice hockey, boxing, MMA, golf, motor racing, cricket, cycling and much more.
Golden Nugget Features
Sports Coverage
American football, Australian rules, baseball, basketball, cricket, cycling, darts, golf, handball, mixed martial arts, ice hockey, rugby, snooker, soccer, table tennis, volleyball, tennis
Minimum Bet
$0.01 (may differ across sports and leagues)
Supported Bet Types
Straight bets, parlays, futures, teasers, totals, spread betting, and more
Early Cashout Option
Yes
Live Streaming
No
Live Statistics and Scores
Yes
In-Play Betting
Yes
Available Odds Styles
Moneyline, decimals, fractions
Bet Slip Features
Shows pending and trending bets, 3 options for odds changes (always confirm, accept higher, accept any), confirm bets before placing
Promotions and Bonuses
Being a Golden Nugget customer is not without its advantages. The sportsbook management does not simply sit on its hands all day. Instead, it gives punters the opportunity to benefit from a variety of promotional offers to supplement their sports betting experience.
These are available to new and returning bettors and you should definitely take advantage. New arrivals to the online sportsbook can redeem a tasty free-bet bonus while existing customers can improve the value of their betting experience with parlay boosts and the daily Golden Lines odds boosts.
$250 Free Bet for New Customers
New Golden Nugget customers can double down on their first settled wager with the help of the generous free-bet offer. Once you register and make your first real-money bet on a market of your choice, the sportsbook will generously match the stake at 100% with up to $250 in free credits.
The minimum odds that qualify you for this offer are -200. It is irrelevant whether your first wager is a winner or a loser. You get the bonus within 48 hours after the bet settles. Eligible punters have 14 days to use their free bets. The bonus value itself is not withdrawable but you get to cash out the winnings after you turn the free bet's value over once.
No Splitting Up of the Free Bet
Make sure you use the entire free stake in whole because the sportsbook prohibits splitting it up into several wagers.
Cashed out, pushed, and voided bets do not qualify for participation in the welcome offer. The free bets are available only once to new customers who are physically present in states where Golden Nugget can operate legally, for example, Michigan and New Jersey.
20% Parlay Boost up to $10,000
Golden Nugget adds to the excitement of winning with multi-selection parlays by offering a special parlay boost on customers' profits. Keep your eyes peeled for the present icon in the bet slip when building your parlay.
Minimum Odds of -145 per Leg
You need at least three qualifying selections at odds of -145 or higher to become eligible for the boost.
The more legs you add to your parlay, the greater the boost the sportsbook will grant you. The promotion is available across all top-level leagues and competitions, including the NHL, NCAAF, NFL, NBA, MLB, ATP, WTA, and the Grand Glam. As for the eligible sports, these are ice hockey, soccer, football, baseball, basketball, and tennis.
One thing to keep in mind is that you can take advantage of the boost only on pre-market parlays. The ceiling on the boost is $10,000, but the exact percentage depends on the number of legs as you can see from the table below. If one or more selections get canceled or push, you receive a reduced boost.
| Number of Legs | Boost Percentage on Profits |
| --- | --- |
| 3 Legs | 3% |
| 4 Legs | 4% |
| 5 Legs | 5% |
| 6 Legs | 6% |
| 7 Legs | 7% |
| 8 Legs | 8% |
| 9 Legs | 9% |
| 10 Legs | 10% |
| 11 Legs | 11% |
| 12 Legs | 12% |
| 13 Legs | 13% |
| 14 Legs | 14% |
| 15 Legs | 15% |
| 16 Legs | 16% |
| 17 Legs | 17% |
| 18 Legs | 18% |
| 19 Legs | 19% |
| 20 Legs | 20% |
The sportsbook entirely excludes in-play markets from participation. The same goes for complex system bets like the Lucky 31, the Lucky 15, and the Trixie. Add just one ineligible leg to your parlay and you can kiss the boost goodbye.
And one more thing – there are requirements on the bet types you can incorporate into your parlay. The eligible wagers include Spread and Moneyline bets, Totals, Over/Under, Match Result, and Match Winner.
Promotional Incentives at Golden Nugget
Bonus
Minimum Deposit Required
Rollover
Minimum Odds Requirement
Eligible Markets & Bets
Country Restrictions
Expires After
$250 Free Bet
$10.00
1x the value of the free bet (applies to winnings; the free bet itself is non-withdrawable)
-200
Pushed, voided, and cash-out bets do not qualify
Available in New Jersey and Michigan
14 days
Up to 20% Parlay Odds Boost up to $10,000
$10.00
None
-145 per selection (minimum 3 selections required)
Spread bets, straight bets, totals, match result, match winner, over/under
Available in New Jersey and Michigan
Credited automatically after bet settlement
Banking
Being able to easily manage your bankroll is of great importance in the online gambling industry, especially since paying in cash is not always possible. To this end, Golden Nugget supports a number of online payment services which you can utilize to move money to and from your sportsbook balance. These are available in several different forms, giving you options when it comes to tackling this problem.
Visa, Amex, and Mastercard Deposits
Credit cards are one of your best options to fund your sportsbook balance. Golden Nugget accepts payment via Visa, American Express, and MasterCard, the three most widely available brands. Using a credit card to fund your sportsbook bankroll comes with several great advantages. For one, the transactions clear instantly, giving you immediate access to your money.
Furthermore, payments are easy to make, unlike some other services. With a credit card, you can move between $20 and $25,000 per transaction. Unfortunately, you cannot withdraw your bankroll back to your credit card and will have to resort to a different method when the time comes.
PayPal Deposits & Withdrawals
Alternatively, you also have the opportunity to use PayPal to control your balance. This service offers several distinct benefits to users. For one, it allows you to maintain a balance separate from your bank account. Furthermore, PayPal offers some of the fastest transaction speeds in the whole online gambling industry. Last but not least, the service also allows you to maintain some degree of privacy.
With PayPal, you can deposit a minimum of $10 at once, while the maximum per transaction goes up to $1,500. In a single day, you can deposit up to $5,000, while your monthly limit goes as high as $40,000. Withdrawals are also possible with this payment solution, allowing for transfers between $10 and $40,000 per transaction.
Online Banking
When in doubt, you can always rely on the good old banking systems to get your money across. You will be able to use online bank transfers and wire transfers for the purposes of online gambling. The former can process payments instantly but has low limits, only going as high as $1,500 per day.
Bank Wire Transfers
Wire transfers allow for up to $10,000 per day, though the processing speed is quite slow, taking up to 7 business days for the payment to clear. Of these services, only wire transfer can be used for withdrawals and the slow processing times are justified by the lack of maximum transaction limits, although the minimum withdrawal starts at $500.
Cash at Cage Available to New Jersey Punters
If you find yourself in Atlantic City, you also have the opportunity to pay in cash at the retail Golden Nugget Casino. You can simply walk up to the cage and make your payment with cash. The money will instantly appear in your balance, allowing you to place your bets immediately. You can top up your balance with anywhere between $10 and $100,000 per day. Similarly, you can also withdraw your winnings the same way. The withdrawal limits are the same as the deposit ones and you get to walk away cash in hand.
Check Withdrawals Start at $300
Withdrawing your winnings is also possible via check, although this is the slowest method at your disposal. It takes up to 3 weeks for it to arrive by mail and you can only cash in between $300 and $10,000 per check.
Banking at Golden Nugget
Payment Method
Deposit Limit and Timeframe
Withdrawal Limit and Timeframe
Deposit & Withdrawal Fees
Bonus Restrictions
Visa, Mastercard
$20 to $25,000 per transaction; instant
N/A
Extra fees may be charged by the card issuer
No
American Express
$20 to $25,000 per transaction; instant
N/A
Extra fees may be charged by the card issuer
No
PayPal
$10 to $1,500 per transaction; instant
$10 to $40,000 per transaction; up to 48 hours
Free
No
Play+
$10 to $25,000 per transaction; instant
$10 to $25,000 per transaction; instant
Free
No
VIP Preferred (AHC)
$20 to $50,000 per transaction; instant
$20 to $250,000 per transaction; 2 to 5 business days
Free
No
PayNearMe (at 7-Eleven)
$10 to $500 per day; up to 30 minutes
N/A
Free
No
Online Bank Transfer
$10 to $1,500 per day; instant
Up to $100,000 per transaction; 3 to 4 business days
Free
No
Bank Wire Transfer
$50 to $10,000 per day; 5 to 7 business days
$500 minimum; no maximum limits; 5 to 7 business days
Free
No
Cash at Cage
$10 to $100,000 per day; instant
$10 to $10,000 per transaction; instant
Free
No
Safekeeping
$10 to $10,000 per day; instant
$10 to $10,000 per transaction; instant
Free
No
Check via Mail
N/A
$300 to $10,000 per transaction; 2 to 3 weeks
Free
No
Licensing and Regulations
Licensing is an all-important factor in the online gambling industry and one that you should never ignore. It is difficult to distinguish between legitimate operations and scam websites at face value. To this end, we rely on licensing from government institutions to ensure that everything is above board and within the confines of the law.
Fully Compliant with New Jersey Laws
In the case of Golden Nugget Sportsbook, we find that this gambling website is regulated by the New Jersey Division of Gambling Enforcement.
This institution has been active since the 1970s and has been regulating the New Jersey gambling sector ever since. So far, it has had a great track record of making sure that the websites under its jurisdiction act as they should and has intervened when necessary.
As far as restricted territories are concerned, you will quickly find that only a select group of people can access and make use of Golden Nugget. More specifically, to participate in sports betting at this website, you need to be 21 years old or older and also a resident of New Jersey. Being physically located outside of the state will automatically prohibit you from taking part.
Even leaving the state for a short while will mean that you cannot place bets for as long as you are outside its borders. To ensure compliance with this rule, Golden Nugget will require you to activate location services on your device. You will also have to submit proof of your identity, including a Social Security Number, government-issued ID, driver's license, bank statement or some other form of legal documentation.
Licensed by the Michigan Gaming Control Board
Golden Nugget also offers its premium sportsbook services to punters in Michigan under the license and regulations of the Michigan Gaming Control Board.
Again, you have to be phoneysically present in the Wolverine State to gain legal access to the sportsbook. Golden Nugget plans on expanding its operations to other states in the future. The sportsbook recently received approval to launch legal sports betting in Virginia.
Player Protection & Security at Golden Nugget
Encryption
Advanced SSL encryption
Custom Deposit Limits
Yes, (deposit, loss, and session duration limits are available)
Cooling-Off Period
Yes
Self-Exclusion
Yes, permanent or temporary
Minimum Age Requirement
21 years old
Mobile Support
Mobile support is not really a priority for most gamblers, that is until they find themselves away from the computer and trying to place a bet from their mobile device. When this happens, mobile support suddenly becomes of great significance and those have picked incompatible websites are left disappointed. Luckily, Golden Nugget customers do not have to worry about such things, given the extensive support for mobile betting at this online sportsbook. Punters have the opportunity to access the sportsbook from both their smartphones and tablets, as long as they have a stable Internet connection.
Mobile platforms
There are two different ways to open the sportsbook and both are valid. Which you decide to use depends entirely on your preference. One is to download the dedicated application, available on both Android and iOS platforms. The iOS app can be found on the App Store and be downloaded for free. On the other hand, the Android app has to be downloaded and installed manually, a process that many users may not be familiar with. However, there are detailed instructions on how to do it in the FAQ section.
Alternatively, one may one simply load the sportsbook website within the window of their browsers. The interface is made to scale with the small display and has retained full functionality despite the different form factor. This method requires no preparation on your part and you can easily do it if you do not want to bloat your device with even more apps.
As for the mobile sportsbook itself, you will be pleased to know that it retains all of the important features from its desktop counterpart. You will still have access to all of the betting markets, the promotions and the customer support. You can even fund your balance in the same manner. There is no limit to what you can do on mobile and you will still have a fulfilling betting experience.
Mobile Support at Golden Nugget
Dedicated iOS App
Yes, requires iOS 9.0 or later
Dedicated Android App
Yes, requires Android 5.0 and up
Browser Compatibility
Google Chrome, Safari, Opera Mini, Opera Touch, Samsung Internet, Firefox Focus, Firefox Mobile, Microsoft Edge, Vivaldi Browser, Puffin, Dolphin Browser, and more
Supported Languages
English
Supported Devices
Apple iPhone 12, Apple iPhone 11, Apple iPhone XS, Apple iPhone XR, Apple iPhone X, Apple iPhone 8, Apple iPhone 7, Apple iPad, Huawei Y5, Huawei Y6, Huawei Y7, Huawei nova, Huawei P10, Huawei P20, Huawei P30, Infinix S4, Infinix Smart 5, Infinix Smart 6, Infinix Hot 7, Infinix Hot 8, itel A16, itel A33, itel A56, Nokia 2.1, Nokia 2.2, Nokia C1, OPPO A3s, OPPO A5s, OPPO A1K, Safaricom NEON RAY, Samsung Galaxy A01, Samsung Galaxy A10, Samsung Galaxy A10s, Samsung Galaxy A11, Samsung Galaxy A20, Samsung Galaxy A21s, Samsung Galaxy A30, Samsung Galaxy A40, Samsung Galaxy A50, Samsung Galaxy A51, Samsung Galaxy A70, Samsung Galaxy A71, Samsung Galaxy Grand, Samsung Galaxy J5, Samsung Galaxy J7, Samsung Galaxy S7, Samsung Galaxy S8, Samsung Galaxy S9, Samsung Galaxy S10, Samsung Galaxy S20, Samsung Galaxy J2, Samsung Galaxy J4, Samsung Galaxy Note8, Samsung Galaxy Note9, Samsung Galaxy Note10+, Tecno Pop 2, Tecno Pop 3, Tecno Camon 11, Tecno Camon 12, Tecno Camon 13, Tecno Camon 14, Tecno Camon 15, Tecno F1, Tecno K7, Tecno Spark 2, Tecno Spark 3, Tecno Spark 4, Tecno Spark 5, Tecno Pouvoir 2, Tecno Pouvoir 3, Vodafone 100, Vodafone Smart Kicka 4, Xiaomi Redmi Note 7, Xiaomi Redmi Note 8, Xiaomi Redmi Note 9
Customer Support
Customer support is another important feature of the sportsbook that you should take into consideration. Knowing that there is someone out there who will help you with any problems you might experience. In such situations, you can always turn to the customer service team at Golden Nugget. You have several ways that you can get into contact with a support agent and each comes with their own set of benefits and drawbacks.
The live chat system is the most efficient way to get into contact with the support staff. Much like its name implies, the communication takes place in real time, allowing you to discuss your issues at length. Establishing contact takes no more than a minute and the agent will stay with you for as long as they are needed.
You also have alternatives to the live chat system. If you prefer to do this the good old-fashioned way you can simply pick up the phone and dial 855 – 873 – 1010 to reach the sportsbook support team. This line is specifically for sportsbook support and you can always get quality assistance on it. Additionally, you also have the option of simply sending the support staff an email. You can forward all of your questions to support@goldennuggetcasino.com and the response will come shortly after. It usually takes the team a few hours to reach back to you, but you will certainly have your answer within the next 24 hours. This is also the way that you will send verification documents when you are asked for them.
Overall, Golden Nugget renders great customer care and the support staff are dedicated to maintaining the set standards for quality. Whatever your issues are, you can rest assured knowing that someone is working hard to resolve them.
Customer Care at Golden Nugget
Service Hours
24/7
Telephone
(855) 873-1010 for New Jersey; (888) 450-1010 for Michigan
Live Chat
Yes
Email
support@goldennuggetcasino.com, mi_support@goldennuggetcasino.com
Conclusion
Overall, Golden Nugget is a great online sportsbook with all of the necessary features. It gives you access to a wide variety of betting markets, with support for all manner of different bet types. Moreover, the promotions are made so that you can easily incorporate the rewards into your betting activities. Furthermore, the sportsbook is regulated by a trusted institution and you can always be sure that you will be treated fairly. All in all, it is difficult not to recommend Golden Nugget and in light of everything we have covered in this review, you should seriously consider it.
| Golden Nugget Strong Points | Golden Nugget Pitfalls |
| --- | --- |
| Regulated in Michigan and New Jersey | Available only to punters who are physically present in New Jersey |
| Native mobile apps for Android and iOS | Lacks a live streaming service |
| Sharp design | A somewhat limited sports selection |
| Uses SBTech software platform | Narrow range of payment methods |
| Punters can lock in their profits with early cash out | Does not accept action on Houston Rockets basketball games |