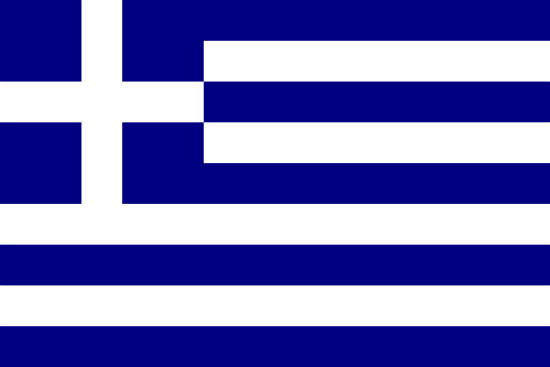 Gambling on the outcomes of sporting competitions has been an inseparable part of Greek culture. This small Mediterranean country introduced the Olympic Games to the world sometime in the 8th century B.C. when a man called Coroebus became the first-ever Olympic champion after winning the 192-meter foot race known as the "stade".
Sporting competitions took place in major Ancient Greece cities like Olympus, Delphi, Corinth, and Nemea, with discus hurling, wrestling, foot racing, and long jumping ranking as some of the most popular sports at the time. Those who championed the competitions were often rewarded for their efforts with monetary prizes but many of the spectators were not left empty-handed, either. Entire fortunes changed hands as people wagered on the sporting events' outcomes.
The Greeks' love for sports and wagering continues well into the 21st century, with OPAP, the country's lottery and betting operator, reporting the sports betting sector is on track for record revenue rates in 2018. And indeed, wagering on sports competitions' outcomes ranks as one of the most widespread forms of betting among Greek gamblers who love to bet on sports such as, athletics, soccer, and basketball.
The legal situation pertaining to sports betting in Greece is somewhat complex but this has not prevented many of the locals from taking their wagers to the internet where they have a choice from tons of betting markets, great odds, and a variety of appetizing bonuses and promotions.
In this Sportingpedia guide to sports wagering in Greece, you can find information about the legalities, the current regulations and the most important betting laws, followed by sections on market coverage, available promotions, and supported payment methods for punters from the country.
Legality and Regulation of Sports Betting in Greece
Online sports betting, and gambling in general, are legal in Greece, with punters having a choice from various landbased sportsbooks that operate under licenses issued by the state-owned OPAP (Organization of Football Prognosis). The latter also holds a monopoly on the online sports betting sector in the country, with very few offshore operators holding interim licenses to service customers from Greece.
This has given rise to a thriving gray market as many Greek punters chose to take their sports betting action to unauthorized offshore betting sites that continue to accept wagers from the country despite the restrictions. At the moment of writing, there are no known cases of Greek bettors being persecuted by the law for participating in sports betting on foreign sportsbooks that lack domestic licenses.
That being said, punters from the country are required to pay taxes on winnings they generate through sports betting. Before the changes that took place in 2013, Greek sports bettors were required to contribute with a 10% tax on their profits.
The 2013 amendments in the law brought about a tiered taxation system where the tax rates fluctuate depending on the amount won. Those who generate profits ranging between €100 and €500 are expected to pay a 15% tax whereas winnings exceeding this threshold have a tax of 20% imposed on them. Casual punters who generate profits under the €100 threshold are not taxed.
It should be noted that Greeks who punt at offshore-based online sportsbooks are not necessarily subject to taxation for the simple reason there is no regulatory framework to govern the winnings generated on websites licensed under foreign jurisdictions. However, it is every Greek punter's personal responsibility to pay their winnings taxes.
Online betting gained such massive traction in Greece at the beginning of the 20th century that the country's government attempted to altogether ban wagering on the internet in 2002. Following the economic hit the country took during the 2008-2010 financial crisis, Greek legislators were forced to review their stance on online gambling in 2010.
In 2011, as many as 24 temporary licenses were issued to online betting companies, including major players on the sports betting scene like the Ireland-based Paddy Power and the British-based Ladbrokes and William Hill. Those who violated the Greek laws by accepting sports betting wagers without a domestically issued license were threatened with severe penalties, including hefty fines and imprisonment.
The good news is Greece is set to permanently open its market to foreign competition by introducing new regulations on online sports betting and gambling as a whole. Under the new regulatory regime, the country is to grant permanent licenses to the 24 betting companies that operate under interim licenses. Stick with us to learn more about the most important pieces of legislation pertaining to the online sports betting sector in Greece.
Key Sports Betting Laws
The year 1996 can easily be described as a turning point for the sports betting sector in Greece as the country's government granted exclusive rights to the state-owned OPAP, which resulted in the sector's monopolization. OPAP's exclusive rights were initially intended to expire by the year 2020 but later this period was extended to 2030.
With the advance in technologies that marked the turn of the 21th century, online sports betting became increasingly popular among Greek punters. This resulted in the enactment of Law 3037/2002, a rather vague and hotly debated piece of legislation that aimed at banning all forms of interactive gambling on the territory of the country.
Interestingly enough, Law 3037/2002 was proposed and enacted after a member of PASOK (the Panhellenic Socialist Movement) was caught participating in illegal landbased gambling activities. Vague as it was, this piece of legislation effectively prohibited all forms of interactive gambling, including casino gaming, sports betting, and even arcades and video games in public places such as the then-widespread internet cafes whose customers actively partook in online chess and other similar forms of entertainment.
The law applied to both the locals and foreigners who were not allowed to bring any form of video games on mobile devices in the country. Owners of internet cafes who failed to comply with Law 3037 faced hefty fines (up to €75,000), closure, and even jail time (up to twelve months).
The ban unleashed a thriving black market in the country, with an increasing number of sports bettors taking their action to foreign-licensed online sportsbooks. Law 3037 was enacted in July 2002 and caused a good deal of controversy across the European Union. Some reputable offshore betting operators like William Hill, Stanleybet, and Sportingbet were willing to apply for local licenses and indeed did so only to be given the cold shoulder by Greek regulators.
Law 3037/2002 was overthrown in August 2011 and Law 4002/2011, also known as the 2011 Gambling Act, was enforced. Under the amendments, the Greek government issued temporary licenses to 24 online betting operators, including the UK-based Ladbrokes and William Hill.
A regulatory framework was expected to be introduced in the following year, but Greek legislators suddenly had a change of heart and decided to continue pushing for the OPAP monopoly. In 2012, the Greek lawmakers came up with proposals that aimed at cementing the state monopoly on sports betting.
In the winter of the same year, the operators with interim licenses were requested to start withdrawing their services from the Greek market. Some choose to leave immediately while others decided to hold out and wait for favorable changes in the rigid regulatory framework.
Things quickly escalated and the matter with OPAP's monopoly was taken to the highest court in Europe. Foreign operators like William Hill and Stanleybet argued that the monopolization was against the principles of healthy competition and the free market laws in the European Union.
The Greek authorities, in turn, argued that RNG-based games are highly addictive, a somewhat hypocritical statement considering OPAP is allowed to legally operate tens of thousands of landbased video lottery terminals on the territory of the country. In 2013, the European Court of Justice ruled out that OPAP's monopoly was indeed in violation of the EU laws and demanded Greece to open its market to foreign competitions.
Greek legislators caved in under the pressure of the European Union but the severe economic crisis the debt-ridden country was facing at the time also played a crucial role for the amendments that were to follow.
Greek authorities presented the European Commission with revisions of the country's betting laws which resulted in a 3-months standstill period. Meanwhile, Greek punters continued to resort to the services of foreign-based betting operators which caused a severe 72% decline in OPAP's revenue in 2013. The state gave up most of its shares in OPAP, which no longer enjoys tax-free status.
Greece is to Revamp Its Rigid Online Betting Legislation
As of September 2018, Greek punters and foreign sports betting operators finally have a reason to rejoice. The country's government has finally rolled out a new regulatory framework that aims at allowing the betting providers that have been operating with temporary permits since 2011 to apply for new, permanent licenses.
The licensing conditions may not appeal to many members of the foreign competition, though. The new framework requires each sports betting operator to contribute with a licensing fee of €4 million. Those looking to offer online casino games as well will have to reach deeper into their pockets and pay an additional starting fee of €1 million.
But it does not end there. A valid license expires five years after issuing and each renewal calls for another €4 million per operator. Additionally, each applicant will have to pay a starting deposit of €0.5 million and prove they have a valid license to offer their online services on other European markets. The government plans a 35% tax on foreign operators' revenue.
The potential licensees are to provide records about their financial performance during the previous three years before submitting their applications. Those who have been blacklisted are not allowed to even submit their license applications. Meanwhile, Greek sports bettors will have to comply with the above-specified tiered taxation system that applies to their profits.
Greece Sporting Events Coverage and Markets
Online sports bettors from Greece are facing a fascinating diversity of options in terms of markets. All reputable bookmakers that service customers from the country offer them competitive prices along with a huge range of functionalities like in-play betting with odds updated as the live events progress, a user-friendly interface, different odds formats, tips, and detailed statistics.
These are mostly British-based betting companies that have received temporary licenses, many of which also cater to the Greek sports betting public by providing punters with support in their native language.
Since Greece is the birthplace of the Olympic Games, it makes sense for Greece-friendly sportsbooks to accept punts on various athletic competitions during the Olympics. Additionally, Greece ranks high in terms of soccer participation and viewership, with many punters backing their favorite teams on the online soccer markets.
There is a vast range of options soccer fans from the country can pick from since there is exceptionally broad coverage of events from the UEFA Champions League, the English Championship, the Premier League, and the Europa League. Competitions from various domestic leagues like La Liga, the Bundesliga, Ligue 1, Primeira Liga, and the Greek Superleague are also among the alternatives for sports bettors, who can choose from a variety of bet types on the live and pre-match markets. These include Over/Under, Match betting, Both Teams to Score, Half Time, and Draw No Bet. Accumulators and Asian handicaps are typically listed among the options.
Greeks are also keen on basketball and are catered to with a huge range of markets, covering the events from the NBA, the Euro League, and the Greek Basket League. Those interested in punting on basketball have a choice from bet types like Match, Total Points, and 2-Way Handicaps, among others.
Volleyball ranks high in terms of popularity among Greek punters who can support their favorite teams with bets on events from all major European international and domestic competitions. There is a huge number of bets volleyball fans can experiment with online, including Match and Set Handicaps, Total Points, and First Set Winner.
Other popular sports readily available at Greek-friendly online sportsbooks include golf, tennis, cricket, cycling, darts, boxing, handball, mixed martial arts, and motor racing. Horse and greyhound race betting is also an option for those interested. All major sportsbooks servicing punters from the country support mobile betting as an alternative, with some even offering dedicated mobile applications for iOS and Android devices.
Popular Odds Format in Greece
Decimal odds, commonly referred to as European odds, are preferred by most Greek punters so it makes sense for Greece-friendly sportsbooks to support them as an available format. The biggest advantage here is that this form of odds expression is rather simple to comprehend. In fact, it takes only seconds for one to calculate their expected return with a wager quoted in the decimal odds format.
All you have to do to figure out your return is multiply the decimal number by the amount you stake. So if we assume you make a punt at odds of 3.40 and stake €20, you can expect a return of €68. It is worth bearing in mind your original stake is actually included in the overall returns, which is to say in this case you can expect net profits of €48.
It is important to make a good distinction between fractional and decimal odds since 3.00 is not nearly the same as 3/1. The conversion of fractional into decimal odds is also quite simple to perform. For the purpose, you must divide the numerator of the fraction by its denominator and then add 1 to the result. To show you what we mean with an example, let's suppose you are eyeing a bet where the odds are quoted as 5/2. You perform the following calculations [5/2] + 1 and it turns out the decimal odds for this wager are 3.50.
Calculating the implied probability of winning is easy enough with decimal odds, not to mention these calculations are of vital importance for any sports bettor since they give you an idea of your wagers' potential value and its likelihood of winning.
Let's imagine you are having a tough time choosing between two wagers, one at odds of 5.30 and the other one at odds of 1.52. To calculate the implied probability of each wager, you need to divide 1 by the decimal odds and then multiply the result by 100 like so [1/5.30]*100 = 18.86% and [1/1.52]*100 = 65.78%.
As you can see, the second wager has a much higher probability of winning but will yield smaller overall returns with a €10 stake, or €15.20. In contrast, you can collect profits of €53 with the first wager but its likelihood of success is much lower at 18.86%. Always remember the higher the odds are, the bigger your returns are but the smaller the likelihood of winning.
Payment Solutions for Sports Bettors from Greece
The rigid online betting regulations in the country make it difficult for sports bettors from Greece to processes payments to unauthorized sportsbooks and they generally face a somewhat limited range of payment options.
Here it is essential to mention there are restrictions on ongoing monetary transactions and Greeks must comply with limits on the amounts they can transfer abroad. Because of this, payments conducted via bank transfers or debit/credit cards sometimes fail to go through but thankfully there are some other options punters from the country can use.
E-wallets like Skrill and Neteller are among the most popular alternatives since they pose as a prompt, easy and super-safe way to transfer funds to one's betting account. To use them, one must register an account and top it up.
EcoPayz is also an alternative for those looking to conduct fast and hassle-free payments to and from their online betting accounts. Another option is to use the locally available Vivo wallet. The capital controls on offshore payments make it impossible for Greek punters to deposit with Paysafecard (at least at foreign websites that lack domestic licenses) but one solution is to purchase your voucher from a foreign website. Cryptocurrencies like Ripple, Bitcoin, Litecoin, and Ethereum are also viable options for Greek punters since they are decentralized and therefore, are not subject to the capital controls in the country.
Bonuses and Rewards for Sports Bettors from Greece
Greek sports bettors are rewarded for their action with various great promotional incentives. New customers have the chance to redeem welcome bonuses that usually come as first-deposit matches or free bets. These normally are not withdrawable and can be used only for the purpose of free betting but on the good side of things, they come with very reasonable wagering requirements you can easily cover and cash out your welcome bonus' profits.
The existing customers can take part in a number of promotions available throughout the entire year. Accumulator cashbacks or insurances are a common treat returning bettors can benefit from. In the vast majority of cases, bettors must comply with minimum odds requirements per selection but there are also conditions on the cumulative odds of the accumulator you must meet to qualify for the cashbacks. If one of the accumulator selections is a loser, the sportsbook compensates you either with a free bet or with free credits to punt with.
Other common promotions include best odds guarantees and price boosts. Each promotion has conditions attached to it and you must read those in full detail to prevent the forfeiture of your bonuses and their resulting winnings.
Customer Support at Greece Sports Betting Sites
Good customer support is an inseparable part of one's enjoyable online betting experience, which is why we, at Sportingpedia, hand-pick only online bookies that value their customers and demonstrate this appreciation by ensuring adequate support services at all times. Some of the best operators in the industry like William Hill and bet365 even service their customers in Greek which is great news for punters who cannot speak English or other languages fluently.
Assistance is commonly available via a 24/7 live chat feature that enables you to contact a support agent in a matter of seconds. The support staff undergoes comprehensive training so you can ask them anything and still get a professional and very competent response within a few seconds. Just make sure you select the proper support department when using the live chat to prevent wasting time and being transferred from one department to another.
Other commonly available ways to receive information or help are via email or over the telephone. Some operators prefer to respond to such queries via free callbacks. Last but not least, all reputable betting sites feature detailed FAQ sections with lots of information on payments, technicalities, and security, so do not forget to check this out – there is a good chance you will find the answers to your questions there.