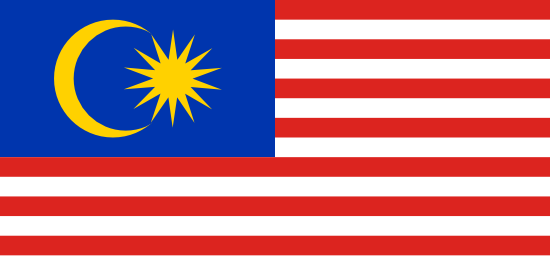 There is no doubt that online wagering on sports have become unrestrained over the past few years. This is only natural considering the fact that currently, bettors are enabled to make real-money bets anytime and anywhere without a care in the world. Thanks to the advance in technologies, sports bettors are enabled to sign up for an account and to wager on the sport they are keen on at various web-based bookies, even such that are based overseas.
As far as Malaysia is concerned, gambling might turn out to be a tricky undertaking due to the fact that this is one of the countries which have quite a rigid stance when it comes to this way of entertainment. Despite the fact that most of the laws regarding gambling render it illegal, Malaysians are still presented with several options as long as they get a real kick out of wagering on sports. In essence, Malaysians are real fans of sports betting, and as it turns out, they are welcomed more than warmly by a good deal of internationally-based bookies. Best of all, a large number of bookies facilitate payments via Ringgit, which is the currency of the country.
In the meantime, gambling aficionados hope that things will improve soon and that they will have the chance to make stakes on the preferred sports without bothering that they are infringing the respective regulations.
Legality and Regulation of Sports Betting in Malaysia
As it turns out, Malaysia is one of the countries in which the legal landscape regarding online wagering on sports is slightly vague due to the fact that most of the regulations concerning gambling have been introduced quite a long time ago, and they do not refer precisely to this form of betting.
Despite the fact that currently, there are more and more calls for the introduction of a ban on online gambling in the country, it is considered that this way of making real-money bets is slightly overlooked by the government. Thus, presently, many Malaysians go for this way of entertainment due to the fact that most of the off-shore sports betting websites allow them to embark on a gambling experience which is truly unique. In essence, such gaming websites can greatly benefit from the situation due to the fact that the market in the country is undoubtedly wager-hungry.
Key Sports Betting Laws
Since the biggest part of the population of Malaysia is Muslim, it is of no surprise that gambling is outlawed in the country. As far as the legislation of Malaysia is concerned, punters should be informed that there are three major laws which define the legal landscape of the country regarding gambling.
The Betting Act of 1953 undoubtedly remains one of the major pieces of legislation regarding gambling in Malaysia. According to the Act, "common betting houses" were considered illegal, which in other words means that after the introduction of the Act, operators who provide such services, as well as punters who partake in such activities, are infringing the law of the country. Despite the fact that the Act was introduced quite a long time ago, when you take a closer look at it, gamblers will notice that it contains a reference to several ways of getting access to these forms of gambling which include via telephone, post, or telegram. A problem may arise as long as these words are interpreted in such a way so that to fit the current state of affairs when it comes to wagering on sports over the Internet.
Another thing which is also explicitly stated in the Betting Act of 1953 is that as long as you are making real-money bets in a common betting house, this means that you might be imposed a fine which stands at 5,000 Ringgits or to become liable to imprisonment for up to six months.
Other than the Betting Act of 1953, the government of Malaysia has also enacted a Common Gaming Houses Act of 1953. The latter was enacted by the government of the country in order to suppress public lotteries, gaming, as well as common betting houses. The Act contains some quite in-depth information regarding the places where bettors could gamble, as well as the bettors themselves.
Another important thing we should not forget to mention is the fact that the largest part of the population of Malaysia is also bound by the Sharia Law. As you probably know, according to the Sharia Law, gambling is prohibited.
As you can see, the legislation of the country does not state in an explicit manner the status of online wagering on sports, which might result in certain confusion. What is more, to this day, several amendments have been made to the aforementioned Act, but unfortunately, the online gambling market in Malaysia remains slightly unregulated. Despite the fact that there is a lack of any clear-cut regulations regarding wagering on sports over the Internet, gambling enthusiasts from Malaysia are more than welcome at some of the most established web-based bookies.
Malaysia Sporting Events Coverage and Markets
Despite the fact that the online gambling market is not that well-regulated in the country, there is no doubt that for Malaysians, wagering on sports has turned into a favorite pastime. It is true to say that the preferences of punters differ greatly from one country to another, but when it comes to Malaysia, football is definitely the sport which enjoys the greatest betting action.
In essence, most of the gambling enthusiasts who are intrigued by football prefer placing their real-money bets not only on matchups from the Premier League of the country, but also on major events such as the FIFA World Cup, the English Premier League, and the UEFA Nations League, to mention just a few.
Horse Racing is yet another overwhelmingly popular sport among Malaysian gamblers. Apart from various tournaments which take place on the territory of the country, bettors will have the chance to place their bets on competitions which are held in Ireland, the United Kingdom, and in various other parts of the world as well.
A large number of the gambling aficionados who live in Malaysia have a liking for wagering on events from Formula 1. This should come as no surprise due to the fact that one of the annual races, more specifically, the Malaysian Grand Prix, was held in the country. Most of the decent interactive bookies allow their registered users to wager on all major events from the World Championship, which is an option many Malaysian punters might appreciate.
Rugby is yet another of the most widely followed sports in the country. In essence, the country also has a national rugby team which represents it in the International Rugby Union. Gambling enthusiasts who are intrigued by placing their bets precisely on this sport might be delighted to find out that they will have the opportunity to make stakes on events from the Super League, the Six Nation, and the Challenge Cup, to name just a few.
Basketball also garners a lot of attention from bettors who live in Malaysia. Interestingly, the national basketball team represents the country on various internationally-held competitions. That is the reason why a large number of punters strive to keep abreast of all the major events that take place on a global scale and to make wagers on matchups from the NBA, FIBA World Cup, and the EuroLeague.
Popular Odds Format in Malaysia
Gambling aficionados might not be familiar with this, but in Malaysia, the most popular odds format is the so-called Malay format. What sets this odds format apart from the rest of the formats is the fact that Malay odds cannot go over 1.00. It is important to note that as long as the odds are positive, this means that the chances exceed 50%. Therefore, as long as the odds are negative, this means that the represented probability is below 50%. The formulas bettors should follow are quite straightforward as when the odds are positive, they will get the potential profit by multiplying the odds by their stake. For example, a stake of $50 at odds of 0.90, might bring you $45 profit. In the event that the odds are negative, punters need to divide their stake by the odds in order to get the profit they can sweep.
Still, it may turn out that it is hard for punters to find an interactive bookie which offers this particular way of expressing the odds. As it turns out, decimal odds are the other most favored way in which odds are displayed among Malaysian punters. In essence, this is the most common odds format which is utilized by the biggest part of the web-based sportsbooks. Despite the fact that decimal odds are known predominantly as European odds, the format is also well-liked in Canada and Australia.
In essence, Malay odds resemble decimal odds to a large extent as in order to calculate your profit, you need to multiply the stake you have made by the odds. This way, as long as you are intent on wagering $100 and the odds are 1.82, in the event that your bet is a winning one, you will sweep as much as $182.
Payment Solutions for Sports Bettors from Malaysia
Wagering on sports over the Internet can be extremely exhilarating and captivating, but it has several major aspects, with the transfer of funds being one of the most essential ones. When it comes to wagering on sports over the Internet in Malaysia, punters should take into account the fact that the government strives to hinder them from making real-money bets. That is the reason why quite often the financial institutions refuse to handle transactions to sportsbooks which operate overseas.
Still, Malaysian bettors might be delighted to find out that the banking solutions they have at their disposal function in an extremely straightforward manner and most importantly, they are not time-consuming, which is essential as well.
Debit and Credit Cards
One of the banking methods an ever-growing number of bettors from Malaysia go for remain credit and debit cards. Gambling aficionados who are intrigued by wagering on sports over the Internet and who are impatient to embark on their gambling adventure might be keen on making use of this payment solution due to the fact that in most cases, transactions via credit and debit cards are conducted almost right away.
Best of all, punters are accustomed to utilizing their credit and debit cards on a daily basis, meaning that hardly they will find it difficult to load their account with cash or to retrieve their funds back to their card. When it comes to wagering on sports over the Internet, bettors will have the opportunity to utilize cards issued by Visa, American Express, and Mastercard.
Cryptocurrencies
It is true to say that cryptocurrencies are also well-preferred by bettors from various countries across the globe, including Malaysia. More and more gambling aficionados go for this particular way of payment due to the fact that it allows them to retain their anonymity while conducting payments over the Internet. For security-conscious punters, this is essential as they are not constrained to unveil any banking or personal data.
Bitcoin is undoubtedly one of the cryptocurrencies which enjoy the greatest popularity among sports bettors. Still, their options do not come to an end with it as there is a handful of sportsbooks which boast Ripple and Ethereum as well.
Bank Transfers
Bank transfers are also a viable alternative when you wish to top up your gaming account at the sportsbook you have signed up for an account. This particular banking solution is overwhelmingly popular among bettors from Malaysia which is only natural due to the fact that when they manage their funds via bank transfers, they can rest assured that their personal and banking information is not in a jeopardy. Another major asset of this way of payment which makes more and more bettors go for it, is the fact that it is available for both, deposits and withdrawals. It goes without saying that this is an option many gambling aficionados will appreciate as this will save them the hassle of looking for an alternative.
Digital Wallets
As long as the speed of the transactions is of major importance for you, digital wallets might be a nice option to go for. Sports bettors from Malaysia might be delighted to hear that Skrill and Neteller list among the payment solutions they have at their disposal. As it turns out, they have turned into a well-liked payment method for punters also because they ensure that the transfer of funds will be conducted in the utmost security.
Bonuses and Rewards for Malaysian Sports Bettors
As long as you are still making your first steps at sports betting, you should bear in mind that in the first place, bettors should check what bonuses and promotional incentives they will have at their disposal when they sign up for an account at the preferred interactive sportsbook. In essence, for the most part, operators resort to granting various rewards in order to retain the attention of their users and to attract new ones.
As it turns out, one of the promotional offers which invariably grab the attention of punters is the free bet bonus. This comes hardly as a surprise due to the fact that in most cases, in order to get these bonus funds, you do not need to make a deposit. Best of all, gamblers will have the chance to collect all winnings they have managed to accumulate using the bonus funds.
Another quite alluring promotional incentive which targets the bettors who have just established their gaming accounts is the welcome bonus. In most cases, such promotional offers reward a specific amount of bonus funds which is determined by the funds you have uploaded to your sports betting account.
Still, this is only a handful of all the different bonuses and promotions gambling operators grant. One of the things bettors from Malaysia should invariably bear in mind is that prior to claiming a bonus, they should always acquaint themselves with the fine print as it tells a lot in terms of wagering requirements and other specific aspects of the promotion. In other words, it will tell you whether the promotional incentive is worth your while at all.
Customer Support at Malaysian Sports Betting Sites
Every decent Malaysia-friendly interactive sportsbook strives to satisfy the needs of its patrons when it comes to the covered sports and sporting events, and the markets. Other than that, operators also go out of their way in order to make the stay of their users truly rewarding and also a plain sailing. In order to ensure that their customers will enjoy themselves and that their betting session will be smooth, the betting sites which are worth their salt provide their patrons with top-notch customer care.
Presently, more and more sports betting websites which welcome punters from Malaysia provide them with a live chat functionality. This is an option many gambling aficionados go for when they have encountered any issues due to the fact that this is the promptest way to have their problems resolved. Another viable option bettors are presented with when they wish to get a response in a timely manner is to reach the customer support agents of the bookie via phone. Still, bettors should be informed that certain fees might be applied if they pick this way of approaching the customer support department. As long as you do not feel like speaking to one of the representatives of the interactive bookie, you should also check if the operator has provided an email address. If addressing your questions via email appeals to you more, you should keep in mind that getting a response will be lengthier.
What is more, a large number of the interactive bookies have ensured that bettors will get assistance, no matter of the time when they are wagering as the customer support agents can be contacted around the clock.