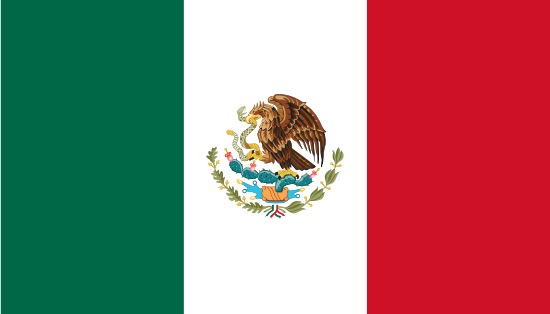 As one of the fastest developing countries in Latin America, Mexico has one of the largest untapped gambling markets in the region. There is large demand in the country for many different kinds of gambling and the local venues are certainly making a decent profit from the demand. As far as online gambling is concerned, the situation is nowhere near its expected resolution. Still, despite that, there is a surge of online gambling activity from Mexican punters, proving that there is a market to be had here. In this article, we will go over the current state of online sports betting in Mexico, covering the legalities surrounding it, the popular betting markets, odds formats and more.
Legality and Regulation of Sports Betting in Mexico
In line with a trend that seems to be standard for North America, Mexico does not have a clear-cut set of laws regarding the legalities of online gambling, including sports betting. The country has had a rocky history with gambling in general, with the practice being outlawed for a good deal of the 20th century. That changed until 2004 when the government introduced new legislation which eased up in certain aspects of sports betting and other forms of gambling.
Currently, all gambling is regulated by the Ministry of the Interior. This institution decides which forms of gambling are allowed, how they are practiced and which operators are eligible for a gambling license. While that may be true for land-based operations, which benefit greatly from the new laws, online gambling has not had such an easy time.
As of June 2018, online gambling is not regulated in Mexico by any government entity and therefore, the domestic scene is nowhere near up to standards. Moreover, Mexican citizens are prohibited from using Mexico-based online gambling services of any kind, as those are only aimed at foreign customers. The few sports betting websites that do offer their services to locals are not regulated by any institution and are, therefore, untrustworthy.
This leaves Mexican gamblers few options when it comes to meeting their betting needs. Many turn to brick-and-mortar establishments, which operate fully legally, while others choose to visit foreign-based gambling websites. Such online sportsbooks are regulated by the institutions of their home country and customers can be certain that they will be treated fairly. Moreover, Spanish is the world's third most popular language and Mexicans have no problem finding a sportsbook that supports it.
While there has been much talk over the years of legalizing online gambling, so far, nothing has come of it. Similarly, there have also been considerations of banning the overseas websites that currently fill the demand for online gambling but that not come to pass either. As it currently stands, the situation is not improving and it may be a while longer until Mexican punters can fully enjoy online gambling in its entirety.
Mexico Sporting Events Coverage and Markets
The Mexican sports scene is large and diverse, with a dedicated following for each major sport. There are many different sporting events that take place in Mexico throughout the year but local punters do not pass up on the opportunity to show support for their favorite team or individual competitors by staking money. Below, we have outlined some of the most popular betting markets in Mexico, along with the more prominent leagues among gamblers.
Football is always on the top of any list where popularity is concerned and this is also true in the case of Mexico. Mexicans love this sport as much as any other people and their interest in it extends to the sportsbook as well. The Primera Division is the larger football league in Mexico and it draws in a large number of viewers, coupled with a large number of bets placed. Though, Mexicans are also interested in foreign leagues as well, namely, the England Premier League, the German Bundesliga, and the Spanish La Liga, among others.
While football enjoys the top spot in general, there are certain parts of Mexico where baseball is king. Indeed, Mexicans are quite fond of their domestic baseball leagues and are also known to follow the American leagues, as well. This, of course, results in a large number of bets placed on both local and foreign matches, namely on events from the Mexican Baseball League and Major League Baseball.
Though one would not think of it at first, there is a surprisingly large interest in American football from Mexican sports fans. So much so, that the NFL goes out of its way to bring games to Mexico City yearly. Most Mexican punters place their bets on NFL matches, though there are those that also follow the NCAAF games.
Boxing and MMA also pose great interest to Mexican viewers and many flock to their local sportsbook to place a bet on their favorite fighter. In fact, the popularity of these sports is currently on the rise, looking to rival the top sports in the country.
Popular Odds Formats in Mexico
One of the most important aspects of sports betting are undoubtedly the odds and you having a proper understanding of them. After all, what good is registering with a sports betting website if you have no idea what the numbers on the screen actually mean? There are three main different types of odds that one is likely to encounter at an online sportsbook and each format conveys information differently. Below, we have outlined all three of the major odds types that you will see in modern sportsbooks and provided explanations as to what each format indicates.
Decimal Odds
Decimal odds are the most common format in the Western world, being used all throughout Europe and the Western Hemisphere. When you first load up a sportsbook, chances are that this will be the default format. Decimal odds look like this:
Team A: 2.50
Team B: 1.60
There is a fair bit of information that you can take away from these two numbers. For starters, the team with the lower odds is more likely to win the match, in our case that is Team B. Moreover, the numbers also signify the net payout ratio that you will receive for a winning bet. For example, if you bet MXN1,000 then you can take MXN600 in profit and MXN1,000 as your original stake, for a net total of MXN1,600.
Fractional Odds
Fractional odds are the default format for United Kingdom and Irish sportsbooks but it is also supported by many of the top international betting websites. They are presented like this:
Team A: 7/8
Team B: 3/2
Unlike decimal odds, this format only indicates the profit that you stand to make from a given bet. A MXN1,000 wager on Team B will result in you winning MXN1,500 as profit, combined with your original stake for a net total of MXN2,500. This format allows you to clearly see the profit potential of a bet without the need to do additional multiplications in your head. Again, the team with the lower odds is favored to win the matchup.
American Odds
Of course, we cannot overlook the American way of doing things and as it usually goes, it is completely different from anything else out there. American odds do not showcase specific ratios, rather the amount of money that can be won by wagering a specific amount. They look like this:
Team A: -250
Team B: +200
It might look a bit more complicated but it is anything but that once you get an understanding of the format. The minus symbol shows which team is favored to win the matchup, while the plus indicates the underdog in this situation, in our case, Team A and Team B, respectively. What you also have to take into account is what each set of numbers means. The odds for Team A show how much you would have to bet to make a profit of $100, while the odds for Team B are how much you can make as profit for a $100 bet.
Payment Solutions for Sports Bettors from Mexico
As is the typically the case for online gambling of any sort, there is no option of physically depositing money to a bankroll. Instead, punters are required to utilize an online payment service in order to fund their betting activities. These allow for large amounts of money to be transferred at a moment's notice with relative ease. The online gambling industry supports a large number of payment options that people from all over the globe are able to utilize. Below, we will mention some of the possible services that sports bettors from Mexico will have at their disposal once they register with a sportsbook.
Credit Cards
Credit cards are one of the most convenient methods to make payments on the Internet, which also includes sports betting. They offer users a distinct set of advantages and are the go-to service for a majority of punters. To begin with, they are easily acquired and most people already have one in their wallets. Furthermore, deposits made via credit card are processed immediately, allowing anyone to start placing bets after a few seconds. Additionally, you can also withdraw your funds to your credit card, even if it can take up to 5 business days for the transaction to clear. Most online sportsbooks accept Visa and MasterCard, though some also take payment via Maestro and American Express.
eWallets
Another excellent method of controlling our online bankroll is to use the eWallet services supported by the industry. This type of payment method works like a virtual bank account where you can store and transfer money with the click of a button. Transactions via eWallet process instantly, regardless of whether it is a deposit or withdrawal. This means that you can have your cash readily available whenever you want to place a bet or when you wish to take it back to your personal bankroll. Furthermore, with an eWallet, you can also enjoy a certain degree of anonymity as the services do not reveal your information when making a payment. As for the supported services, the most common include Skrill, Neteller, PayPal, EntroPay, WebMoney, and more.
Cryptocurrency
Cryptocurrencies are a rising phenomenon and online services are taking notice. They are unlike any other payment method since they are not connected to traditional banking systems. When you use a cryptocurrency, you are not transferring pesos or dollars, rather the unit of the given cryptocurrency. These systems come with several very beneficial advantages, namely quick transactions which clear in about a minute. They are not only convenient but since they exist entirely on their own and have are mostly decentralized, you are not required to submit any personal information.
Cryptocurrencies are an excellent way to fund your sports betting activities but there is a learning curve to using them. Additionally, you have to go out of your way to purchase them from an exchange which adds another step in the process. As such, they are not recommended for beginners. Their adoption in the online gambling industry has been slow but more and more websites are accepting payment via cryptocurrencies. The ones that do, typically take Bitcoin, Ethereum, Bitcoin Cash, Litecoin, Dash and more.
Prepaid Cards
Prepaid cards are not the most common method to fund an online bankroll but they are certainly not without uses. For one, a prepaid service will allow you to easily top up your balance in just a few seconds. Deposits are instantaneous with most prepaid methods and their accessibility also plays a large part in their popularity. Furthermore, using a prepaid card does not require you to reveal any of your personal information and you can easily maintain your privacy on the Internet. Unfortunately, certain prepaid services are not capable of processing withdrawals and if you do end up using one, you will have to cash in your winnings via bank transfer. Popular prepaid cards include ecoPayz and Paysafecard, two of the most renowned services in the online gambling industry.
Bonuses and Rewards for Mexico Sports Bettors
When you first register at an online sportsbook, you will surely notice the various promotions banners all over your screen. This means that you have come across one of the most popular features of the online gambling industry. With most websites offering mostly similar services, they have to find other means of competing for customers. This is where promotions come into the picture and our balances swell with bonus funds.
Every online sportsbook will offer its loyal and prospective punters the opportunity to claim some sort of promotion to reward them for their business. Promotions are a staple of the online gambling industry and a reason why it is developing so quickly. There are several different types of promotions that you can take part in, depending on your sportsbook of choice. While the specifics of each offer will be unique to a particular gambling website, all sportsbooks follow a similar business model. Below, we will outline some of the most common promotion types that await you on the Internet.
Deposit bonuses are one of the simplest and yet most effective means of giving your bankroll a boost. Gambling websites will award you a percentage of a given deposit as bonus funds, which you can use to place bets on your favorite sporting events. It is the most basic ways that you can benefit from your sports betting habits and possibly make a profit. Of course, no one gives free money with no strings attached and there are certain conditions that you have to follow. Namely, you have to fulfill a turnover requirement before you can withdraw the bonus funds. This amounts to x-number of times the value of the deposit and you have to place bets at specific odds to meet the requirement. Once you do fulfill it though, the money is yours to keep and do with as you please.
Free bets, also known as risk-free bets, are another common promotion at modern online sportsbooks. They are as simple as they sound. The sportsbook allows you to place a bet without the need to use your own balance. The free bets come with a predetermined value and can be placed on selected sporting events. Depending on the websites, the winnings can be added to your balance as either real money or bonus funds. In any case, it is one of the best promotions that you can come across and you should take advantage of it whenever you do.
Loss rebates are the third promotional offer type that you will see in the online sports betting scene, allowing you to recoup some of your losses from a failed bet. The sportsbook may refund a lost bet up to a certain amount as bonus funds or as a free bet. From then on, you have the opportunity to turn the bonus funds into real money. Likely, the amount of the refund will not exceed $20, though anything is good when receiving a refund.
Customer Support at Mexico Sports Betting Sites
Customer support is something that you should always look out for at modern sportsbooks. There are only so many ways that anyone can help you on the Internet and customer support is the only way that you can be certain of a good experience. While all sportsbooks offer some degree of support, some are doubtlessly better than others. To begin with, the ones that offer live chat support are much better suited to help you than those that do not. A live chat system allows you to directly communicate with a support agent and explain your problems to them in detail. It is quick and convenient, as well as, the prefer method of communication for most gamblers.
Another factor that you should take into account is how fast a sportsbook answers emails. While it is not unreasonable for a gambling website to take up to 24 hours to respond, the best ones usually reply within the next two hours or faster. Additionally, you should also look into phone support and where it is available. While the number of gambling websites that offer this feature is not too large, it is still an excellent way to contact customer support and it should not be ignored. Finally, you may want to look for websites with support in Spanish. Considering the popularity of the language, this should not be too difficult and many of the major brands will certainly be able to accommodate you.