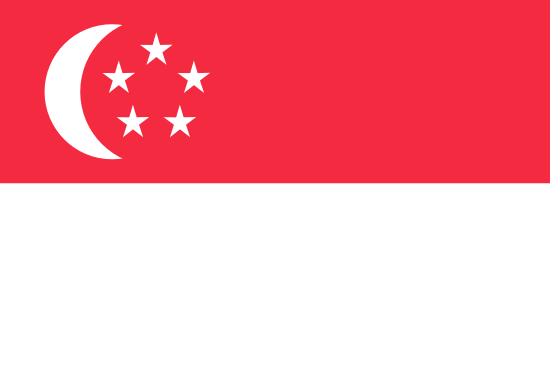 Singapore is a relatively new gambling destination considering the country's government legalized gambling and introduced proper regulations in 2005. Despite its lack of experience in the sector, the island city-state attracts hordes of wealthy foreigners, predominantly from other Asian countries like Indonesia and China, who flock to its two legal landbased casinos, pouring millions of Singaporean dollars into the local economy each year.
The sector may be thriving but this does not prevent the country from enforcing rigid restrictions on gambling, especially where locals are concerned. The Singaporeans' gambling activities are kept in check as the law requires all locals to contribute with entry fees just to access the two legal casino venues, the Marina Bay Sands and the Resorts World Sentosa Casino.
The country is just as restrictive when it comes to remote gambling. Until recently, placing wagers on the internet was prohibited by Singaporean laws and this pertained to all forms of online gambling from casino gaming to lotteries and sports betting. Currently, residents of the country can legally punt online as long as they do it on the websites of the two state-backed operators exempt from the prohibition.
A study conducted in 2017 reveals an increasing number of Singaporeans are gambling despite the restrictions imposed by their government. As many as 52% of the participants in the survey responded they have been involved in gambling during the previous year, an 8% increase from 2014 when only 44% of the people polled admitted they have gambled.
Sports betting ranks as one of the most popular forms of gambling among Singaporeans. The restrictive policies of the government have caused some of the largest online bookmakers to withdraw from the market but many offshore betting operators still support the local currency and continue to accept registrations from this jurisdiction.
Singaporeans are keen on sports like soccer, basketball, rugby, and cricket but motor racing also gained traction after the annual Singapore Grand Prix became part of the FIA Formula 1 World Championship. This article discusses the sports betting legalities and regulations in Singapore along with the biggest betting markets in the country. You will also learn about the payment methods and promotional rewards available to Singaporean punters.
Legalities and Regulations of Sports Betting in Singapore
Remote sports betting is legal in Singapore as long as one places their wagers with the Singapore Pools, a state-backed entity that offers fixed-odds bets on international and domestic soccer and motor racing events like Formula 1. It uses the OpenBet platform for its remote betting operations. The Singapore Pools holds a monopoly on landbased bookmaking shops in the country as well.
The Singapore Turf Club has also been exempted from the governmental restrictions that aim at curbing online wagering. This state-owned entity is allowed to legally accept wagers on horse racing via its dedicated application that supports telephone, mobile, and online betting. Note that wagering on the outcomes of fantasy sports is strictly prohibited because they fall under the category of "games of chance" according to Singapore's authorities.
Punters from the country who are of legal gambling age (21 years old or above) can use the web-based interfaces of the Singapore Pools and the Singapore Turf Club as long as they have previously visited a physical bookmaking shop to confirm their identity and age.
Sports wagering on any other website is against Singaporean laws. Furthermore, the government takes the responsibility of keeping such illegal activities to the bare minimum rather seriously. Internet Service Providers (ISPs) in Singapore are required to block the domains of offshore betting operators. In a similar fashion, banks and financial services providers are prohibited from processing transactions to and from unauthorized foreign betting sites.
Remote gambling in Singapore is overseen by the Gambling Regulatory Unit (GRU) which operates as part of the Ministry of Home Affairs (MHA). The advertising of remote betting activities is strictly forbidden in the country unless it is conducted by the two authorized operators, the Singapore Pools and the Singapore Turf Club.
Sports bettors from Singapore are not taxed on their winnings because these are considered windfalls rather than a reliable source of income. It is essential to specify that both unauthorized betting operators and punters are held liable for violating the Singaporean laws. Punters, who participate in illegal remote betting, risk fines of S$5,000 and half a year jail time if caught.
Key Betting Laws in Singapore
There are several pieces of legislation that have shaped the legal betting climate in Singapore as we know it today. The operation of underground betting houses and gambling dens in considered a criminal offence under the provisions of the Betting Act of 1960 and the Common Gaming Houses Act of 1961.
Both the gambling operators and their customers are held liable for committing such criminal offences. The same applies to individuals who encourage others to partake in betting activities in public places – they face even heftier penalties of a minimum of S$20,000 and jail time of up to five years.
Note that this applies only to betting in public places. Interestingly enough, Singapore citizens who wager privately, for instance at an acquaintance's house or even at a funeral wake (a common practice in the country), are exempt from penalties. Only the two state-backed organizations, the Singapore Pools and the Singapore Turf Club, are allowed to legally conduct sports betting in public places or remotely.
That being said, criminal syndicates in the country have found different loopholes to cover their illegal activities. Wagering is allowed privately at Singaporean funeral wakes. These normally last for several days and are held in ground-floor parlors and tents where refreshments are served to the attendees, who arrive to express their condolences to the family. Members of the syndicates check the newspapers' obituary pages for future wakes and propose money to the hosts in exchange for their permission to operate illegal betting at the funeral. The gamblers are notified in the very last moment so that they know where the funeral wake is held.
To curb the illegal betting activities in the country, the Singapore government voted in favor of the Remote Gambling Act in October 2014. It was approved by the country's president, Tony Tan Keng Yam, in November of the same year. This legislation effectively outlawed all forms of interactive wagering, sports betting included, within the borders of the country.
The law officially came into force at the beginning of 2015 but a year later, the Singaporean government experienced a change of heart and decided to legalize remote betting under the provisions of the Remote Gambling Exempt Persons Order (RGEPO). The Singaporean Ministry of Home Affairs approved the applications for exemption of the Singapore Pools and the Singapore Turf Club.
The former has the right to legally offer remote betting on lotteries such as the 4D and the Toto along with wagering on soccer and Formula 1 races. The Singapore Turf Club, on the other hand, is permitted to offer and accept online bets on domestic and international horse races. Other betting products like online poker and casino games are still not allowed.
The two approved sports betting operators had to cover various criteria to receive their exemptions. For instance, they must use their financial surpluses for charity and socially beneficial causes and take all the necessary measures to prevent underage persons (under 21) from taking advantage of their services. Additionally, the two exempt operators must not allow betting on credit. Each registered customer is required to choose daily deposit and betting limits for their account.
The certificate for exemption remains valid for a period of three years, after which time it is subject to renewal. Both operators undergo regular inspections which ensure they stick to the frameworks and requirements outlined by the Singaporean government. If either of the two remote betting operators violates the terms of its exemption certificate, it faces monetary sanctions to the amount of S$1 million and the potential suspension of their certificate.
Foreign sports betting operators are not granted domestic licenses by the Singaporean authorities. Violators have their domains blocked to prevent Singaporean punters from accessing their sports betting offerings. Banks and payment processing companies in the country are also prohibited from transferring funds to and from illegal betting sites.
Singapore Sports Betting Coverage and Markets
Singaporeans love and value sports despite their country's restrictive stance on remote betting. Some offshore-licensed bookmakers continue to accept registrations from the country and give Singaporean customers the option to use their local SGD currency. Such websites cater to sports bettors, presenting them with a broader choice of leagues and markets, not to mention the odds they offer are typically far more competitive than those of the two local operators.
Soccer is dominant among Singaporean punters, who can pick from a great variety of bet types including match betting, over/under, first-half winner, and first-goal scorer. Punters from the country also have the option to experiment with more advanced wager types like the handicaps or outrights, where they must predict the outcome of the entire championship or league to win.
Accumulators with multiple selections are also available at Singapore-friendly offshore sportsbooks. Soccer events from all major leagues receive good coverage, with bettors having the option to wager on the World Cup, Ligue 1, the Bundesliga, the Premier League, Serie A, and La Liga, among others.
Basketball fans from the country are facing an enormous diversity of options, with some of the most popular markets being the NBA, the NCAAB, and the KBL (the Korean Basketball League). Basketball competitions across Japan and China are also decently covered. The most common punts one can make are those on match, total points, handicaps, and to go overtime.
Singaporeans are quite keen on slow-paced sports like golf and cricket. Foreign-licensed sportsbooks who accept punts from this jurisdiction cater to this demand with a vast coverage of competitions like the Ryder Cup, the PGA Tour, the Open Championship, the Walker Cup, the Ashes test cricket series, and the ICC World Cup.
Local punters are also avid fans of motor racing, which is not surprising considering the country hosts the Singapore Grand Prix, held at the Marina Bay Street Circuit each year. Offshore sportsbooks give them the chance to wager on a variety of events including the Formula 1 and the Speedway Grand Prix. Some of the most popular markets from this category include the Driver Championship Winner and the Constructors Championship Winner. More daring punters can take their chances with riskier bets like wagering that a given driver will finish on podium on any race.
Other widespread sports Singaporeans love to punt on include tennis, rugby, baseball, volleyball, and horse racing. Foreign sportsbooks have numerous advantages to offer, starting with the more competitive odds. Bets are accepted on hundreds of in-play and pre-match markets.
There are also dedicated statistics sections you can check to gain a better understanding of your chances of winning with a specific bet. Punting on the go is commonly available as the majority of Singapore-friendly sportsbooks either run mobile-responsive websites or offer free downloadable applications for smartphones and tablets.
Popular Odds Format in Singapore
There is a distinction between several widespread odds formats which include the American moneyline, the decimals (commonly used across Continental Europe), the fractions (preferred by UK and Irish bookies), and the Asian odds implemented by Asian sportsbooks.
Additionally, we can distinguish between several sub-types of Asian odds, starting with the Hong Kong odds which are similar to the fractional odds used in the UK but the probability here is expressed in decimals. From this, it follows Hong Kong odds bear a semblance to decimal odds as well and the only difference between the two is that here the original stake is not included in the returns. For instance, if you stake S$20 and win at odds of 3.50, you collect a net profit of S$70 plus your original wager of S$20 for an overall profit of S$90.
The second sub-type of odds expression includes the Indonesian odds, which resemble the American moneyline. However, unlike the moneyline, the Indo format uses decimals, so if a given betting selection is listed as +125 on the moneyline, the Indo odds will be divided by 100 and expressed as +1.25. Respectively, you need to risk S$1 to win S$1.25. Similarly, if the number is negative, the bettor needs to stake S$1.25 to collect one unit, or S$1.
The Malay odds bear similarities to the Hong Kong odds with one key difference between the two – they can be both positive and negative. Malaysian odds are inverted, though. Positive odds indicate that your chances of winning exceed 50% so you must stake more than the profit you can potentially generate. To give you an example, a winning bet at +0.65 odds will return S$0.65 per every S$1 wagered.
Negative Malaysian odds indicate your probability of winning is below 50%. Therefore, you can win more than your original wager with a successful bet. To proceed with the above example, a bet at odds of -0.65 earns you S$1 for every S$0.65 you stake.
However, many Singaporeans who wager on offshore online sportsbooks tend to prefer working with the European decimal odds format because it is simpler to grasp. It merely represents the overall winning amount you can collect from a successful bet. So if you accept a bet at odds of 2.75 and wager S$50, you receive S$137.50 (2.75 * S$50). Since the initial wager is actually included in this amount, your net profits will be S$137.50 – S$50 = S$87.50.
Payment Solutions for Sports Bettors from Singapore
Payment methods availability is an important, yet frequently overlooked aspect of making punts on the web. Due to the government's restrictive policies on online gambling, Singaporean punters are facing a bit limited list of banking options.
All Singapore-friendly bookmakers accept credit and debit cards by Visa, American Express, Maestro, and Mastercard but the card payments of customers from the country are sometimes blocked since Singaporean banks are instructed to not transfer money to foreign-based gambling sites. Punters from Singapore are recommended to try using alternatives like Entropay, which is a virtual prepaid card by Visa that is widely supported by offshore sportsbooks.
The hugely popular e-wallets provided by Skrill and Neteller offer highly effective and secure payments but unfortunately are no longer available to Singaporeans looking to gamble on unauthorized betting sites.
Deposits and withdrawals conducted via cryptocurrencies boast the highest success rates since this method of payment is decentralized and does not fall under any jurisdiction's legislation and regulations. Singaporean sports bettors have a choice from a variety of cryptocurrencies, including Ripple, Litecoin, and Ethereum but Bitcoin continues to lead the market and is available at almost all sports betting sites that welcome punts from Singapore.
Remember it is of essential importance for you to ensure your sportsbook of choice works with your local SGD to avoid paying additional fees for currency conversion. Also, make sure you check the processing timeframes of the websites you are interested in. Having to wait for weeks before you receive your sports betting winnings is detrimental to any punter's experience.
Bonuses and Rewards for Sports Bettors from Singapore
Another plus of taking your betting action to the internet is that most Singapore-friendly sportsbooks will treat you to some form of welcome bonus to get you started. Some of these offers have your first deposit matched with a certain percentage in free credits.
For example, an online sportsbook may offer you a 100% bonus of up to S$200, so when you opt in and boost your account with S$200 for the very first time, you will have a total of S$400 to punt with. In exchange for claiming the free funds, the punters are required to wager their bonus a given number of times as stipulated in the sportsbook's terms and conditions.
Another widespread type of welcome bonus is the free bet, granted either immediately after a successful sign-up or following a first deposit that meets the minimum requirements of the offer. The free bet is credited after the deposit is wagered at minimum or higher odds but these differ vastly between Singapore-friendly bookmakers.
We advise you to check and compare the terms of different betting sites in order to choose a bonus that gives you good value for your action. The free bets are usually reserved for wagering only but you can cash out their resulting winnings after meeting the conditions.
The promotions sections of Singapore-friendly betting sites also feature lucrative ongoing offers that target existing customers. These commonly include accumulator insurances, enhanced odds, and multi-tier loyalty programs where you collect points each time you place a real-money wager with the bookie.
Customer Support at Singapore Sports Betting Sites
Similarly to payment-methods diversity, customer support is often overlooked by online bettors. Yet, it is essential for Singaporean customers to select a website where the support service is staffed 24/7. This way you will always have someone to turn to when struggling with a problem or when in need of additional information about a bet or a bonus.
Sportsbooks that welcome bets from Singapore provide a multi-lingual support service available via live-chat features. This makes it possible for bettors from the country to receive instant assistance with a variety of issues. The support advisors at reliable Singapore-friendly betting sites can provide tips and information on many different topics, from technicalities and payments to promotional deals.
A good way to get a proper idea about the support service's quality would be to test it yourself. Key things to look for are the response times (the shorter they are, the better) and the level of professionalism the staff demonstrates. All queries must be handled in a timely, polite, and highly competent manner.
Using the international telephone lines is a viable option but it is worth bearing in mind this might cause you to incur additional fees for your calls. Dropping the support staff a few lines via email is also a possibility when the issue is not urgent. Email responses are typically sent back within a couple of hours to a day.