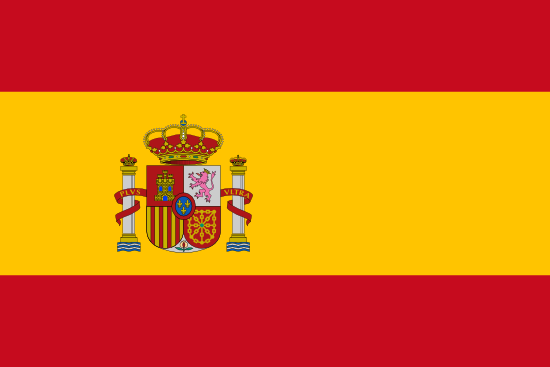 The European continent is experiencing a Golden Age of online gambling and this is best exemplified with the Spanish betting scene. Since the early 2010s, online gambling has become much easier and convenient for all parties involved which has led to the Spanish scene thriving. Online sports betting, in particular, has been on the rise in Spain and many operators are now shifting their attention to the Spanish market.
With such a large interest in sports betting from the Spaniards, we have created this article to inform you about every major aspect of the Spanish betting industry. Below, you will find information about the legalities of sports betting in Spain, popular sporting events and leagues, prominent payment services and more.
Legality and Regulation of Sports Betting in Spain
The legal aspect of sports betting in Spain is one of the more clear-cut out there and the laws are quite simple to understand. Sports betting, in addition to other forms of gambling, has been legal in Spain since the late 1970s when it was decriminalized and with the Spanish Gambling Act of 2011, there are clearly defined laws and regulations to the industry. The Gambling Act covers all 17 autonomous regions in Spain and the autonomous cities within the country's borders.
This piece of legislation serves to unite them under the same common rules and regulations, making it simpler for gambling operators to conduct their business in all regions. Moreover, the Gambling Act also pays special attention to Internet gambling and includes special provisions to ensure the fair and honest treatment of customers by operators. That being said, the autonomous regions can still introduce their own laws and regulations as they see fit.
Gambling operators who wish to offer their services to the Spanish population first have to be licensed by the National Gambling Commission. The Commission regulates a large number of betting forms including fixed-odds sports betting, horse racing, pool betting, sports betting exchanges and more. There are no specific provisions for in-play betting, however, and the legalities behind the practice are not as clear as we would like them to be. As with most European countries, the minimum legal age to participate in online gambling is 18 years.
An interesting rule regarding the Spanish betting scene is that any company that offers its services to the Spanish public needs to maintain a '.es' domain. If a user based in Spain opens a particular brand, they will be redirected to their Spanish website. This makes it easy to see which operators are keeping in line with the regulations of the country.
Key Sports Betting Laws
One of the best aspects of Spanish gambling law is that punters can deduct sports betting losses from their net winnings for tax purposes. This means that you will not be excessively taxed on your gains if they are preceded by significant losses. As for the gambling tax, punters are required to pay a 20% tax on winnings of €2,500 or greater, with respect to the condition we just mentioned. Naturally, bettors have to file their own taxes and the online sportsbooks are not involved in the process in any way.
Spain Sporting Events Coverage and Markets
The Spanish betting scene is one of the largest in Europe and there are thousands of gamblers within the country following all sorts of different sporting events. As is the case with any country, certain sports are more popular than others and the betting markets for those stand out. Below, we will mention some of the most prominent markets in the Spanish scene.
Football is the largest sport in the world with more than 60% of the world population actively following the game and that is reflected in Spain, as well. The Spaniards are certainly fond of their football leagues and will not hesitate to go online and bet on their favorite teams. There are several leagues that draw in large numbers of bets, more specifically, La Liga, the Spain Cup, and Segunda. Of course, Spanish bettors do not limit themselves only to domestic leagues and also place bets on matches from the Eurocup, the England Premier League, the Champions League, the German Bundesliga and more.
Basketball is not far behind football in terms of popularity and the Spanish betting scene is more than active. Among the domestic leagues, the ACB League reigns supreme, while in the international markets the NBA and the Euroleague are quite prominent, as well. There is also some interest for the Eurocup, the German Bundesliga and the Italian Lega 1.
Tennis is no doubt among the largest sports out there and with millions of Spanish viewers, it is no surprise that the betting markets are quite active. ATP events are some of the most bet on, though the WTA does not fall far behind. ITF and Wimbledon have also proven to be fan favorites, while the US Open and the French Tennis Open are also rising in popularity.
While these are the three most popular sports in the country, Spanish bettors do not limit themselves only to them. There is great interest in other sporting events, such as cycling, volleyball, Formula 1, boxing, MMA, badminton and more.
Popular Odds Format in Spain
When it comes to actually placing bets on your favorite sporting events, you will notice that particular sportsbooks feature different odds. While most sports betting websites do allow you to change the odds format, there are several that do not offer this feature and whatever they have picked out for you is what you may be stuck with. Naturally, not knowing how to read odds is something that you should certainly avoid. To this end, we have compiled a small list of the three most common odds formats that you will encounter at modern sports betting venues. Below, you will find descriptions of each type and where you are most likely to find them.
Decimal Odds
As is the case with most European countries, decimal odds are the most popular type among Spanish punters. They are also the most commonly featured type at online sportsbooks and most gamblers prefer them for their simplicity. Decimal odds are presented like this:
Real Madrid: 1.50
Valencia: 2.30
Not only do these numbers give you insight as to how much you will earn from a bet, but they also indicate which team is more likely to win. The rule goes that the lower the odds, the higher chance is there for a team or player to win the matchup. As for the payout ratios, these numbers show the total amount that you will take from a winning bet. More specifically, a €100 wager on Real Madrid will earn you €150, with €50 being profit. Similarly, the same wager on Valencia will win you €130 in profit for a net total of €230.
Fractional Odds
While fractional odds are most commonly used at UK and Irish gambling websites, they are still available at most of the major sportsbooks and thus, we believe that any punter should become familiar with them. They are written with a slash or a hyphen, for example:
Real Madrid: 1/2 or 1-2
Valencia: 3/2 or 3-2
Unlike the decimal format, fractional odds only indicate the amount that you stand to win as profit. More specifically, a €100 bet on Real Madrid would get you €50 in profit, for a net balance of €150, while the same on Valencia would earn you €150 in profit for a net value of €250. Just like in the previous example, the lower odds indicate the team favored to win the matchup.
American Odds
American odds are the strangest of the three types that you may encounter at online sportsbooks. Unlike the ratios featured with fractional and decimal odds, American odds instead show how much you can win for a €100 bet. They appear like this:
Barcelona: -400
Espanyol: +300
In this scenario, Barcelona are favored to win the matchup, indicated by the minus symbol and the number after it shows how much you will need to wager to win €100. On the other hand, Espanyol are the underdog in this game, judging by the plus symbol. Therefore, you can see the amount that you can win from a successful €100 bet. These numbers indicate only the profit that you stand to make from these bets, not counting the original stake.
Payment Solutions for Sports Bettors from Spain
Another major aspect of online sports betting is getting money into your bankroll. But as it happens, you cannot use physical cash and you need an alternative. The online gambling industry supports a large number of payment services that you can use to fund your balance and control your bankroll. These range between familiar ones such as credit cards and more extravagant solutions like eWallets. Below, we have outlined some of the most prominent banking types that you will have at your disposal, along with some examples of popular services.
Credit Cards
Arguably the most popular way to make payments on the Internet, credit cards are essential for the development of any online business. The same is also true for online sportsbooks and other forms of online gambling. There is a large percentage of punters who fund their sports betting activities with their credit card and there are several reasons why you might want to do so as well. To begin with, deposits made via credit cards are processed instantly, giving users the opportunity to immediately start placing bets. Moreover, credit cards are easily accessible and anyone can acquire one from their bank with relative ease. Withdrawals are also possible via this method and you can have your winnings within the following 5 business days. Most online sportsbooks primarily accept Visa and MasterCard, though there are those that also take Maestro, Diners Club and American Express.
eWallets
Closely behind credit cards, we find the electronic wallet services, commonly referred to as eWallets. These payment solutions function not unlike your bank account, allowing you to store and move funds at your pleasure. However, they have the capacity of offering instant transactions to gambling websites with only a few clicks. You will be able to send the payment one minute and be placing bets the next. Furthermore, since these services are completely separate from your bank account and reveal no personal information during the payment process, you will be able to enjoy a larger degree of anonymity as opposed to many other banking solutions. As far as withdrawals are concerned, you will find that eWallets offer the fastest in the industry. Once the sportsbook reviews your requests and actually sends the payment, you will have your funds within 2 hours at most. Some of the most popular eWallets in the industry include Skrill, Neteller, EntroPay, PayPal, WebMoney, and others. Each service offers its own unique fees and charging schemes so be sure to look over them to see which is best suited for you.
Prepaid Services
Prepaid services are not the most popular way to fund a sportsbook balance but there is a growing number of users utilizing them. These come in many shapes and sizes, though they share a set of common features. For one, instant deposits are guaranteed with a prepaid service as well as user anonymity. When making a payment with a prepaid solution, punters are not required to submit any personal information and can, therefore, maintain their privacy. Unfortunately, you will not be able to request a withdrawal with particular prepaid methods as they simply do not support it. Among the list of popular prepaid solutions, we find services such as Paysafecard and ecoPayz, in addition to a few others.
Online Banking
Finally, we come to online banking. This method of funding your balance is often prefered by serious punters who wager large amounts of money. Online banking is one of the most secure methods of transferring money, though support for the service is scattered. This is due to the fact that every bank out there offers its own form of online banking and there may be compatibility issues in some cases. When you join an online sportsbook you should have a look at the supported online banking services. You can also use third-party services if they are supported, though that company must also work with your bank in order for you to use the service.
Bonuses and Rewards for Spanish Sports Bettors
Bonuses are some of the best incentives for joining any online sportsbooks. Practically every gambling website out there offers its customers something extra to sweeten the pot and to draw in additional punters. It is one of the primary means of competitions between the different websites and it has resulted in users getting some excellent deals from time to time. There are different types of rewards that await you at modern sportsbooks though they generally fall into a few distinct categories.
Deposit bonuses are the first and most common form of promotion that you will encounter at modern-day sportsbooks. The website will match your first deposit, often 50% or 100%, up to a certain amount of money. The bonus funds can then be used to place bets on sporting events of your choice and at some be cash in. This type of promotion often comes with some very specific conditions that you have to follow in order to be able to withdraw the bonus funds. The turnover requirement is the most important where you have to wager a certain amount of money before the bonus becomes real cash. Additionally, this wagering requirement can only be met by placing bets at specific odds or greater. Most sportsbooks do a good job at balancing the difficulty of the requirement with respect to the overall size of the bonus, ensuring that you have a fair experience.
Another popular promotion type is the free bet. The websites can offer you the opportunity to place a risk-free bet on specific sporting events. The free bets come with a predetermined value and have to be placed at particular odds or greater. Depending on the sportsbook in question, the winnings are often paid out in real funds, though the sum of the original bet is removed from the net balance. Free bets are one of the better deals that you will get at sportsbooks as they give you the opportunity to make some additional cash at no real risk to yourself. Even if you lose the bet, your bankroll will not suffer for it.
Cashbacks are also quite popular with the general user base and are offered on a regular basis by many sportsbooks. Most gambling websites run some form of rebate promotion where you can receive a portion of a lost bet under specific conditions. This rebate is issued as either a free bet or bonus funds, giving you a chance of winning it back.
Customer Support at Spanish Sports Betting Sites
Customer support is something that you should always consider when looking to register at an online gambling website. It is the only way that you will be able to receive any help whenever you encounter difficulties with the service and you need to be sure that someone has your back. Online sportsbooks are generally quite good at helping any and all customers with whatever issues they have, be they technical difficulties or explaining bet types.
Users have several means of contacting customer support in the online gambling industry and they generally come in three different forms. Live chat is the most convenient method at your disposal. It allows you to establish an instant connection with a sportsbook representative and communicate with them in real time. Moreover, sportsbooks catering to the Spanish market will certainly have their staff speak the league.
Alternatively, you can also write an email, though this method could be quite slow. Most gambling websites respond to emails within the next two hours, though it may take some up to 24 hours to reach back to you. At some point, you will likely to write an email to the sportsbook, as that is the default way of submitting personal information to verify your identity.
Last but not least, there is also phone communication. This method is not nearly as widespread as the other two and only the largest brands offer this feature. Each online sportsbook will specify if they offer phone support but if they do, expect that it may be limited to set working hours.