TonyBet Mobile Sports Betting App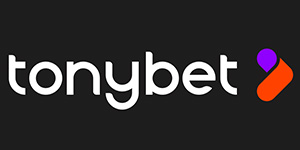 TonyBet is a gambling site that targets mainly European customers who enjoy betting on sports, horse racing, and casino games. The website was founded in 2003 and was operating under the name OmniBet. Six years later, the famous poker player Tony G bought OmniBet and rebranded the gambling site as TonyBet.
Thanks to a license issued by the UK Gambling Commission, TonyBet is also a great destination for UK bettors. With competitive odds on various top sports, this sportsbook offers a great adventure to all of its patrons.

If you are a fan of sports betting, you will definitely appreciate the betting options that TonyBet is offering. Even if you are not in the comfort of your home,
you can continue enjoying your time at TonyBet thanks to its dedicated sportsbook application
. Whether you are an Android or iOS user, you will be able to install the TonyBet app on your device and enjoy a smooth, fun, and safe betting experience on the go.
TonyBet Betting App Features
If you want to bet on the go, you will be able to easily do that thanks to the TonyBet app. To install the app on your smartphone or tablet, you can go to the official website of the sportsbook. There you will find the download links for the iOS app and the Android app. If you are using an iPhone or iPad, you will also be able to find the sportsbook app in the App Store for iOS users.
If you install the TonyBet app on your handheld device, you can smoothly navigate your betting experience as everything will be accessible with just a few taps on the screen. In the app, you will be able to make pre-match bets or opt for live betting. With multiple betting options being covered by the sportsbook, you can choose from some of the best odds on top sporting events.
Thanks to the latest updates in the app, you can easily switch between pre-match and in-play betting. In addition to that, the app will allow you to follow important sporting events so you can easily make up your mind about your future bets.
User-friendly design
The user-friendly design of the app will allow you to handle your account with ease and managing your betslip will also be a piece of cake. If you still have not created your profile, you will be able to do that via the app. However, if you are an existing TonyBet member, you can simply use your username and password to sign into your account and start betting on the go.
The mobile app of the sportsbook will also allow punters to handle their payments in a convenient and safe way. The app supports the same payment solutions as the web-based version of TonyBet. This allows bettors to instantly top up their accounts or request withdrawals with just a few taps on the screen of their device.
TonyBet App Features
Available on
Android/iOS/browser
Market limitations
No
Banking limitations
No
Languages
English, Estonian, German, French, Russian
Supported devices
Apple iPhone 12, Apple iPhone 11, Apple iPhone XS, Apple iPhone XR, Apple iPhone X, Apple iPhone 8, Apple iPhone 7, Apple iPad, Huawei Y5, Huawei Y6, Huawei Y7, Huawei nova, Huawei P10, Huawei P20, Huawei P30, Infinix S4, Infinix Smart 5, Infinix Smart 6, Infinix Hot 7, Infinix Hot 8, itel A16, itel A33, itel A56, Nokia 2.1, Nokia 2.2, Nokia C1, OPPO A3s, OPPO A5s, OPPO A1K, Safaricom NEON RAY, Samsung Galaxy A01, Samsung Galaxy A10, Samsung Galaxy A10s, Samsung Galaxy A11, Samsung Galaxy A20, Samsung Galaxy A21s, Samsung Galaxy A30, Samsung Galaxy A40, Samsung Galaxy A50, Samsung Galaxy A51, Samsung Galaxy A70, Samsung Galaxy A71, Samsung Galaxy Grand, Samsung Galaxy J5, Samsung Galaxy J7, Samsung Galaxy S7, Samsung Galaxy S8, Samsung Galaxy S9, Samsung Galaxy S10, Samsung Galaxy S20, Samsung Galaxy J2, Samsung Galaxy J4, Samsung Galaxy Note8, Samsung Galaxy Note9, Samsung Galaxy Note10+, Tecno Pop 2, Tecno Pop 3, Tecno Camon 11, Tecno Camon 12, Tecno Camon 13, Tecno Camon 14, Tecno Camon 15, Tecno F1, Tecno K7, Tecno Spark 2, Tecno Spark 3, Tecno Spark 4, Tecno Spark 5, Tecno Pouvoir 2, Tecno Pouvoir 3, Vodafone 100, Vodafone Smart Kicka 4, Xiaomi Redmi Note 7, Xiaomi Redmi Note 8, Xiaomi Redmi Note 9
TonyBet Betting App Bonuses
To show its patrons a great time, TonyBet is offering different promotions that are suitable for various types of bettors. Keep in mind that the promotions available to you may not be the same as the ones that apply to other bettors as some offers are country-specific.
For new members of the sportsbook, TonyBet has prepared a wonderful Welcome Bonus. Newcomers who have made their first deposit will be eligible to receive a 100% Bonus that can award up to £/€50. To be able to redeem this offer, you must be at least 18 years of age and use the promo code TONY50 when you make your first deposit at TonyBet.
Once you wager the amount of your deposit 10 times on betting markets with odds of at least 1.65, you will be eligible to enjoy your Welcome Bonus. Keep in mind that you cannot wager an amount that exceeds your original deposit. You will have 30 days to complete your first deposit wagering and receive your bonus.
After you receive the bonus, you will also have to wager it at least once on betting markets with odds of 1.65 or higher. Once you activate the bonus, you will have 5 days to complete its turnover requirements.
Cashback
Those who have been betting at TonyBet for a while will also have the chance to redeem a great offer. Every week, sportsbook members will be able to enjoy a 5% cashback on the losses they have suffered during the previous week. The minimum cashback amount that you can receive is £/€1 while the maximum is capped at £/€1,000.
Only settled bets will count towards the weekly cashback promotion, with the requirement for minimum odds being 1.5 or higher. The cashback is credited automatically every week by 12.:01 AM (GMT +3) on Tuesday. Make sure to regularly check the promotions on the TonyBet app as they can be available only for a certain period of time or there can be newer offers for members of the sportsbook.
TonyBet App Bonuses
Bonus
Key terms
100% Welcome Bonus
offer applies to first deposit, max bonus £/€50, first deposit wagering of 10x, min odds of 1.65, deposit wagering must be completed within 30 days, bonus wagering of 1x, min odds of 1.65, bonus wagering must be completed within 5 days
5% Cashout
offer available every Tuesday, min cashback £/€1, max cashback £/€1,000, only settled bets with min odds of 1.5 or higher count
TonyBet Betting App Markets
You can definitely have a wonderful time betting at TonyBet, even when you decide to do that on your smartphone. The mobile version of the sportsbook will allow you to choose from numerous top sports and select different betting markets. TonyBet strives to offer very competitive odds, allowing mobile punters to enjoy the best value for their bets.
When you load the sports section of the TonyBet app, you will notice that there are the In-Play and Popular Bets categories. The first one will show the odds on sporting events that are currently played and allow punters to make bets as games happen. Meanwhile, the second category will reveal the current favorite sports among TonyBet members.
Football
Football is one of the top options that many punters choose to bet on, with numerous major football leagues being covered by TonyBet. The sportsbook offers odds on events like the Super League, FFA Cup, World Cup 2022, UEFA Champions League, and many more. The football events under each league are listed according to their date and time of play and you can easily place your moneyline bets with just one tap on the screen.
Basketball
Basketball is another popular sport that offers plenty of betting options to TonyBet members. If you jump to the Popular Bets section of the app, you will see that you will be able to place bets on major basketball leagues such as NBA, CBA, Euroleague, Meistriliiga, Bundesliga, and many more.
Tennis
As a mobile member of TonyBet, you will also be able to explore numerous betting options that cover popular tennis events. If you enjoy the sport and wish to bet on tennis tournaments, you can find odds on ATP, WTA, ATP Challenger, ITF, and plenty of other popular tennis events.
In addition to numerous pre-match options, the TonyBet app also offers quite a few in-lay betting options. To make this type of betting easier, the app is offering all live betting options in a separate category. You can select to view all in-play bets according to the sport they cover and choose to bet on football, e-football, table tennis, basketball, and many other sporting events as they happen in real time.
TonyBet App Markets
Football
Cricket
E-Sports FPS
E-Sports MOBA
Darts
Rugby League
Rugby Union
Tennis
Basketball
American Football
Baseball
Snooker
Ice Hockey
Volleyball
Handball
Aussie Rules
Cycling
Formula 1
Futsal
Table Tennis
Entertainment
Water Polo
Auto-Moto
Martial Arts
Golf
Boxing
TonyBet Betting App Banking
If you want to fund your betting account while you bet on the app, you will be able to do that in a few simple steps. The app supports payments in EUR, GBP, CAD, and USD, allowing different sportsbook members to handle their deposits and withdrawals in their preferred currency. The least amount that you are required to deposit into your TonyBet account is £/€10 and you will not be charged any fees for this type of payment.
Cashout
TonyBet has a "Closed Loop Policy" that applies to withdrawals initiated by members of the sportsbook. This means that you will be required to cash out your winnings using the same method you utilized for your deposits. If you are using two or more deposit options for your TonyBet account, you will need to request the same withdrawal amount you deposited via the respective payment method. Some of the payment options are not available in some countries and some punters may have access only to a few of the methods mentioned below.
Credit/Debit cards
Members of the sportsbook will be able to use credit/debit cards by Visa and Mastercard and instantly top up their accounts. Credit/debit cards will be available for withdrawals, allowing punters to enjoy their money in 3 to 5 business days after their withdrawal request is approved. It should be noted that UK bettors will not be allowed to use credit cards due to the latest restrictions imposed by the UK Gambling Commission. While this is a secure way to deposit into your betting account, it will require providing your card details.
eWallets
If you want to spare yourself the inconvenience of sharing your card details, you can resort to the service of an e-wallet. Depending on your country of residence, you may have access to different options such as Skrill, Neteller, PayPal, ecoPayz, and Paysera. The great thing about e-wallets is that they allow instant deposits and very fast withdrawals that will not require punters to expose any type of sensitive information. Great alternatives to e-wallets are services like Trustly and Interac that also do not require providing card or banking details but allow fast deposits and withdrawals.
Prepaid cards
Members of the sportsbook will also be able to use prepaid cards by Paysafecard to deposit instantly into their TonyBet account. This method enables bettors to remain anonymous while topping up their accounts and ensures extremely safe payments. To be able to use the service for withdrawals, however, bettors will need to open an account with the payment provider and withdraw their winnings to their Paysafecard balance. The transactions usually take up to 24 hours after the sportsbook approves your withdrawal request.
TonyBet App Banking
Method
Deposit
Withdrawal
Visa
€10 min, instant
€10 min, 3-5 days
Mastercard
€10 min, instant
€10 min, 3-5 days
Skrill
€10 min, instant
€10 min, up to 24 hours
Neteller
€10 min, instant
€10 min, up to 24 hours
PayPal
€10 min, instant
€10 min, up to 24 hours
ecoPayz
€10 min, instant
€10 min, up to 24 hours
Paysera
€10 min, instant
€10 min, up to 24 hours
Paysafecard
€10 min, instant
€10min, up to 24 hours
Trustly
€10 min, instant
€10 min, up to 24 hours
Interac
$10 min, instant
$10 min, up to 24 hours
TonyBet Betting App Security
Even if you decide to place bets on your favorite sporting events via the TonyBet app, you can be sure that you will be properly protected. The sportsbook will collect the information that you share to ensure a better quality of service. Despite that, it will protect any piece of sensitive information with industry-standard software and security tools.
The data that is shared between you and the TonyBet app is protected via 256 Bit SSL encryption. This ensures that no unauthorized third parties will have access to your personal or banking information. What is more, TonyBet has a well-trained team that is combating any fraudulent activity that some individuals may be involved in.
To ensure that there is no underage gambling activity on the app, you are requested to verify that you are at least 18 years of age. In addition to the age restriction, the sportsbook has also limited access for bettors who reside in specific countries. You are advised to check the laws in your jurisdiction before you proceed with registering at TonyBet and start placing real-money bets.
The gambling website and its app are operated by TonyBet OÜ which is incorporated in Estonia and has obtained a license issued by the Estonian Tax and Customs Board. For UK bettors, the gambling operator has been authorized to operate with a license by the UK Gambling Commission.
TonyBet App Security
Passcode
No
FaceID
No
Two-factor authentication
No
TonyBet Betting App Customer Support
If you are having some questions about your experience on the betting app, you can check the FAQ section of the mobile version of TonyBet. It will provide detailed information on various topics that often concern bettors. If you still have some questions that need to be answered, you can contact the support team of Tony Bet.
Whenever you have some questions about your experience, you can head to the contact section of the mobile sportsbook and fill out the contact form that is provided. You can select the topic of your queries, write down your message, provide your email address and send your question to the TonyBet team. Alternatively, you can contact the support agents of the sportsbook by sending them an email at info@tonybet.com. The bookmaker support team will make sure to return a reply as soon as possible and help you solve any issue in no time.
TonyBet App Support
Phone
No
Live chat
No
Email
info@tonybet.com
TonyBet Betting App Verdict
TonyBet is offering its patrons a diverse gambling experience online, allowing its members to switch between casino games, sports betting, poker, horse racing, Live Casino, and in-play betting. Conveniently enough, the operator is offering a dedicated mobile app that can be installed on almost any Android and iOS device.
Thanks to the sportsbook app, punters who are on the move can easily place their bets with just a few taps on the screen of their devices. Choosing betting options is a piece of cake and bettors can handle their betslips with extreme ease. Redeeming offers is also possible for both newcomers and regular members of the sportsbook who are using the TonyBet app. To ensure a better mobile experience, the app supports various payment solutions, with all transactions and sensitive information being protected with the latest security tools. This ensures that mobile bettors will be able to fully enjoy their betting experience with the TonyBet app.