Are Female Gamers Leveling the U.S. Gaming Field?
The gaming industry has witnessed considerable growth in recent years and shows no signs of slowing down thanks to the upsurge of mobile games and live-streaming platforms like Caffeine, Mobcrush, and Twitch. Gaming is now more accessible than it has ever been and the numbers reflect this, with an estimated 284.9 million active gamers in the U.S. alone as of 2021. A key factor in the growth is the rise of women in professional gaming, a trend we expect to continue as more younger women are playing then ever.
Audience demographics have diversified and so has the range of available game genres. From first-person shooters like Counter-Strike and Call of Duty to online battle arenas like League of Legends, there is a little something for every gaming fan out there regardless of their gender. Given the steady growth of the gaming industry, it is unsurprising there is also a rise in the number of female gamers.
Females Accounted for 45% of All US Gamers in 2021
According to Statista, women's engagement with video games has increased significantly since the mid-2000s. The market research company compared the distribution of US gamers from 2006 to 2021 based on gender and established the number of female gamers has risen by seven percentage points within this period.
Females accounted for 38% of all gamers in the country in 2006 as opposed to males who made up 62% of the consumer base. The gender composition of the country's gaming audiences continued to change throughout the years. Women now account for 45% of all video gamers in the United States.
Composition of US Gaming Audiences Based on Gender (2006 to 2021)
'06
'07
'08
'09
'10
'11
'12
'13
'14
'15
'16
'17
'18
'19
'20
'21
62%
62%
60%
60%
60%
58%
53%
55%
52%
56%
59%
59%
55%
54%
59%
55%
38%
38%
40%
40%
40%
42%
47%
45%
48%
44%
41%
42%
45%
46%
41%
45%

**Percentage figures are courtesy of Statista; some numbers might not add up to 100% as a result of rounding.

Percentage of male gamers in the respective year

Percentage of female gamers in the respective year
Younger Women Are More Interested in Gaming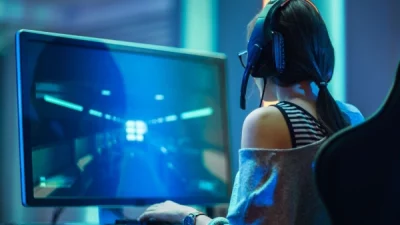 Where age is concerned, younger women tend to show more interest in gaming. A separate survey of paying gamers in the U.S. based on gender and age showed that roughly 15% of gamers in the country were females aged 18 to 25. The group reported to have played two or more hours per week on various gaming platforms.
All this goes to show women are a growing and powerful segment in gaming. Looking at the figures above, it becomes apparent the male-to-female ratio has become almost equal in recent years as females make up nearly half of all gamers in the United States.
Further data reveals the highest percentage (39%) of women favored Pokemon Go, while another 34% preferred the battle royale game Fortnite. Some of the factors that have contributed to the leveling of the gender field include improved connectivity, growing inclusiveness of the games' storylines, and the influence of successful female esports players who stream live via popular platforms like Twitch.
Successful Female Players Contribute to the Rise of Women in Gaming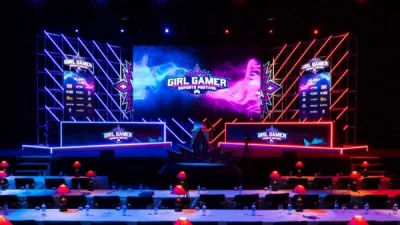 Female players who have risen in this traditionally male-dominated field are among the main drivers of the growing interest from women. Five of the highest-earning female gamers live in the United States.
By contrast, not a single American man ranks in the top 10 male earners on a global scale. The highest ranked American is Fortnite player Kyle Giersdorf, aka Bugha, who ranks 22nd on the men's side. The American women in the top 10 have collectively generated upward of $448,462 from online tournaments, including sponsorships, streaming, and other endorsements.
Katherine Gunn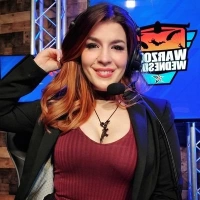 The third highest-earning female gamer in the world, Katherine 'Mystik' Gunn rose to prominence after being drafted by Caroline Core in the 2007 Championship Gaming Series. After her stint with the team, Gunn went on to win the second season of the WCG Ultimate Gamer reality show and pocketed $100,000 in the process.
Winning the title was no picnic as Gunn had to defeat 11 contenders across 10 different games. She remains the first and only female gamer to claim the title, as the show did not return for a third season.
Gunn has always spoken warmly about fellow females in esports, stating it was an honor for her to show that women can make it in major gaming events and tournaments. Today, she mainly focuses on her Twitch channel and delivers almost daily streams to her 262,000 followers.
| | |
| --- | --- |
| In-Game Moniker | Mystik |
| Age | 33 |
| Earnings | $122,550 |
| Games | Call of Duty: Warzone, Multigaming, Dead or Alive 4 |
| Teams | Carolina Core |
| Biggest Achievement to Date | 1st place in WCG Ultimate Gamer Season 2 for a prize of $100,000 |
Rumay Wang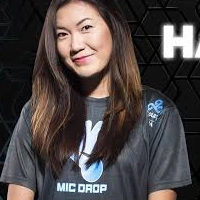 Rumay Wang, better known under her in-game moniker "Hafu", currently sits fourth on the list of the highest-earning female gamers. Hafu started taking her career as a gamer seriously in 2007 and was originally a World of Warcraft player. She gradually expanded to other titles, such as Hearthstone and Bloodline Champions, among others.
Hafu has competed professionally for major U.S. teams like Cloud9 but also enjoyed brief stints with Fnatic and G2 Esports. More importantly, she has always been rather outspoken about sexism and gender inequality in the gaming industry.
The longtime streamer has openly criticized the toxicity towards female players on Twitch on several occasions. She remains one of the most prominent female streamers to date, boasting 1.3 million followers and over 125 million views on Twitch.
| | |
| --- | --- |
| In-Game Moniker | Hafu |
| Age | 30 |
| Earnings | 90,066 |
| Games | Hearthstone, Bloodline Champions, Teamfight Tactics, World of WarCraft, Valorant, Legends of Runeterra, Magic: The Gathering Arena, Chess.com |
| Teams | Fnatic, Cloud9, G2 Esports |
| Biggest Achievement to Date | 2nd place in the 2019 Hearthstone Battlegrounds Brawl tournament for $21,250 |
Nina Qual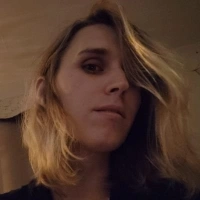 US gamer Nina Qual is fifth on the list of the highest-earning female players worldwide. Qual is one of the most prominent StarCraft players on the women's side and has previously competed for major North American teams like IvDgaming and PSISTORM Gaming.
Qual has always been vocal about being a transgender professional player and the associated challenges she faces. A staunch supporter of the LGBT+ movement, Nina has discussed her journey as a transgender gamer in various podcasts over the years.
| | |
| --- | --- |
| In-Game Moniker | Nina, formerly puCk |
| Age | 31 |
| Earnings | 86,777 |
| Games | StarCraft II |
| Teams | ROOT Gaming, FlipSid3 Tactics, IvDgaming, PSISTORM Gaming |
| Biggest Achievement to Date | 3rd place in the 2016 Gold Series International for $5,000. |
Ricki Ortiz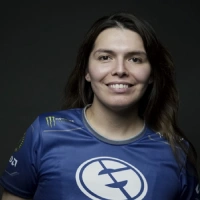 Ricki Ortiz, better known as hellokitty, has been a member of the gaming community since the early 2000s. Ortiz is one of the most successful competitors in the fighting-game genre and specializes in Street Fighter and Marvel vs. Capcom where she has achieved her biggest accomplishments to date.
Ortiz has competed in over 60 tournaments in her professional career and has earned more than $82,000, ranking as the world's sixth highest-earning female player. She has won 10 tournaments to date, placing second in 19 others.
| | |
| --- | --- |
| In-Game Moniker | Ricki O, hellokitty |
| Age | 39 |
| Earnings | 82,854 |
| Games | Street Fighter V, Street Fighter IV, Marvel vs. Capcom, Ultra Street Fighter IV, Capcom vs. SNK 2 |
| Teams | Evil Geniuses |
| Biggest Achievement to Date | 1st place in the 2016 Capcom Cup for $60,000 |
Tina Perez
Tina Perez is the ninth most successful female gamer in the world in terms of overall earnings, having racked up over $66,000 across eight major tournaments. Known in the gaming circles as TINARAES, the Texan gained prominence in 2018 when she joined the first all-female Fortnite duo where she partnered with Madison Mann. The all-female outfit was launched by the major esports organization Gen.G.
Before she transitioned to Fortnite, Perez played Call of Duty competitively for nearly a decade and briefly experimented with several other games in the battle royale genre. In 2019, she went down in history as the first female gamer to win a major Fortnite tourney.
| | |
| --- | --- |
| In-Game Moniker | TINARAES |
| Age | 25 |
| Earnings | 66,215 |
| Games | Fortnite |
| Teams | Gen.G Esports |
| Biggest Achievement to Date | 1st place in the 2019 TwitchCon Fortnite Finals for $39,000 |