UEFA's away goal rule abolition seems to be backfiring
Season 2021/2022 saw UEFA remove the "away goal" rule from its European tournaments, hoping it will result in more thrilling and high-scoring matches in the knock-out stages of their continental competitions. After the conclusion of the direct eliminations in the Champions League and Europa League, we can definitely state that the measure did not have the expected effect.
Researchers at SportingPedia analyzed data for the last 5 campaigns in the Continental Tournaments and came to the conclusion that the results of this rule abolition are questionable at best.
To look into this matter we pulled the goal data for the direct eliminations stage for the last 5 seasons in the two major leagues – Champions League and Europa League. We calculated the average goals per game in the playoffs phase and plotted it on a chart. For the Europa League we got a drop of 7.24% on a Season-over-Season basis.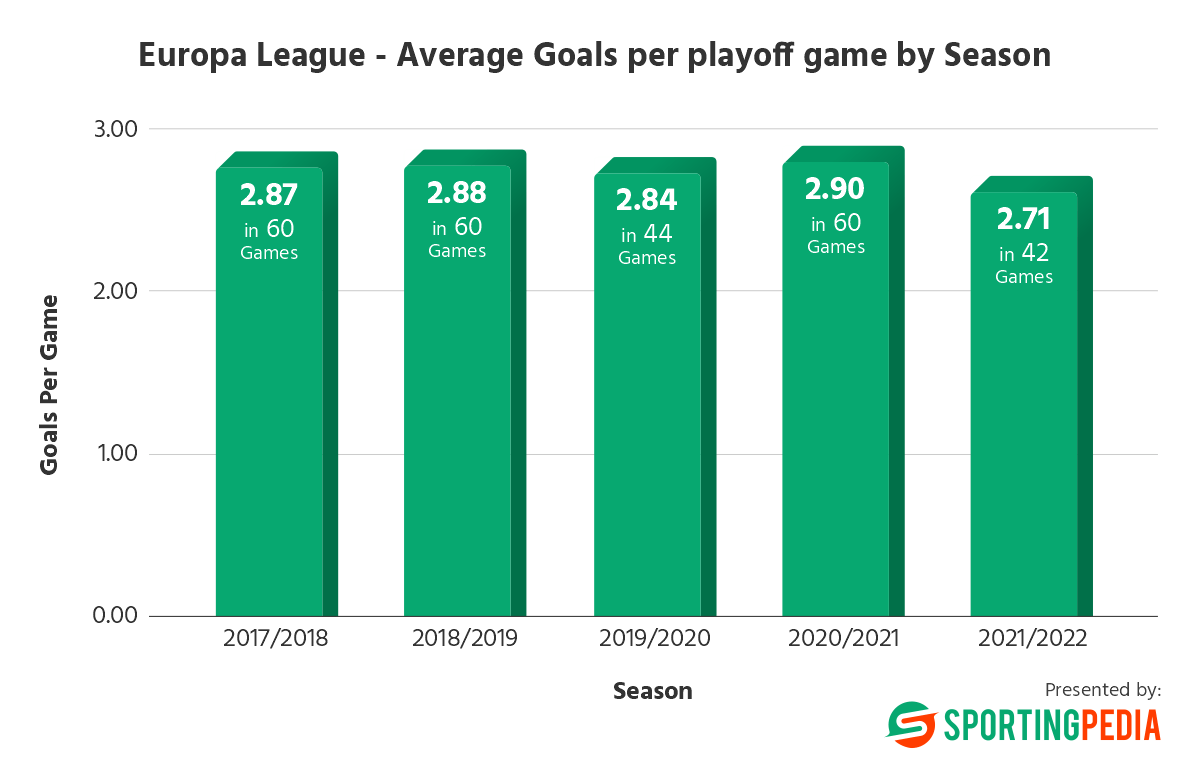 "UEFA changed the rule, trying to make the games more thrilling and end in more goals scored. The idea for the teams who play at home was to concentrate less on defense and more on attack, but judging by the numbers the rule revision is not having the desired effect. It may influence the managers' tactical approach, but is not resulting in more goals. Quite the contrary – Europa League is showing a notable drop in the average goals scored per playoff game and that tournament holds significantly more 2-legged battles than the Champions League."
– elaborates Boris George, a football editor at SportingPedia.
When we look at the Champions League data, things seem to look a bit better. This however is not that certain – the volume of goals for the current campaign is a bit higher only compared to the previous term of 2020/2021 and is nowhere near the preceding three. This previous season however, was a very peculiar one as the fans were not allowed to attend, which is certainly a big factor in a team's motivation. Even though in the 2021/2022 season all games were played in front of packed arenas, the average number of goals in the direct eliminations still did not break the 3 goal barrier, compared to 3.5 goals per knock-out game in the last pre-pandemic term of 2019/2020.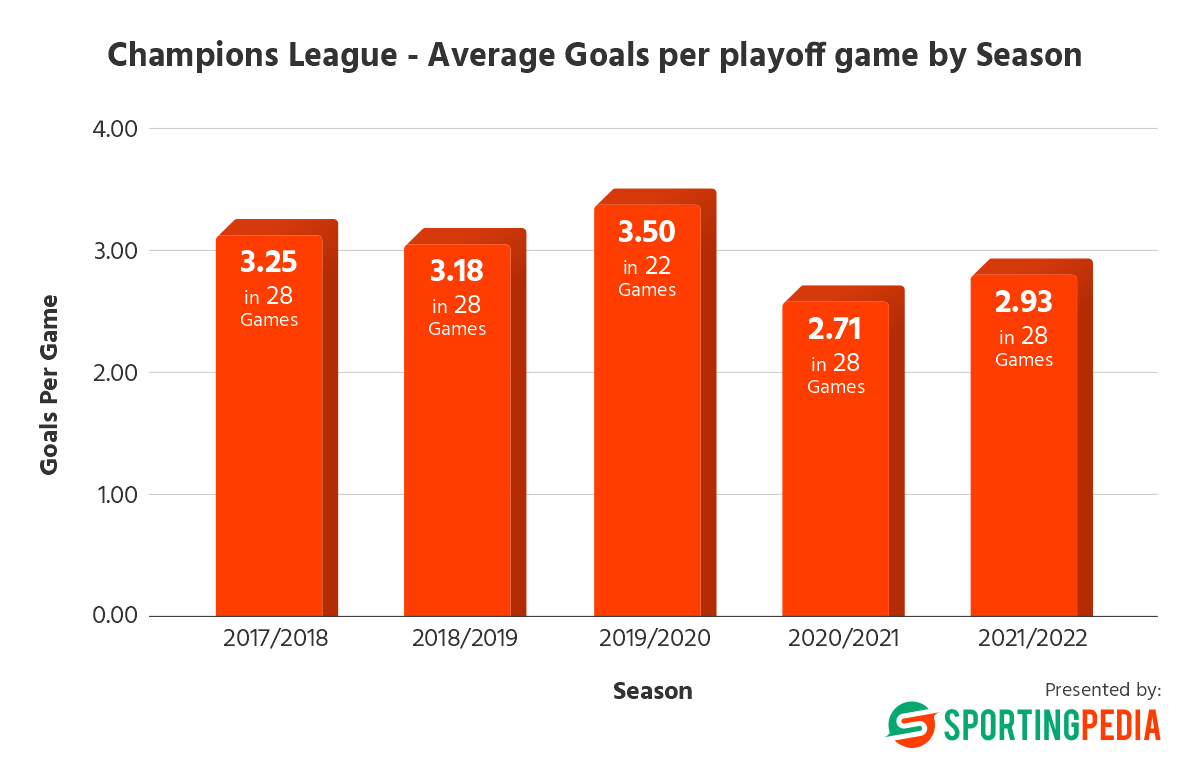 "I was really surprised by the numbers. For me, it was the better decision in terms of pure football, as I have a clear memory of a certain Inter – Milan clash back in 2002/2003. Two teams from the same city, playing their home games at the very same "Giuseppe Meazza Stadium" scored the same number of goals in two draws and the "Away Goal Rule" was the only deciding factor.
UEFA changed it in search of more goals and more thrilling battles, but football is unpredictable and so far the numbers are underlying that."
– added Boris George.