Ballon d'Or winner to be decided in the Champions League Final by individual performances
Three of the favourites to win this year's edition of the Ballon d'Or will meet in the Champions League Final at Stade de France on 28th of May. So far Los Blancos French striker Karim Benzema is the bookmakers' favourite to win the prestigious award, but the two Africans in the faces of Mohamed Salah and Sadio Mane (both defending the Liverpool badge) are still a threat.
Player achievements this season
Personal
Team
Current UCL Stats
Karim Benzema
La Liga top goalscorer
La Liga,
Spanish Super-Cup,
Nations League
11 games; 15 goals; 2 assists
Mohamed Salah
Premier League joint top-goalscorer
FA Cup,
Carabao Cup
12 games; 8 goals; 2 assists
Sadio Mane
–
FA Cup,
Carabao Cup,
Africa Cup of Nations
12 games; 5 goals; 1 assist
What are Benzema, Salah and Sane odds right now
Karim Benzema
| bet365 | William Hill | Padddy Power |
| --- | --- | --- |
| 23/20 | 1/5 | 3/10 |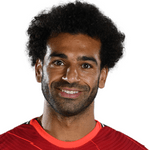 Mohamed Salah
| bet365 | William Hill | Padddy Power |
| --- | --- | --- |
| 10/1 | 8/1 | 10/1 |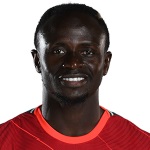 Karim Benzema
| bet365 | William Hill | Padddy Power |
| --- | --- | --- |
| 16/1 | 16/1 | 12/1 |
Despite Benzema's overwhelming advantage in terms of odds, SportingPedia asked three of the leading UK bookmakers the following: "Is it possible for Benzema to be replaced as the bookies' favourite for winning the Ballon d'Or in light of the Champions League final?"
All three confirmed that it is possible, but this scenario is highly unlikely. What would have to happen is a combination of multiple factors:
Liverpool has to win the trophy
Either Salah or Mane has to produce an outstanding individual match-winning performance
Benzema has to underperform or get involved in a controversy (remember Zidane in 2006 World Cup final)
In regards to point 1 the bookies are actually favouring Liverpool winning the trophy with 8/5 odds. This would mean that everything is in the hands (or feet to be more precise) of the contenders.
"The odds are clearly on the side of Benzema, but the name of the game is football and nothing is guaranteed. It will require an individual performance of historic proportions if any of the Liverpoolians are to claim the coveted 1st position in the final Ballon d'Or standing. One thing is for certain – this year's winner will be of African descent."
– SportingPedia's seasoned analyst Paul Kemp adds on the topic.