Viv Anderson Exclusive: Nottingham's fast-flowing football under Steve Cooper is a joy to watch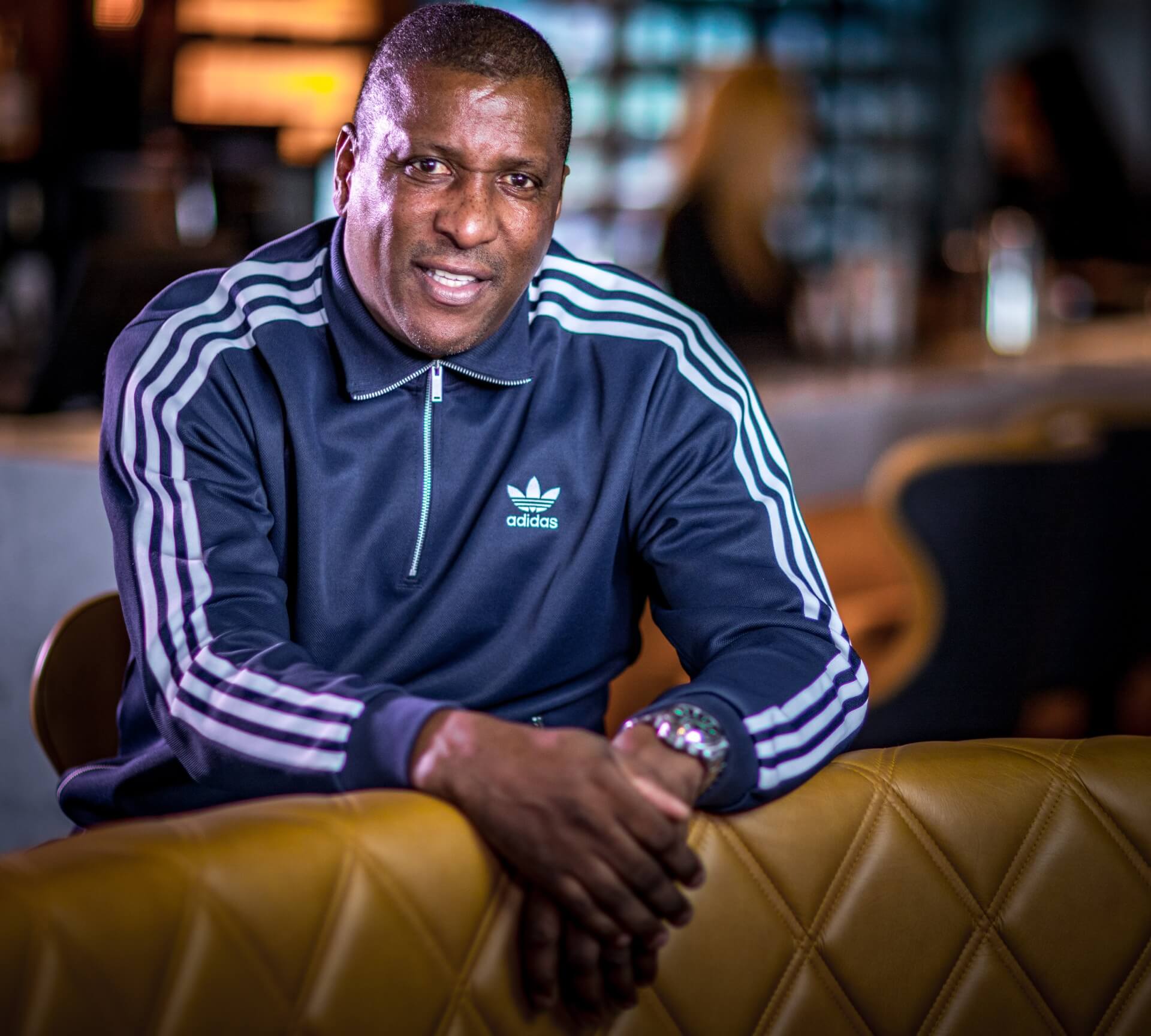 When Steve Cooper took over everything changed for me
Nottingham's standout player for me was Brennan Johnson
I wouldn't swap the time I played for anything
England could beat anyone but also lose to anyone (on World Cup chances)
When black players finish playing and start looking for coaching or managerial jobs the majority of them are not even getting an interview

Today SportingPedia reached out to Viv Anderson in light of Nottingham Forest's return to the Premier League for the first time since 1999. We asked him about his ex-club, England's chances in Qatar and a burning question in the world of western football.
1. After a 23 year wait your beloved Nottingham is back to the Premier League. What changed this past season in order for the Forest to return among the best in England?
Viv Anderson – When the new Nottingham Forest manager Steve Cooper took over, when they were in the bottom 3, that's when everything changed for me. His fast flowing football was a joy to watch. It's good to be back in the top flight, it's been far too long.
2. Who were you most impressed with within the squad and did someone disappointed you?
VA – The stand out player for me has to be Brennan Johnson – lots of energy, very fast and direct, plus scores goals. No one disappointed me, we just got promoted to the Premiership.
3. We have seen Fulham's recent struggles, as the Londoners were demoted twice immediately after gaining promotions to the Premier League. What should Nottingham do to avoid becoming a yo-yo team moving up and down the tiers.
VA – Their Recruitment is key to stay in the Premier League, which I think Steve Cooper has been good at in the past with Swansea and Nottingham Forest. He just needs the backing of the owners with a realistic budget. We all know it's always difficult for the new teams in the Premier league, but hopefully we do what Brentford did and stay up in our first season. They are Nottingham Forest's gauge.
4. Next season there will be 4 sides in the Premier League to have won Europe's elite club tournament – Liverpool, Chelsea, Manchester United … and Nottingham. What are your expectations about the upcoming campaign?
VA – With every promoted club the expectations are to stay in the Premier League, and quickly get to that magical spot that keeps them safe.
5. Are there any particular players you would like to see donning the Red shirt?
VA – Ronaldo and Messi (*laughs*). But realistically any of the new players that Steve Cooper brings in and are going to give 110% to keep Nottingham Forest in the Premier League.
6. What is your brightest memory as a player?
VA – There are so many, I was very lucky to have played with some fantastic players and won a few trophies along the way, but I must say winning the first division in 1977-78 finishing 7 points ahead of Liverpool, is up there, secondly winning the first of 2 European Cups, and next is my England debut against Czechoslovakia in November 1978.
7. Personally for you who plays the best (most entertaining to watch and not most efficient) football in the English topflight?
VA – For me I like watching Manchester City play. They are very entertaining and always score lots of goals. My old club Manchester United hopefully this season will be better than last year, I am keeping my fingers crossed.
8. Will you agree with our observation that today's Premier League football has changed a lot since your days. Back then it was a lot more physical and now it's more of a ballet. What has changed the most since your time on the field?
VA – What changed in my view is the art of tackling has gone out of the game, because you're punished with yellow cards, if you even look at an opponent the wrong way. Plus there's a lot more diving with today's players. I wouldn't swap the time I played for anything (except maybe 200K a week *laughs*)
9. How would you comment on England's heavy 0:4 defeat to Hungary last night and what are the country's chances of triumphing in Qatar?
VA – As for last night's match, we all looked tired and Gareth was trying out his squad players to see how they would fit into international football. That's never easy as a manager, but you need to see them in a competitive match. When you put on that shirt there's no easy games, not for England players, but I must say the Hungarians played very well. Regarding the World Cup, I think once we get there we'll be fine, no one will want to play England on any given day. We could beat anyone but also lose to anyone. As I always say 3 months before the World Cup, of course we can win it.
10. You paved the way for others by becoming the first black player to wear the Three Lions jersey. How can you explain the drastic difference between the number of black players in the Premier League and the number of black managers, with Patrick Viera being the only one?
VA – It's been like this for years, even when I was a manager, there was very little representation of black managers. Keith Alexander was the first and then I was second. There are now lots of black players finishing playing and looking for coaching or managerial jobs but the majority of them are not even getting an interview. With this said, I am in favour of the Rooney rule that makes clubs interview black coaches and managers as long as they've got the qualification. It should be a level playing field for everyone, but clearly people who employ managers and coaches think black managers and coaches are good footballers but don't believe they could make good managers and coaches. Things have to change.