Football Power Agents: Who is behind the biggest transfers of summer 2022
The professional football player's life has changed dramatically over time. Nowadays, the elite athletes have assistants who handle almost all aspects of their personal and professional lives. One of the most important steps for a successful football career is to find an agent to represent your interest. These guys will not only try to persuade teams that you are the best option for them, but they will also negotiate on your behalf trying to secure the best possible conditions. Some are quiet, well-mannered and strictly business-oriented. Others are prepared to go to war alongside their trustees and are not afraid to criticize and express their opinions towards club management if players are unhappy.
If you are a football betting fan, you have undoubtedly heard of Mino Raiola. The late Italian died on April 30th of this year, leaving players such as Erling Haaland, Paul Pogba, and Zlatan Ibrahimovic without representation. He was football's most powerful agent, and he was personally responsible for inserting a criminally low release clause into Haaland's contract when he moved from RB Salzburg to Borussia Dortmund. This SportingPedia report identifies the agents who were involved in the 15 most expensive transfers of the 2022 summer so far.
Key Takeaways
All 10 agencies listed in our study protect the interests of 1826 players, which is exactly 166 teams of 11. Their total valuation is just below €5.3 billion
Jonathan Barnett's agency ICM Stellar Sports has the biggest market share, having contracts with 794 footballers, valued at €1.51 billion
There are two agencies who have players with an estimated market value of over €1 billion – ICM Stellar Sports and Gestifute
Rafaela Pimenta, considered as Mino Raiola's business successor is the only female agent involved in the 15 biggest transfer deals this summer
Raheem Sterling is the only one of the 15 most expensive transfers this summer who was not represented by an agency. His relatives negotiated the contidions of his transfer from Manchester City to Chelsea on his behalf (like Messi and Ronaldinho, who have their father and brother respectively acting as their agents).
Four agents were involved in more than one of the top 15 transfer deals of this summer – Rafaela Pimenta, Jonathan Kebe, Jorge Mendes and Paolo Busardo
The Biggest Football Transfers this Summer and the Agents Behind them
Transfer Fee
(w/o bonuses & clauses)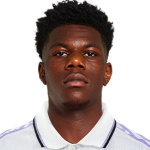 Aurélien Tchouaméni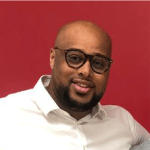 Jonathan Kebe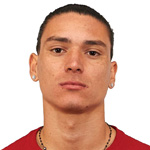 Darwin Nunez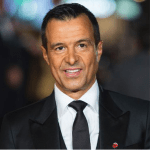 Jorge Mendes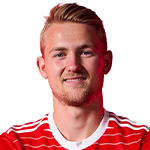 Matthijs de Ligt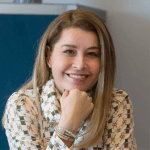 Rafaela Pimenta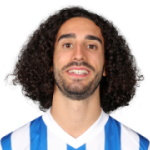 Marc Cucurella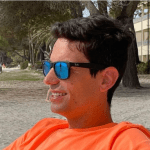 Aleix Pique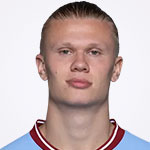 Erling Haaland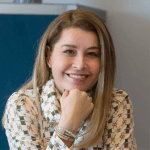 Rafaela Pimenta
Richarlison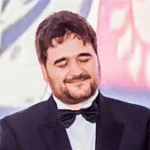 Paolo Busardo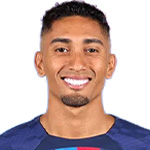 Raphina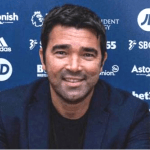 Deco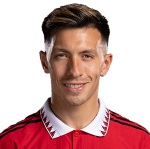 Lisandro Martinez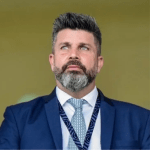 Christian Bragarnik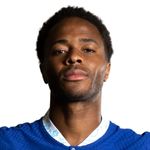 Raheem Sterling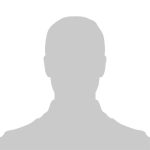 Relatives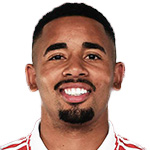 Gabriel Jesus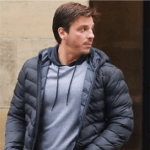 Marcelo Pettinati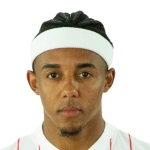 Jules Koundé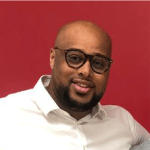 Jonathan Kebe
Kalvin Phillips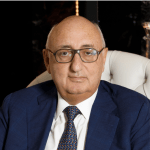 Jonathan Barnett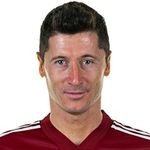 Robert Lewandowski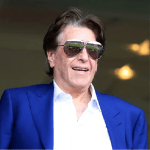 Pini Zahavi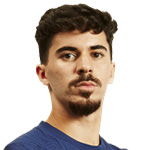 Vitinha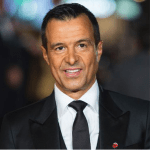 Jorge Mendes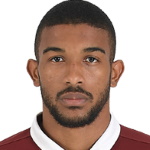 Bremer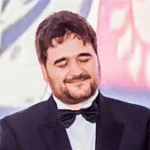 Paolo Busardo
Raiola would have unquestionably been on the list. The foul-mouthed Italian is no longer with us, so we'll concentrate on individuals who helped facilitate the most expensive transfers this summer. His empire was inherited by the Brazilian female lawyer Rafaela Pimenta, who is already making a name for herself in a business dominated by men.
The 10 Most Influential Agencies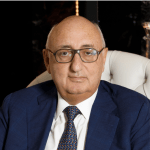 Jonathan Barnett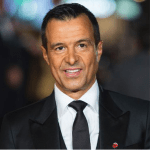 Jorge Mendes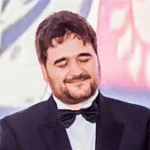 Paolo Busardo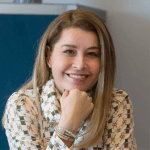 Rafaela Pimenta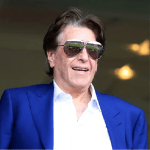 Pini Zahavi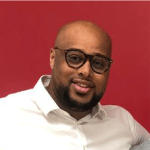 Jonathan Kebe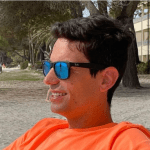 Aleix Pique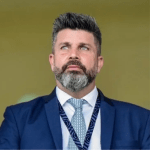 Christian Bragarnik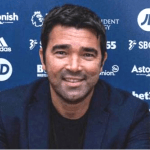 Deco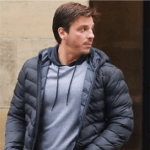 Marcelo Pettinati
Pini Zahavi and Jorge Mendes are two of the most recognizable names among the football agents, as they have been taking care of the interests of some of the best footballers, including Cristiano Ronaldo and Robert Lewandowski, among others. Below you will find the 10 agents part of the negotiating process of the 15 most expensive summer transfers so far according to Transfermarkt.
While some of the well-known names have been around for too long and have their own agencies, others are still relatively new in the business and are still striving to develop a reputation for themselves.
Jonathan Barnett
is the head of ICM Stellar Sports. He is most famous for having signed with Gareth Bale, who recently moved to LAFC in the MLS, but Barnett joins our list because of Kalvin Phillips' transfer to Manchester City for a price of €48,750,000. ICM is the biggest agency, with Barnett directly or indirectly taking care of the best interests of 794 players, valued at €1.51 billion.
Jorge Mendes
was behind the scenes of Darwin Nunez' transfer from Benfica to Liverpool, which ranks as the 2nd most expensive for the summer. The Portuguese might have dark clouds over his head, as his most famous client, Cristiano Ronaldo, is on the lookout for a new team. Another of Mendes' 137 players is Bernardo Silva, whose name has been in the rumour mill lately, with the playmaker heavily linked with Barcelona. The value of Mendes' clients is approximately €1.2 billion.
Paolo Busardo
is part of the CAA Base agency and recently helped Bremer's move from Torino to Juventus. Busardo will also be involved in a potential Milan Skriniar transfer this summer, as he has close ties with Serie A runners-up Inter. He's been operating mainly with Italian-based players. Even though his name is not mentioned as an agent of Richarlison, the same CAA Base helped the Brazilian switch sides from Everton to Tottenham. The company represents 557 footballers estimated at a price of €852,740,000.
Rafaela Pimenta
inherited the Mino Raiola business after serving him for 18 years. She is a Brazilian lawyer and the only person who has been offered shares in the ONE agency by the late Italian. She has already facilitated the moves of Erling Haaland to Manchester City, Matthijs de Ligt to Bayern Munich and the free transfer of Paul Pogba to Juventus, among others. The agency has 74 clients who are valued at a total of €760,180,000.
Pini Zahavi
is the pioneer among all those included on the list. The Israeli will soon turn 79 years of age and has been responsible for some of football's mega-deals, including the change of ownership of Chelsea and Portsmouth back in the days. Now he enters our ranking because of Robert Lewandowski's move to Barcelona. He is currently taking care of the best interests of 26 footballers, valued at a total of €340,550,000.
Jonathan Kebe
was responsible for two of the biggest transfers during this window, after seeing his clients Aurélien Tchouaméni and Joules Kounde joining the two Spanish giants – Real Madrid and Barcelona for a combined fee of €130,000,000. The former still remains the most expensive summer transfer for 2022, after moving from Monaco to the Spanish capital for €80,000,000. Kebe is the executive director of the ESN agency, which represents a total of 5 players. The combined value of those players is estimated at €163 million.
Aleix Pique
is part of the EMG Mundial agency. He was personally involved in the recent Marc Cucurella move to Chelsea, making his client the most expensive full-back ever. EMG Mundial has 76 players, valued at €147.2 million to look after.
Christian Bragarnik
is an Argentinian agent who was recently involved in Lisandro Lopez's move from Ajax to Manchester United. He is also the owner of the Scorefutbol agency and Spanish La Liga team Elche. Scorefutbol and Bragarnik are taking care of the interests of 134 players, valued at a total of €141,880,000.
Deco
who is a former Barcelona, Chelsea, and Porto player founded the D20 Sports agency in 2014. This summer he helped with Raphina's move to Barcelona and another of his notable clients is Fabinho. In D20's portfolio, there are 22 players, valued at a total of €130,400,000.
Marcelo Pettinati
is a football agent and partner at Energy Sports Brazil. He has been closely looking after the interests of Gabriel Jesus, as the Brazilian who recently moved from Manchester City to Arsenal is Pettinati's only client, according to Transfermarkt. Pettinati's only asset is valued at €50,000,000.