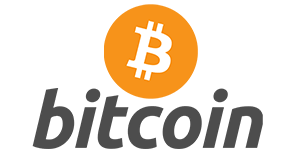 Cryptocurrencies have taken the online gambling industry by storm in recent years, so much so that by now, most sports bettors and avid casino fans have heard about them or used them to move their funds to and from betting platforms.
Cryptocurrencies like Litecoin, Ethereum, Bitcoin, Ripple, and Tether, among others, have started to make their way to the cashiers of a growing number of betting sites. It is hardly a coincidence that cryptocurrencies are now a payment method of choice for so many players as they offer fast processing times, convenience, enhanced security, and privacy, among others.
Interactive casinos use different strategies while offering cryptocurrencies, and while some operators allow their users to execute their payments exclusively via digital currencies, others accept them with fiat currencies.
Gambling enthusiasts who do not feel like using traditional currencies while playing their favorite games online need to come to terms with the way cryptocurrencies work, what their strong points and weaknesses are, as well as which are some of the best online casinos that accept such.
Top 15 Online Casinos Accepting Cryptocurrencies
How Cryptocurrencies Work?
The popularity of cryptocurrencies has been heavily on the rise in recent years, and it is therefore not surprising that the number of betting sites where such are accepted continues to grow. Making payments via cryptocurrencies while playing online is made exceptionally simple, but before players dive into making deposits and cashouts to their online casino of choice, they should first understand what cryptocurrencies are all about.
Simply put, cryptocurrencies are decentralized digital money that is safeguarded by cryptography and are built on blockchain technology. In simple terms, the blockchain is a ledger that records transactions related to a wide range of assets that might come in various shapes and forms. Gaining access to that ledger is possible only if players are among the authorized users. An important thing to keep in mind about the blockchain is that the information appears on it right away with the utmost transparency and cannot be tampered with or modified in any way.
Unlike centralized money which is governed by authorities, there is no financial institution that can be held accountable for the rise and fall of cryptocurrencies. In other words, cryptocurrencies use various coins or brands and work outside of the banking system. As a result, players who choose to use cryptocurrencies during their online betting session will benefit from increased security and privacy as the available data cannot be accessed by people who are not users of the network.
Cryptography is a method that is utilized in order to ensure that getting unauthorized access to the available data is not possible. This is exactly how cryptocurrencies deliver on the claims that they offer immutability and privacy.
Interestingly, it is considered that cryptocurrency technology appeared in the 1980s when the blinding algorithm was presented. The aim of this algorithm was to make for immutable and secure digital transactions. It was not until 2008 when a group of people, known as Satoshi Nakamoto, came up with the underlying principles of Bitcoin.
As gambling enthusiasts might already know, to generate cryptocurrencies, they need to go through a long process called mining. Another way to obtain cryptocurrencies is to purchase such from individual currency owners, brokers, or central exchanges. After they obtain coins, gambling enthusiasts can then store them in their digital wallets. When players already have the preferred cryptocurrency, they will have the freedom to exchange them for cash, trade in them, or use them to pay for services or goods, among others.
Opening a Cryptocurrency Account
Cryptocurrencies do not work like the standard payment methods players might be presented with at online casinos. In order to start making payments via cryptocurrencies, gambling aficionados will not be required to set up and maintain separate accounts, or at least not in the classical sense. As we said earlier, players' coins are stored in digital wallets that are introduced by third-party providers.
These wallets provide the interface gambling aficionados need in order to gain access to their coins and store the passkeys they use to sign for their transactions. In fact, cryptocurrencies are merely bits of data that are scattered over a database. What the wallet does, however, is locate the bits of information that are used to identify your public address and then display the specific amount.
Each wallet has a wallet address or a public key and private keys. Private keys are required in order to authorize their transactions via cryptocurrencies. Therefore, everyone who has access to players' private keys will be able to control all coins that are associated with the specific public address.
Depending on the way these wallets function, they can be hot and cold. Hot wallets are the ones that are connected to the Internet, which makes it exceptionally easy to execute transactions. Cold wallets, on the other hand, are considered a much safer option because they are not connected to the Internet. As a result, executing transactions with such will be more difficult.
When they get down to using cryptocurrencies, players will see that there are various types of wallets they can make use of, including software, hardware, and even paper. Software wallets are installed on the device players are using and allow them to view their balance, make transactions, and access their coins, among others.
Hardware wallets are the most frequently chosen, and there is a good reason why, as players can store and remove their private keys from their devices. In order to complete a transaction, gambling enthusiasts are required to plug in their hardware wallet. Typically, while using such wallets, gambling enthusiasts are not required to use their private keys to authorize transactions as this process happens automatically.
Depositing to Your Online Casino Balance with Cryptocurrencies
In spite of the fact that the technical side of cryptocurrencies might seem rather complicated for players, depositing and withdrawing with such while playing online is remarkably simple. After gambling enthusiasts find a crypto-friendly online casino that fulfills all their requirements, they should log into their accounts and head to the casino's banking page to check whether they can use their coins and what the deposit minimums and maximums are. Then, they need to click or press the deposit button and follow the steps.
There are various methods gambling enthusiasts can use in order to send and receive money in their wallets, and most commonly, they need to enter the recipient's wallet address. As soon as players hit the deposit button, they will be allowed to copy the casino's wallet address. After they do this, they will be prompted to log into their crypto wallet and select the Send option.
To go ahead with the transaction, gambling enthusiasts will be required to paste the online casino's public address in the designated field. Gambling enthusiasts can come back to their gaming accounts right away and start making real-money bets as the preferred amount will be credited to their balance almost right off.
Typically, deposits via cryptocurrencies are wrapped up without any delays posting top-ins might take longer if the volume of transactions is heavier than normal.
Then, players will be asked to enter the amount they wish to add to their gaming account and authorize the transaction using their private key. Depending on the wallet players are using, they might also be allowed to complete the process by scanning a QR code. Thanks to near-field scanning technology, players can scan the QR code, enter the amount they would like to add to their gaming balance, provide their key, and authorize the payment.
Before they go ahead with their payments, avid casino fans should make sure that they are using the right exchange, address, and wallet because sending one type of coin to another cryptocurrencies' address might result in the loss of these coins.
Withdrawing from Your Casino Balance with Cryptocurrencies
When gambling enthusiasts want to cash out the winnings they have amassed during their betting session using cryptocurrencies, they will be required to follow the same steps as they did when depositing. Avid casino fans need to view their current balance and decide what amount they wish to cash out.
Then, casino enthusiasts will be prompted to access their crypto wallet and select the cryptocurrency they are looking to cash out, and click on the Receive button. Players will need to provide the address of their wallet and to ensure that they will not mistype it, they are advised to copy it straight from the wallet. After this, players can return to the website of their online casino of choice and paste the address in the designated field together with the amount they would like to transfer out of their balance.
Gambling aficionados should keep in mind that it will take some time until the casino representatives review their cashout request. Typically, this process takes a minimum of 24 hours and up to 48 hours but this only depends on the online casino. After players' cashout request is disapproved, they will receive their funds within a couple of hours at the most.
It is of crucial importance for players to double-check the cryptocurrency they are about to send as they are not interchangeable. As we mentioned earlier, if gambling enthusiasts attempt to send one cryptocurrency to another cryptocurrency's address, the funds will be forfeited.
One more thing players need to consider is that while transferring cryptocurrencies between accounts, the wallet provider might deduct certain fees from your balance. Yet, the additional costs players might face while completing their payments tend to be rather low.
Cryptocurrencies Costs and Fees
It is hard to say for sure what additional charges gambling enthusiasts might face while executing their casino deposits and cashouts via cryptocurrencies.
The cryptocurrency fees are determined by the type of wallet players are using or the amount of data used. If we take as an example Bitcoin, we will see that back in 2022, the average fee for transactions via this cryptocurrency was $0,957, while the upper limit reached nearly $5.
Gambling enthusiasts should also bear in mind that transactions via cryptocurrencies are processed in blocks. Because of this, the mining fees will be higher when more people initiate payments or when the transactions are larger. Additionally, the amount gambling enthusiasts will pay in fees will have a direct impact on the speed at which their payments are wrapped up and vice versa.
This is so simply because minors tend to focus on transactions that have higher additional charges. Therefore, the larger the fees gambling enthusiasts pay, the faster the speed at which their payments will be wrapped up will be. Players should also consider that additional fees might be charged by third parties that play a role in the completion of the transaction.
What gambling aficionados might be pleased to know, however, is that most interactive casinos that process payments via cryptocurrencies tend not to charge additional fees. Naturally, there might be exceptions to this rule and because of this, it is a good idea to look for further information on how much payments will set players back.
Security and Privacy
One of the prime reasons for the growing popularity of cryptocurrencies is that they offer exceptionally high levels of privacy and security. By nature, cryptocurrencies are designed to be decentralized and make for anonymous transactions. As we explained already, all payments executed through cryptocurrencies are recorded on ledger systems that are known as blockchains. Thus, avid casino fans can transfer funds to and from web-based casinos namelessly, without using the services of third-party payment providers or using their bank accounts.
That being said, gambling enthusiasts should keep in mind that achieving complete privacy and anonymity is not possible merely because blockchain transactions are recorded and accessible on the public ledger.
To a large degree, the safety of players' cryptocurrencies is determined by the way they store them. As we said earlier, offline or cold wallets offer considerably higher levels of security as they are not connected to the Internet. Still, completing transactions through such is less convenient. Hot crypto wallets are so preferred because gambling enthusiasts can access their coins anytime and anywhere but the problem is that such wallets are more susceptible to hackers.
The best thing gambling enthusiasts can do in order to ensure that their coins are in safe hands is to do a good research on the service they are about to start using and carefully read its terms and conditions.
Related Banking Methods
Advantages of Using Cryptocurrencies
Cryptocurrencies have gained so much prominence because of multiple factors, including the anonymity and privacy they guarantee. Cryptocurrencies serve as a great option for players who are looking to conceal their identity or banking information from casino operators as in practice, they will not be required to expose any details about their bank accounts or debit cards while completing their deposits and cashouts. Not to mention that some cryptocurrencies offer enhanced security as they have built-in privacy features.
Privacy is a much-desired feature while betting online, so is the swiftness of the transactions. When deposits are concerned, the preferred amount is credited to players' balance in the blink of an eye, thus allowing them to keep going with their betting session without any delays. Cashouts are also wrapped up in a rather timely manner, as once players' request is approved, their winnings might be released within a couple of minutes. The only cases in which players might face delays, however, is if there are too many transactions.
Another reason why avid casino fans might choose to stick to cryptocurrencies during their betting session is that there is no need to create and maintain separate accounts, which is the case with digital wallets and some direct payment services, for example. Or at least not in the classical sense. Since no third-party payment providers are involved, several annoyances are also removed from transactions, including additional fees, possible rejections of deposits, or the unavailability of these payment methods for cashouts.
To make cryptocurrencies all the more popular choice for gambling enthusiasts, some operators introduce exclusively designed bonus offers for their users who use this payment method. And what is even better is that typically, such offers are not only introduced to welcome players on board but also along the line.
Perhaps, the most obvious reason why so many gambling enthusiasts now choose cryptocurrencies over fiat currencies is that they do not need to deal with global barriers. Thus, the lion's share of crypto-oriented betting platforms cater to players from most corners of the globe, the US included, which is rarely the case with the other interactive casinos.
The additional costs of payments via cryptocurrencies should also be considered, and as we explained earlier, gambling enthusiasts will only face bigger fees when the transaction volume is larger or when they want to make sure that their payment will be wrapped up at a faster pace.
Disadvantages of Using Cryptocurrencies
Even though making payments via cryptocurrencies while playing casino games online has so many advantages, this means of payment does not go without its weakness that gambling aficionados should pay enough heed to as well.
The first and most important thing players need to consider is that they cannot start making payments through cryptocurrencies right from the gate as they first need to purchase such.
Another reason why gambling enthusiasts might not want to use cryptocurrencies during their betting session is that getting started with them and executing payments is not as straightforward as with standard payment methods like prepaid vouchers and e-wallets, for example.
The fluctuation in the value of cryptocurrencies is also worthy of note. The cryptocurrency market is exceptionally volatile, and it is not excluded to see how their price changes in one direction or another in next to no time. Such price bounces might be caused by the increasing demand for cryptocurrencies or the number of coins in circulation, for example.
Even though the worldwide adoption of cryptocurrencies is constantly growing, this means of payment is not featured as commonly as credit/debit cards, prepaid vouchers, or digital wallets, for example. That being said, more and more online casinos and sports betting platforms accept cryptocurrencies as a banking solution, meaning that players are unlikely to end up without any options in terms of crypto-friendly betting platforms.
Another lacking point of cryptocurrencies is that there is no one to turn to if you experience any issues while depositing or withdrawing your winnings via cryptocurrencies, which in practice leaves players in a dead-end. Gambling enthusiasts should always make sure that they have correctly entered the needed private or public keys before the transaction is authorized, as once this happens, it cannot be reversed.
Conclusion
While cryptocurrencies might have been around for quite a while, it is only recently that they have started to attract so much attention from gambling enthusiasts and casino operators. Using cryptocurrencies during their betting session goes with a number of benefits, and their fast processing times are among their biggest claims to fame.
Furthermore, cryptocurrency depositors are oftentimes treated with tailor-made bonus incentives that are sure to extend their playtime and spice up their betting session. Without a doubt, the most obvious reason why players prefer cryptocurrencies over other banking methods is that they offer unmatched privacy and allow players to retain their anonymity.
Cryptocurrencies do not lack in affordability but gambling aficionados should keep an eye out for the additional costs third-party providers or casino operators might charge.
There are multiple factors that hold players back, including the fact that getting started with cryptocurrencies is not that straightforward, especially for newcomers, and that they are not as widely available as regular banking methods.