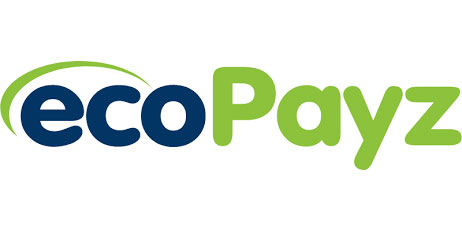 ecoPayz is a widely accepted payment solution available to consumers from over 150 countries. The company behind the payment solution is PSI-Pay Ltd. In 2008, the company received permission from the Financial Conduct Authority of the United Kingdom to issue electronic money. Since then, the company has been operating according to the Financial Services and Markets Act of 2000.
ecoPayz debuted on the market under the name ecoCard in 2000. Nine years later, the company behind the payment method has joined forces with Mastercard and introduced its iOS app. Due to the ever-growing interest in the payment solution, the company launched multilingual customer support available around the clock. In 2013, PSI-Pay Ltd. rolled out the ecoPayz brand alongside other products to please the preferences of everyone.
ecoPayz is a safe and reputable payment solution. In essence, the payment service is a digital wallet, allowing users to store funds, pay online, and receive money. So, if you are familiar with how other eWallets work, you are unlikely to encounter any difficulties when using ecoPayz. The digital wallet has become a preferred payment solution among sports fans. That is one of the main reasons why a large number of online sportsbooks implemented it in their banking systems.
How ecoPayz Functions?
ecoPayz has all the features intrinsic to a digital wallet. You can use it to store funds, make online payments, and receive money. If you want to use ecoPayz, you should register with the payment method. The registration process is stress-free, so do not fret over it. Once you set up an ecoPayz account, you have to fund it. The payment solution provides its users with several options to top up their ecoPayz accounts.
After funding your ecoPayz account, you can start using it right away. Many online merchants accept ecoPayz payments. The digital wallet is suitable for gambling-related payments because it processes transactions in both directions. Many online sportsbooks embraced ecoPayz in a bid to attract the attention of more sports fans.
Using ecoPayz for online payments is a breeze. Furthermore, consumers do not have to disclose their banking credentials, which makes ecoPayz one of the safest payment solutions. When making an online payment via ecoPayz, the only information you have to provide is the login credentials of your ecoPayz account.
ecoVirtualcard
If you have a Silver ecoPayz account or above, you can acquire a virtual prepaid card. It works and looks in the same way as a traditional bank card. It has a 16-digit number, a CVV security code, and an expiration time. The ecoVirtualcard supports three major currencies, including USD, GBP, and EUR.
One of its greatest advantages is that it minimizes the risk of fraud and theft. Furthermore, the ecoVirtualcard has no minimum spend limit. As for the maximum spend limit, it depends on your ecoAccount level. Users with a Silver or Gold ecoPayz account enjoy a maximum spend limit of £700. The maximum spend limit for Platinum and VIP ecoAccount holders is £1,000 per card.
Obtaining an ecoVirtualcard is a hassle-free process. You have to ensure that the funds in your ecoAccount are sufficient for the purchase. If you know the currency of your purchase in advance, you can link the relevant currency to the card and avoid currency conversion fees. Once you submit your application for acquiring an ecoVirtualcard, you will receive a 16-digit card number and a three-digit security code.
Note that ecoVirtualcards are not reusable. This means that once you use it for a single transaction, you have to apply for a new one if you want to use ecoVirtualcard for another online purchase. The ecoVirtualcard cannot be used for ATM withdrawals.
Depending on your account level, you can use ecoVirtualcard a limited number of times. One of the main advantages of the ecoVirtualcard is that it allows users to make anonymous payments online.
ecoPayz Mastercard
If you set up an ecoAccount, you are eligible to obtain an ecoPayz Mastercard, providing you with better control over your finances. ecoPayz Mastercard provides its users with instant access to their money anytime. Consumers can use the ecoPayz Mastercard to make online and in-person payments. The ecoPayz Mastercard allows you to withdraw cash at ATMs at locations where Mastercard is accepted.
You have to log into your ecoAccount to order your card, it is as simple as that. You will receive your ecoPayz Mastercard within a few days. You have to activate it in your ecoPayz account before using it. You can see the PIN code of your ecoPayz Mastercard in the ecoPayz cards menu. You can also change your PIN code at most bank-owned ATMs if you wish.
Note that you can have up to four ecoPayz Mastercards at a time. The ecoPayz Mastercard is available in 8 different currencies. It is valid for 2 years, and you can renew it at no cost. Keep in mind that your ecoPayz Mastercard and ecoVirtualcard are linked to your ecoAccount. The ecoPayz Mastercard has limits that vary between the different account levels.
For example, if you have a Silver ecoAccount, a monthly limit of €20,000 applies to the cash transactions, whereas the maximum limit on purchase transactions is €50,000. ecoAccount holders with a Gold, Platinum, or VIP level can use their ecoPayz Mastercard for cash transactions of up to €35,000 and purchase transactions of €80,000 monthly. On the official site of the payment solution, you can find more detailed information about the ecoPayz Mastercard limits depending on the ecoAccount level.
Opening an ecoPayz Account
If you want to set up an ecoAccount, visit the official site of the payment solution. You can choose from two types of accounts, including personal and business. If you are a merchant or a business owner, your best option is to set up a business account.
Given that you prefer to use your ecoAccount for your personal needs, we advise you to set up a personal ecoPayz account. To do so, you only have to click on the Sign Up button and fill out the registration form. You have to provide personal information such as your full name, residential address, source of funds, and others.
You will be also required to select a currency for your ecoPayz account. The payment service supports various currencies, including but not limited to EUR, GBP, USD, ARS, AUD, BGN, BRL, CLP, CAD, COP, CHF, CNY, CZK, DKK, GEL, HKD, HUF, IDR, ILS, INR, ISK, JPY, NOK, NZD, PAB, PEN, PLN, RON, RUB, SEK, TRY, and ZAR.
Once you set up an account, you will be able to see the limits associated with your account level, your transaction history, the bank accounts and cards linked to your account, and others. The payment solution also offers some promotions to its account holders. You can see what special offer you can benefit from by clicking on the Promotions & Rewards button.
Non-English speakers can go to the Profile settings and change the language. The supported languages include English, French, German, Spanish, Polish, Italian, Russian, Portuguese, and others.
ecoPayz Account Verification
Once you set up an account, you will have to verify your identity to upgrade your account to a Silver level. Unfortunately, the verification procedure can take up to 7 days to complete. To verify your identity, you will be asked to provide the following documents:
A picture of a government-issued ID or driver license
Proof of address
A selfie photo of your face
A selfie photo of you holding your ID and a handwritten note with the date and "for ecoPayz" written on it.
Note that the size of the pictures should not exceed 10MB each. To ensure that you are the rightful owner of the bank card you intend to link to your ecoAccount, the payment solution may require you to make a small deposit of €1 or €2 on top of the amount you want to deposit for the first time. The amount will be added to your ecoAccount balance.
Types of Account Levels
As we mentioned above, there are different types of account levels. In ascending order, these include Classic, Silver, Gold, Platinum, and VIP. The Classic level is the first level that you get upon setting up an ecoAccount. It has a lifetime limit of €2,500.
To continue using your ecoAccount, you will be required to upgrade your level to Silver. The Silver level provides you with the opportunity to apply for ecoVirtualcard and ecoPayz Mastercard, withdraw funds to your personal bank account, and transfer funds. Next to that, it has higher limits. Silver ecoAccounts have a maximum account balance of €15,000.
ecoAccount holders with a Gold level enjoy increased limits of up to €100,000, free cross-border transfers, and a currency conversion fee for all transactions via eWallets of just 1.49%. A crucial thing to note is that a conversion fee of 2.99% applies to all money transfers via ecoPayz Mastercard.
To upgrade your level from Silver to Gold, the cumulative amount of your deposits should be €5,000 (or €2,500 for deposits via credit cards). The total sum you have transferred to merchants should be at least €25,000. You can upgrade your level no earlier than 30 days of holding a Silver account. The maximum sum you can store in your Gold ecoAccount is €100,000 at a time.
The Platinum level features even higher maximum account balance limits, and more precisely €120,000. It also offers a reduced conversion fee of 1.49% and free international transactions. If you want to upgrade your account to this level, you should apply for an ecoPayz Mastercard, activate it, and transfer €50,000 or more to merchants.
VIP ecoAccount holders can have as much money as they wish on their ecoAccount. Furthermore, they enjoy the lowest conversion fee for eWallets transactions, and more precisely 1.25%. After 30 days of holding a Platinum account, you can upgrade your account level to VIP. The requirement is to transfer a total of €200,000 to merchants.
Funding Your ecoPayz Account
You have to load funds to your ecoAccount before using it. Fortunately, you can choose from a variety of options to fund your ecoPayz account. The available deposit methods vary between the different countries and are displayed in the Deposit Fund section of your account. Some of the most popular funding options include:
Credit/debit card
Bank account
ecoVoucher
Neosurf
EFT
Interac
You can link your credit/debit card to your ecoAccount. Depending on your level, you are allowed to upload from €10 to €2,500 per single transaction. The maximum daily deposit limit reaches €7,000 for account holders with the VIP level.
If you decide to link your bank account to your ecoPayz account, you can deposit from €10 to €140,000 (for VIP account holders) per single transaction. The minimum sum you can deposit to your ecoAccount via ecoVoucher is €10 regardless of your level. A maximum limit of €1,000 per transaction applies to all account levels.
You can use a prepaid card by Neosurf to top up your ecoAccount. Deposits start from €30 and reach up to €250, or the currency equivalent via Neosurf. ecoAccount holders can fund their accounts via Electronic Funds Transfer (EFT). The minimum single transaction limit is €10. Unfortunately, the maximum limits per single transaction via EFT are relatively tight, reaching up to €500 for VIP accounts.
If you have a Silver ecoAccount or above, you can use Interac to deposit funds. Interac is a popular payment solution in Canada that allows you to deposit from €10 to €1,300 per single transaction on a daily basis.
A monthly deposit and withdrawal limit applies €1,000 to ecoAccount holders residing in France.
Depositing to Your Sportsbook Balance
Many online sportsbooks operating in the UK or another country in the EEA (European Economic Area) accept payments via ecoPayz. Therefore, you can pick from a large number of betting sites if you want to use ecoPayz as a preferred deposit method. The digital wallet makes funding your sports betting account as easy as ABC.
You have to log into your sports betting account and navigate to the virtual cashier. Click on the Deposit button to see a list of all supported deposit methods. Click on the ecoPayz icon and log into your ecoAccount. Enter the amount you wish to deposit and confirm the payment. The funds will immediately appear in your sports betting account.
If you want to use your ecoVirtualcard or ecoPayz Mastercard, select Mastercard as a preferred payment method and enter the required card details.
Withdrawing From Your Sportsbook Balance
The ecoPayz service is quite popular among sports fans because the payment method supports deposits and withdrawals. Next to that, the process of withdrawing your winnings from your sports betting account is hassle-free. Do not forget that you have to comply with the minimum and maximum withdrawal limits set by the operator.
Once you accumulate enough winnings, you can use ecoPayz to cash them out. For that purpose, log into your sports betting account and visit the Cashier section. Select the Withdrawal option and click on the ecoPayz icon. Enter the sum you wish to cash out, provide the required information, and confirm the payment. Note that you can use only your ecoAccount and ecoPayz Mastercard to withdraw your winnings. The ecoVirtualcard can be used for deposits only.
Most ecoPayz-friendly sportsbooks take up to 3 business days to approve withdrawal requests. Once the betting site approves your withdrawal request, the money will be credited to your ecoAccount within 48 hours.
How to Withdraw Money From My ecoPayz Account?
Providing that you want to withdraw your funds from your ecoAccount, you have to transfer them to your bank account or debit/credit card. However, you will have to pay some fees for this operation. Besides, ecoPayz takes up to 3 business days to process the request. Upon approval of your withdrawal request, the funds will reach your bank account within up to 5 days. The daily limits on transactions from your ecoAccount to your bank account start from €5 and reach €500,000.
The process of transferring funds from your ecoAccount to your bank account is seamless. Log into your ecoPayz account and click on the Transfer Funds button from the menu. Select the Bank account option and enter your bank account details. As you know, ecoPayz strives to provide its users with convenience and safety above all. Therefore, adding your bank account details is a one-time procedure.
Cost and Fees
ecoPayz is an excellent payment solution, but everything good comes with a price. Fortunately, the price for using ecoPayz is lower compared to other digital wallets. Setting up an ecoAccount is fee-free. However, you will incur some nominal fees when funding it. The fee varies between the different funding options and the country of your residence.
If you use your credit/debit card to top up your ecoPayz account, you will be charged a flat fee of €0.25 plus 1.69% – 6% of the transaction. A fee of 2.90% applies to deposits via ecoVoucher. Using your bank account to fund your ecoAccount will cost you up to 10% of the transaction.
You can transfer funds to another ecoPayz account at no cost if your level is Gold or above. ecoPayz account holders with the Silver level have to pay a fee of 1.50%, but no less than €0.50 for sending money to another ecoPayz account holder. You will have to pay a fee of €5.90 to €10 to withdraw funds from your ecoAccount to your bank account. The fee for ecoAccount holders with the VIP level who want to pull out money from their ecoAccounts to a bank account is from €2.90 to €7.
The currency conversion fee varies from 2.99% to 1.25%, depending on your ecoAccount level. However, you can avoid it if you choose the same currency for your ecoAccount and sports betting account. A monthly fee of €1.50 applies to accounts that were inactive for the last 6 months.
Furthermore, every time you apply for a new ecoVirtualcard, a fee of £1.50, €1.80, or $2.30 will apply depending on the selected currency. On the other hand, you do not have to pay fees for applying for an ecoPayz Mastercard and activating it. However, UK residents have to pay £10 for courier delivery. If you reside outside the UK, the fee for courier delivery is £30. Whenever you use your ecoPayz Mastercard to withdraw money at an ATM, you will incur a fee of 2%, or no less than €1.50. If you need your ecoPayz Mastercard to be replaced, you have to pay a fee of €12.50.
However, most online sportsbooks do not levy fees on deposits and withdrawals via ecoPayz. Hence, using your ecoAccount to fund your sports betting account or withdraw your winnings is free of charge.
Security and Privacy
Security is of paramount importance when selecting a preferred payment method. ecoPayz is a proven payment solution that has been around for over two decades. The company behind it, PSI-Pay Ltd., is licensed by the Financial Conduct Authority of the United Kingdom. Furthermore, ecoPayz uses sophisticated SSL encryption technology to safeguard its users' sensitive data.
Once you log into your ecoAccount, you will see a Security section, where you can enable two-step verification. So, every time you want to log into your ecoAccount, you will receive a unique security code that you have to enter alongside your password. You can choose between receiving a security code from Google Authenticator or directly to your phone.
From the Security menu, you can also add trusted devices. This means that if someone tries to log into your ecoAccount from a device that is not in your list of trusted devices, you will receive a warning message. You can also set a security question and an answer if you want to make your ecoAccount even safer. ecoPayz Mastercard users can have the peace of mind that their transactions are processed safely because the cards are protected with a 3D Secure (3DS) protocol.
To reduce the risk of being scammed, never share your ecoAccount login credentials with anyone. Select a password that you do not use with other online services and is hard to guess. For that purpose, your password should be a combination of numbers, letters, and special signs. Last but not least, do not forget to always sign out of your account.
Advantages of ecoPayz
ecoPayz has become a popular payment solution among sports fans because it processes payments in both directions. Therefore, you do not need to look for an alternative option to withdraw your winnings. The process of depositing funds to your sports betting account is stress-free. Even if you use ecoPayz for the first time, you are unlikely to encounter any difficulties. You can also withdraw your winnings at a click of a mouse button.
Furthermore, you can easily find an online sportsbook that employs this payment method. Hence, you will not experience a shortage of betting sites that accept ecoPayz payments. Most bookies do not charge punters for using ecoPayz to deposit or withdraw funds. However, each online sportsbook has specific terms and conditions, and reading them is a must.
If you want to top up your account immediately, ecoPayz is the perfect payment solution. Furthermore, digital wallets are among the fastest withdrawal solutions in the online gambling and sports betting realm. With ecoPayz, you will receive your winnings within 48 hours. ecoPayz is an international payment method, and as such, it supports various currencies.
When using ecoPayz for gambling-related transactions, you can put aside your worries because the digital wallet has taken all the needed safety measures to protect users' information and money from cybercrimes. ecoPayz meets the preferences of all sports fans who are reluctant to disclose their banking credentials. Next to that, ecoPayz features flexible transaction limits, which renders it suitable for recreational and professional punters.
Sports fans who are always on the go are also taken care of. The payment solution offers a dedicated mobile app. If your smartphone runs on Android, you can download the ecoPayz app from Google Play. Punters whose touchscreen devices utilize an iOS operating system can find the app in the App Store. The ecoPayz mobile app features an intuitive and easy-to-use design.
And if you ever need help, the payment solution offers multilingual customer support available 24/7. You have to log into your ecoAccount where you will see a Live Chat button. Click on it to launch the live chat functionality and communicate with a knowledgeable and courteous customer support agent in a one-on-one manner.
Disadvantages of ecoPayz
ecoPayz has several weaknesses, and if you can live with them, the payment solution can serve you well. Online sportsbooks offer a wide range of lucrative promotions. Unfortunately, not all operators allow sports fans to benefit from free bets and other incentives if they use ecoPayz or another digital wallet to top up their accounts. But that should not put you off because you can always find a reputable betting site that provides bettors with the opportunity to claim all available bonuses regardless of the payment solution they use.
Although the fees for using the ecoPayz service are nominal, they do exist. Moreover, every time you want to deposit funds to your ecoPayz account, you have to pay a fee that hinges on the selected payment option.
Another disadvantage of the payment method is that the verification process takes too long. If you want to verify your account (which is needed if you want to use ecoPayz in the long term), you have to wait up to 7 days.
ecoPayz operates in over 150 countries, but it is primarily focused on several markets, including the UK, Germany, Sweden, Finland, Italy, Spain, the Netherlands, and Norway. In April 2021, ecoPayz announced that it stops processing gambling-related payments in Norway. Furthermore, ecoPayz does not operate in the USA.
Conclusion
ecoPayz provides you with a secure way of making online payments. It works as a digital wallet, meaning that you can store funds in it, send, and receive payments online. Due to its promptness, it has turned into a go-to payment solution for many sports enthusiasts. The ecoPayz service is available in over 150 jurisdictions.
To please the preferences of international users, the digital wallet supports multiple currencies, and its platform is available in various languages. Sports fans can easily find a betting site that corresponds to their preferences and supports ecoPayz payments. Besides, the ecoPayz service is affordable. When all is said and done, ecoPayz is a highly-acclaimed payment method that has racked up mostly positive customer reviews.