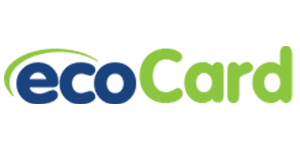 Launched in the year 2000, ecoPayz is among the longest-running payment processors on the web, with a broad customer base in over 170 countries and availability in more than 45 currencies. The company is owned by the UK-based PSI-Pay Limited and operates under the regulations and authorization of the Financial Conduct Authority (FCA).
Originally, ecoPayz started out as ecoCard, a prepaid cards provider, but gradually expanded its product offering which presently features an e-wallet whose popularity matches that of leading digital payment systems like PayPal, Neteller, and Skrill. In 2013, the company rebranded into ecoPayz which better reflected its expanded portfolio of products.
Customers who sign up for an ecoAccount have the option to apply for physical prepaid ecoCards they can link to their e-wallets. These are available in three different currencies and can be used as standard debit cards although ecoPayz also gives you the option to get virtual one-off cards that expire after use.
The ecoCard won in the Best Prepaid Card Design category at the 2015 Prepaid365 Awards, with 70% of the public voting in its favor. This success is hardly a coincidence as ecoCard, and ecoPayz in general, poses as a safe, simple, and time-efficient payment solution that enables users to shop and transfer money over the internet with great ease.
The method has attracted the attention of online punters as well and is accepted at hundreds of trusted sports betting sites. It allows bettors to move money quickly to and from their sports betting balance. Many punters prefer it over similar banking solutions like Skrill and PayPal due to the numerous advantages it comes with. Stay with us for more detailed information on how ecoPayz and its prepaid ecoCard work and how to use the method for the purposes of online sports betting.
How ecoCard Functions?
In order to receive an ecoCard and use it for online betting, one is expected to first open an ecoAccount and verify it by providing the requested documentation. In its essence, ecoPayz is a digital wallet you can store your money in. It enables secure, hassle-free, and flexible borderless payments without the necessity of having a bank account or revealing any of your personal or banking details.
Registering an ecoAccount is a free and simple process that requires only a few minutes to complete. After a successful sign-up, you must upload some funds into your digital wallet, having a choice from several convenient top-up methods including bank transfers and credit or debit cards.
There are five account levels with ecoPayz – Classic, Silver, Gold, Platinum, and VIP. New customers start with Classic ecoAccounts but upgrading to a higher level comes with a number of benefits like larger spending limits and lower fees. Upgrading to the Silver level also gives you the chance to apply for three different prepaid ecoCards, which is otherwise impossible with a Classic ecoPayz account.
The ecoPayz card is practically linked to your ecoPayz wallet and enables you to exercise better control over your finances since you can only spend the amount available in your balance. It is available in EUR, GBP, and USD, with punters having the option to apply for up to three cards (one in each of the supported currencies).
This is a Mastercard-branded plastic card punters can use to conduct payments in all online sportsbooks that accept Mastercard. It also enables them to withdraw cash from any ATM with the Mastercard acceptance mark on top.
Another option for online sports bettors is to apply for the ecoVirtualcard which can also be topped up with money directly from their ecoAccounts. This virtual alternative to the plastic ecoCard allows you to conduct one-off money transfers over the telephone or online and expires afterward.
The great thing is there is no need to undergo any cumbersome credit checks or have a bank account in order to use any of the ecoPayz products. This makes ecoPayz a great option for punters who do not own credit/debit cards or have a bad credit history. But it all starts with a simple registration, so let's see what opening an ecoPayz account entails.
Opening an Account
Registering an ecoAccount is a rather hassle-free procedure that will take only a couple of minutes of your time. For the purpose, you must fill out a short registration form where you enter some of your personal information like your email address, name, birth date, mobile phone number, and your permanent address. At this stage, you must also select a username and a robust password which you use to access your ecoPayz account.
There is the option to set up your account in English, German, French, Japanese, Spanish, Italian, Portuguese, Polish, Turkish, or Russian. The ecoPayz e-wallet supports a great variety of currencies, but some of the most commonly used options include GBP, USD, EUR, CAD, AUD, CZK, CHF, JPY, NOK, SEK, PLN, and NZD, among numerous others.
It is of essential importance to provide a valid email address of yours since ecoPayz will use it to send you a link for verification. Once your account has been successfully activated, you can top it up using your credit/debit card, a bank transfer, or a variety of online payment gateways like InstaDebit, Paysafecard, iDEAL, NeoSurf, Klarna, Trustly, and iDebit.
Each new account holder starts at the Classic level where there are lifetime limits on their deposits. Classic-level customers are not allowed to apply for and receive plastic ecoCards. If are looking to use this card, you must upgrade your account to a Silver status by undergoing further verification.
This is achieved by contacting the ecoPayz customer support team and providing them with some additional documentation to confirm your identity and address. You are expected to send copies of your ID or passport and a recent utility bill.
Punters who upgrade to the Gold level by verifying their credit or debit cards will benefit from even higher spending limits, free international transactions, and reduced currency exchange fees. There are even greater perks for Platinum and VIP ecoAccount users but to get there, one is expected to have spent the cumulative amounts of $50,000 and $250,000, respectively.
The Plastic ecoCard
Punters who have registered for the e-wallet services of ecoPayz and have upgraded their accounts to Silver level (or higher) can apply for a plastic ecoCard. There is the option to receive up to three cards, in each of the supported ecoCard currencies – EUR, GBP, and USD.
The application process is quite simplified. You must sign into your ecoPayz account, navigate to the "ecoPayz prepaid cards" section in the menu and open the ecoCard tab. Then you ensure all your details are correct since you will be mailed your plastic card to the address you have registered your account with.
Your ecoCard application will be processed within 1 to 2 business days. Once it is approved, the plastic card will be mailed to your registered address within a period of 21 days, counting from the day of your application's approval.
After you receive the card, you must activate it by logging into your ecoPayz account and providing the last four digits of the card's number along with your birth date and your mother's maiden name. It is worth bearing in mind you have only three attempts when activating your plastic card. You can retrieve the PIN of your ecoCard online following its successful activation.
The ecoVirtualcard
If you are interested in using ecoPayz as a sports betting payment option but are reluctant to apply for a plastic card, you can use the alternative ecoVirtualcard. The latter is also connected to your ecoAccount but the main difference here is that the virtual card expires after use.
This renders it impossible for the card to get lost or stolen. You again have a choice from three currencies (EUR, GBP, and USD). You can use the card to make deposits at your favorite betting sites as long as your ecoAccount's balance is sufficient.
Unlike the plastic ecoCard, the issuing and activation of the virtual alternative are associated with some nominal costs but we shall discuss those in the "Cost and Fees" section of the article. The ecoPayz wallet is available in over 170 countries worldwide but unfortunately, the plastic and virtual cards can be issued only to sports bettors residing in the European Union and the countries from the European Economic Area (EEA). Now let's see how the method is used for depositing and withdrawing to and from online sportsbooks.
Depositing to Your Sportsbook Balance with ecoCard
There are two options for punters who have selected ecoPayz as their preferred sportsbook deposit solution. The first one is to transfer the desired amount straight from the balance of your ecoAccount. You head over to your ecoPayz-friendly betting site of choice and sign into your account.
Then you navigate to the cashier section and select ecoPayz as your preferred method of depositing. You must also enter the amount you have decided to deposit. The cashier system will then redirect you to the ecoPayz platform where you must log in with your username and password to authorize the deposit. Payments with ecoPayz are conducted in real time so you will be able to start punting a few moments after the transaction's confirmation.
Your other options are to deposit either with your plastic ecoCard or with the ecoVirtualcard. The plastic ecoCard is supported by all online sportsbooks that work with Mastercard. The depositing process is similar only in this instance, the cashier system of the betting site will prompt you to provide the card's number, its expiration date, and your name as a card holder. You again confirm the deposit amount, authorize the transaction, and have the money credited to your betting balance within seconds.
Withdrawing from Your Sportsbook Balance with ecoCard
Winning a sports bet is great but receiving your winnings in a quick and safe manner is even better. One of the biggest positives of using ecoPayz' services for online betting is that the method is widely available for both deposits and withdrawals. You can conveniently cash out your betting loot back to your ecoPayz account as long as you have upgraded to the Silver level or higher. Classic-level accounts do not support the withdrawal option.
The withdrawal procedure with ecoPayz is the same as depositing, only in reverse. You select the method from the cashier, specify the desired withdrawal amount, follow the instructions on the screen, and authorize the money transfer. The only difference here is that you will not receive your winnings immediately since your payout request must first be assessed and validated by the online sportsbook.
The processing times fluctuate between different websites. Some online bookies have their financial departments evaluate payments via ecoPayz within a couple of hours, while others need 24 to 72 hours to process withdrawals. After the cashier system releases the funds from your sportsbook balance, you normally receive them instantly but sometimes the procedure may require 1 or 2 business days tops.
Once the money has been credited to your ecoAccount's balance, you can cash it out at the nearest ATM using your plastic debit ecoCard. Most online sportsbooks process ecoPayz withdrawals at no additional cost for the punters but you might want to check with customer support just to make sure you will not incur any extra processing fees. That being said, you will be charged a small fee when you withdraw funds from an ATM with your physical ecoCard. We tackle the subject of costs in the next section.
ecoCard Cost and Fees
Most online sportsbooks of good repute would process ecoPayz withdrawals and deposit at no additional cost but this is not to say using this convenient method is entirely void of extra fees. While registering for the ecoPayz service is free, there are some charges associated with this payment platform.
The fees differ depending on your current ecoPayz level and your currency. For the purposes of simplicity, we would list only the fees applicable to Silver-level accounts registered in USD but you should feel free to check the charges on the other levels yourself as they are all listed on the official ecoPayz website.
Topping up the balance of your ecoAccount may cost you up to 7% of the deposited amount if you use a bank transfer. Those who load money into their ecoPayz account via credit or debit cards will have between 1.69% and 2.90% deducted from the deposited sum. Withdrawing from your ecoPayz balance to a bank account will cost you between $6.75 and $11.44.
The issuing, activation, and renewal of the plastic ecoCard is free. However, this is not the case when you lose your card and need to have it replaced, in which instance you will be charged $12.50. Withdrawals from ATMs come with a 2% fee, with minimum charges starting at $1.50.
Unlike the plastic card, the issuing and activation of an ecoVirtualcard come with a fee of $2.30. Everything else, from transaction processing to balance inquiry and card cancellation, is free of additional costs.
It is highly recommended to register an ecoPayz account in the same currency you have chosen for your online betting account. This way, you can be sure you will not incur the additional 2.99% charges for currency conversion. There is also a monthly inactivity fee of $1.72, imposed on ecoPayz customers who have not used their account for a period of one year or more.
Security and Privacy
EcoPayz ranks very highly in the security and privacy department. The payment system protects the integrity of punters' personal and banking information by masking the data with special SSL encryptions that eliminate the risk of security breaches. The website has a safety certification by Thawte Consulting, a leading and trusted certificate authority.
Additionally, the servers where the information is stored are separated from the system's other hardware. The information is kept in safe and secure areas and is further safeguarded with sophisticated firewalls. Back-ups are performed on a regular basis to ensure the customers' transaction history is well-protected at all times.
Since the money you deposit into online sportsbooks is not transferred directly from your card or bank account, references to the betting sites you punt at do not appear anywhere on your bank statement, which helps you retain your anonymity and privacy.
On top of that, punters are presented with the option to further consolidate the safety of their ecoAccounts by enabling the two-step verification feature ecoPayz supports. This is an especially suitable security measure for those of you who like to deposit and punt on the go.
The sophisticated technology prevents fraudsters and hackers from accessing your ecoAccount even if they manage to somehow get their hands on your email and password. The two-step verification feature combines your e-wallet's password and username (email) with a unique code you receive on your smartphone.
The code is updated regularly making the unauthorized access to your account virtually impossible. You can set up the two-step verification from the settings of your ecoPayz account – simply enable the feature from the Security tab and follow the instructions on the screen.
Advantages of ecoCard
There are plenty of good reasons for an online sports bettor to start using the ecoPayz platform. To begin with, the method allows for instant deposits and very quick withdrawals, especially when compared to some of the other available banking solutions. Withdrawals are normally completed within a day or so after the requested funds clear from your sports betting balance.
Quick, secure, and anonymous payments
Available for deposits as well as for withdrawals
A huge number of currencies for the e-wallet service
Supported by a broad range of trusted online sportsbooks
Helps punters curb their spendings
Globally available in more than 170 countries
On top of that, ecoPayz poses as a very secure method of payment thanks to the state-of-the-art encryptions, firewalls, and back-ups its system implements. Those who prefer to keep their online betting activities on the low have the chance to retain their anonymity. The platform operates as a link between the punter and their sportsbook so betting transactions do not appear as such on one's bank statements.
There is no need to input any sensitive information when initiating your payments. You complete the money transfers by using solely your ecoAccount's username and password (along with your two-step verification code if you have enabled this feature).
You can use it for depositing as well for withdrawing from your betting balance, which spares you all the hassles of having to look for an alternative method to cash out your winnings. The e-wallet service itself enables you to set up an account in one of 49 different currencies. Respectively, if the currencies of your ecoPayz and sportsbook accounts coincide, you will not have the 2.99% deducted from your payment for currency exchange.
The method is globally available and accepted by hundreds of betting sites. This way, you can register and deposit at several sportsbooks with one and the same method instead of complicating your life by using alternative payment solutions for each website.
This is also a great payment method for punters who do not trust themselves with their gambling spendings. With ecoPayz and its associated ecoCard, you can easily curb your expenditures since you can spend no more than the amount you have loaded into your ecoAccount.
Last but not least, ecoPayz often qualifies you for various appetizing promotions and bonuses. In contrast, similar e-wallets like Skrill, PayPal, and Neteller are frequently excluded from promotional deals – a major detriment if you insist on giving your betting bankroll a boost through bonus redemption.
Disadvantages of ecoCard
As good as this method is, it comes with several minor disadvantages you might want to know about before you choose it as your preferred sportsbook payment option. Some punters complain about the necessity of setting up an ecoPayz account, which is needed both for using the payment platform as a whole and for applying for a plastic ecoCard. However, registration is but a mild nuisance as the entire process is very quick and fuss-free.
Requires setting up an account
Punters must verify their accounts and upgrade them to the Silver level before they can withdraw
Virtual and physical cards are issued only to punters from the EU and the EEA
Some of the ecoPayz services are associated with additional fees
Additionally, you must verify your account by providing the necessary documentation before you are permitted to upgrade to the Silver level. This upgrade is absolutely vital for bettors who insist on being able to use the platform for withdrawals and apply for plastic or one-off virtual cards.
As we explained earlier, deposits and withdrawals via ecoPayz are largely processed at no extra cost for the punters since many sportsbooks prefer to cover the processing fees. However, the ecoPayz services are not entirely void of extra charges.
We covered those in depth in the Costs and Fees section so feel free to go back for the details. Here it suffices to say some of the fees are quite steep, particularly those for topping up your ecoPayz balance with a credit card or a bank transfer. Cashing out at ATMs with your plastic ecoCard also comes with service fees.
Finally, applying for a plastic or virtual card by ecoPayz is limited only to sports bettors who are based in the member states of the European Union and the European Economic Area. Thus, customers from Canada, New Zealand, and Japan are not eligible for card application even though the e-wallet service is generally available to them.
Conclusion
While not as widespread and well-known as similar platforms like PayPal, Neteller, and Skrill, ecoPayz comes with a broad range of benefits when used for online sports betting purposes. The payment company has nearly twenty years of experience to draw upon and this really shows in the quality of its products and services.
Rebranded from ecoCard to ecoPayz in 2013, this method enables flexible, prompt and simple payments, safeguarded by the best encryption and firewall technologies out there. It is available for withdrawals and deposits across a huge number of sports betting sites, enabling punters to compare different options and shop for the best odds on the internet. Combine this with the high levels of anonymity ecoPayz offers and you get a sportsbook payment method that is definitely worthy of attention.