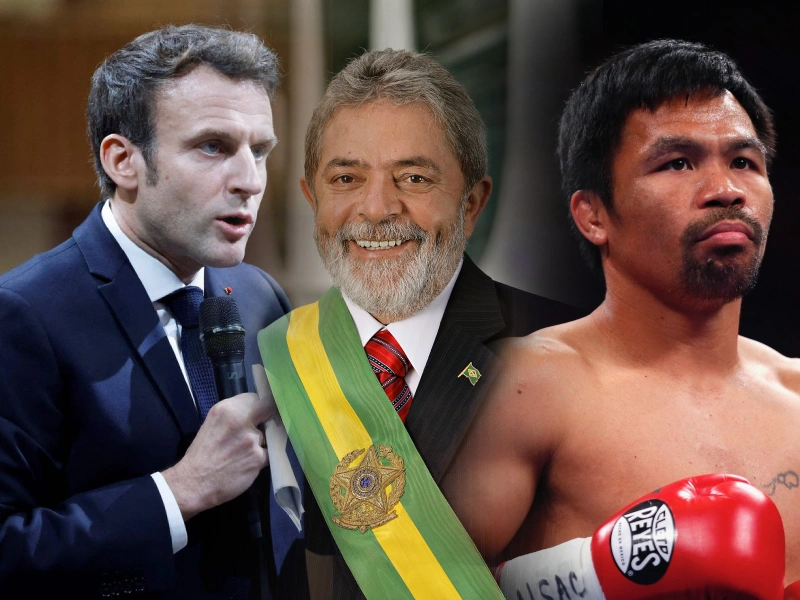 Ever wondered whether you can earn something on the side by predicting the winner of the latest presidential election? If yes, we have good news for you. Rather than having a casual flutter among friends, you can now take your political punts to an actual sportsbook.
The predictions of online oddsmakers sometimes turn out to be more accurate than the results of political polls. Some would even argue they better reflect the public sentiments and opinions on politics compared to polling.
One example comes from 2016 when now-former US President Donald Trump took the world unawares with his defeat over Hillary Clinton. The Apprentice host and co-producer managed to beat his more politically experienced opponent despite lagging behind her in the polls almost throughout the entire campaign.
In the aftermath of the 58th US presidential election, leading bookmakers found themselves in the midst of a fierce race, trying to outcompete each other when it comes to political bets. Established online sportsbooks have introduced a bevy of exciting politics-related markets since then.
They quote odds for everything one can possibly imagine, from Great Britain rejoining the EU to the probability of Dwayne 'The Rock' Johnson assuming the US presidency by 2050. You are probably wondering why people would stake their money on such curious events. And why would bookies offer them in the first place? Perhaps you will discern the reasons yourself after you take a look at the figures below.
The Biggest Political Bets of All Time – Quick Facts & Figures
Big Bet № 1
Political Event:
The 59th US presidential election
Bet Size:
£1 million on Joe Biden
Date:
October 29, 2020
Odds:
1.53
Implied Probability:
65.2%
Bookie:
Betfair Exchange
Outcome:
£1,540,000 in profits
Big Bet № 2
Political Event:
The 59th US presidential election
Bet Size:
£3.9 million ($5 million) on Donald Trump
Date:
November 2020
Odds:
2.85
Implied Probability:
35.1%
Bookie:
A Curacao-based offshore sportsbook
Outcome:
£3.9 million in losses (that must have been very painful)
Big Bet № 3
Political Event:
The 2016 Brexit Referendum
Bet Size:
£100,000 (approx. $136,780) on Remain by an anonymous Londoner
Date:
May 2016
Odds:
1.4
Implied Probability:
71.40%
Bookie:
William Hill
Outcome:
£100,000 in losses
One question that arises is "What are the big political events to bet on in 2022?". While the answer is the centerpiece of this publication, we shall first examine the legalities that surround betting on politics.
Political Wagers Are Illegal in the US
So is betting on political outcomes legal? Unfortunately, there is no short answer to this question as it all depends on where you live. The legal landscape surrounding sports wagering is rather complicated in some countries, the United States being one prime example.
Over four years ago, the US Supreme Court arrived at a monumental decision as it overturned a federal ban that prohibited sports wagering in most states. This fateful decision allowed individual states to determine whether or not to legalize and regulate sports bets.
The demise of the federal ban paved the way for an unprecedented gambling expansion in the country, with many states deciding in favor of legalization. Punting on sports is rapidly growing in popularity across the US. States like New Jersey and Colorado even allow wagers on non-sporting events like the Academy Awards.
Political wagering was rife in the early 20th century
One form of gambling that remains off-limits in the Land of Opportunity is wagering on political events. According to a 2004 paper authored by Paul Rhode and Koleman Strumpf, wagering on elections was ubiquitous across the US in the early 20th century. However, it started to decline sometime around the Second World War due to the proliferation of other forms of wagering and the upsurge of polling.
While gambling was illegal across all states bar Nevada, wagering on politics was ample at the time, Rhode and Strumpf claim. It even took place at the New York Stock Exchange (NYSE) where market makers provided daily bid and ask quotes for political outcomes as they normally would for securities.
PredictIt and IEM are exempt from the prohibition
There are two exceptions to the general prohibition on political wagering in the US. Nationals looking to wager on elections can legally do so at PredictIt and the Iowa Electronic Markets (IEM) provided that they cover the requirements. Both entities have obtained no-action letters from the Commodity Futures Trading Commission (CFTC), which enables them to offer such markets solely for educational purposes.
You might find it surprising, but political wagering constitutes a flagrant misdemeanor even in Nevada, the country's gambling hub. Betting operators submitted a proposal that sought to legalize gambling on politics in 2013, but the state regulator, the Nevada Gaming Control Board, was very prompt at rejecting it.
West Virginia had political betting for less than 2 hours
Political betting had its brief stint in the Mountain State in April 2020. The West Virginia Lottery operates sports wagering in the state and authorized licensed sportsbooks to take punts on political events like the 59th presidential election.
FanDuel quickly took advantage of the opportunity and started posting odds on the presidential race only to take them down two hours later after the WVL had a sudden change of heart. Mac Warner, West Virginia's Secretary of State, also reprimanded the move in a statement, emphasizing that political bets have been illegal in WV since the late 1860s.
The main reason why US legislation is so tough on political wagering is that such activities carry a potential for results manipulation. We shall illustrate our point with an example drawn from the 57th presidential election. Back then, online trading exchange Intrade enabled customers to trade political contracts on the outcome of the race between Mitt Romney and Barack Obama.
One particular customer allegedly threw down between $4 million and $7 million on Romney right after the Republican candidate had started to fall behind in the polls. Some economists speculated that said punter was attempting to influence the election outcome and increase the voter turnout for Romney. As a result, the CFTC started legal proceedings against the trading exchange, which ultimately led to its demise in March 2013.
So what's the recourse for US politics bettors?
US-regulated sportsbooks may be unable to offer legal politics betting, but this does not mean local punters have no access to this form of wagering. A great number of offshore-licensed bookies are ready and willing to fill this niche by offering odds for important presidential races, along with other prominent political events.
Offshore sportsbooks normally offer their services to US customers based outside states with regulated sports wagering and have been doing so for years. The prominence of such bookmakers, whose operations are in theory illegal under US jurisdiction, has served as a decisive factor in the sports betting decriminalization. Perhaps this can prompt state legislators to lift the ban on political betting as well.
Politics Betting in the UK and Australia
For the purpose of comparison, we shall briefly mention the legalities of politics wagering in two other major markets, Australia and the UK. This form of wagering first attracted the attention of Aussie authorities in the mid-1850s, when Victorian legislators made it a criminal offense to punt on elections for the state legislative assembly. Lawmakers in New South Wales (NSW) followed suit several decades later, enforcing a similar ban.
No betting on electoral outcomes in QLD, SA, and WA
As a result of these prohibitions, political wagering was rather modest on Australian soil until recently. Some states like NSW currently have regulated betting but prohibit locally licensed bookmakers from posting odds for NSW electoral outcomes. Queensland, South and Western Australia also continue to disallow wagering on politics.
Betting on politics is fully legal in the UK
Political wagering Down Under was unsurprisingly imported from the UK, where it presently enjoys a fully legal status. The country has been regulating this form of wagering since the 1960s, along with other allowed forms of gambling. UK-licensed sportsbooks offer odds for everything you can imagine, from major presidential races to mayoral elections and referendum results.
Political Betting Markets to Keep Your Eyes on in 2022
Henry David Thoreau famously said "All voting is a sort of gaming, like checkers and backgammon,… and betting naturally accompanies it". It appears millions of people worldwide agree with the American essayist, at least judging by figures reported by Betfair in early November 2020.
According to the UK-based gambling giant, the Trump-Biden race attracted a record handle of $519 million on the electoral result. Not much was happening on the political scene in 2021 but this year promises plenty of excitement, with important elections approaching in France, Australia, the Philippines, Brazil, and the US. Here are the five major betting heats on politics to anticipate in 2022.
The 2022 Presidential Election in France
The presidential election in France is among the most eagerly anticipated political events in 2022. The French will choose their leader for the next four years on April 10, with Emmanuel Macron, Marine Le Pen, Valerie Pecresse, and Eric Zemmour being the main contenders for the presidential title.
The French might keep Macron for another term
The market research agency Harris Interactive suggests the incumbent president has strong chances of being reelected as his main challengers failed to gain much momentum in the polls.
Macron's policies during the coronavirus pandemic provoked some backlash, but this did not prevent him from getting 24% of the votes in the Harris Interactive survey. Presently preoccupied with the Russo-Ukrainian crisis, the current holder of the office is biding his time and is yet to announce his candidacy.
New 2022 French presidential election polls today from Harris. Still favoring a Macron vs Le Pen second round, though notably Le Pen leads in these. Also notable that we get a poll at all, considering how rare they are in France. (via @Dumontherium) pic.twitter.com/gLYxoVB1PN

— Populism Updates (@PopulismUpdates) January 24, 2021
Macron's closest rivals are Le Pen, Pecresse, and Zemmour
In the meantime, his closest opponents Le Pen, Zemmour, and Pecresse are already neck-deep in campaigning. Despite their efforts, the rivals underperformed in the Harris Interactive survey that took place between January 28 and January 31, 2022.
The results indicate Zemmour received 14% of the votes, while Pecresse and Le Pen got 15% and 17%, respectively. According to the market research agency, one out of two French nationals on the electoral list are confident the incumbent president will be reelected, something that has not happened in twenty or so years.
His chances of re-election in April look healthy—currently 79%, according to our model—though his odds will change as the campaign unfolds https://t.co/ssCXWq7lJa

— The Economist (@TheEconomist) February 3, 2022
What do the bookies think?
It appears major bookmakers also believe Macron is a strong contender for reelection. Odds for the incumbent president start at 1.3 at most leading sportsbooks, with Betfair, Paddy Power, William Hill, and MansionBet offering slightly longer odds of 1.36. Judging by this, backing Macron looks like a good investment.
Odds for the Leading Contenders in the 2022 French Presidential Election
Candidate
Paddy Power
William Hill
Betfair
Ladbrokes
MansionBet
Emmanuel Macron
1.36*
73.3%**
1.36
73.3%
1.36
73.3%
1.33
75%
1.36
73.3%
Valerie Pecresse
5.00
20%
5.00
20%
5.00
20%
5.00
20%
5.00
20%
Eric Zemmour
13.00
7.7%
13.00
7.7%
13.00
7.7%
13.00
7.7%
13.00
7.7%
Marine Le Pen
10.00
10%
11.00
9.1%
10.00
10%
10.00
10%
12.00
8.3%
*Price information is courtesy of comparison site Oddschecker which compiles odds from top online bookmakers in major betting markets like Great Britain and Australia
**Percentages reflect the implied probability which indicates the outcomes' probability of occurrence
The 2022 Presidential Election in the Philippines
On the other side of the ocean, the Philippines is making the news with its 17th presidential election due to take place on May 9. Current office holder Rodrigo Duterte will soon vacate the presidential chair under the Philippine Constitution, which restricts him to a single six-year term.
PACQUIAO ANNOUNCES RETIREMENT

🇵🇭 Eight division world champion @MannyPacquiao tells @ToniGonline that his "boxing career is over" after announcing plans to run as President of the Philippines.

What an amazing career! 👏

🔞 @Betfred Fight Odds: https://t.co/cl7XRyATKm#Boxing pic.twitter.com/9S0lfjk9zq

— Boxing Social (@boxing_social) September 20, 2021
The lines have started to move against PacMan
The betting action on the electoral outcome is already getting hot, but this is unsurprising considering former boxer Manny Pacquaio is among the candidates. However, the lines have started to move against PacMan, as Pacquaio is also known.
The Panama-based bookie BetOnline currently prices the former boxer at 13.00, although the market opened at odds of 2.0. Bongbong Marcos is the clear favorite in this presidential race. The former senator is priced at 1.2 by BetOnline, followed by incumbent Vice President Leni Robredo at odds of 4.00.
There's a 43% chance that Manny Pacquiao will be elected President of the Philippines next year, according to Smarkets opening odds.https://t.co/3AiTXj4Ub6 pic.twitter.com/MQMXFEbeIE

— Smarkets News & Politics (@SmarketsNews) September 22, 2021
Odds for the 2022 Philippine Presidential Election
Candidate
Odds*
Implied Probability
BongBong Marcos
1.2
83.30%
Leni Robredo
4
25.00%
Manny Pacquaio
13
7.70%
Isko Moreno
23
4.30%
Bong Go
101
1.00%
Antonia Trillanes
151
0.70%
Alan Peter Cayetano
151
0.70%
*Prices are courtesy of BetOnline
Sara Duterte is most likely to become the next vice president
The Filipinos are also to vote for a new vice president this year in a separate election. According to the oddsmakers of the Curacao-licensed bookie 22Bet, Davao City Mayor Sara Duterte leads the vice-presidential race at 1.38, followed by Tito Sotto at odds of 3.2.
LOOK: Pastor Apollo Quiboloy, who was indicted in the US for human trafficking and other charges, prays over vice presidential candidate Sara Duterte-Carpio as she kicks off her nationwide caravan in Davao City today, February 1. | 📷Lakas-CMD pic.twitter.com/ibkpoRsD83

— Inquirer (@inquirerdotnet) January 31, 2022
Who Will Win the 2022 Vice-Presidential Election in the Philippines?
Candidate
Odds*
Implied Probability
Sara Duterte
1.38
72.50%
Francis Pangilinan
7
14.30%
Tito Sotto
3.2
31.30%
Willie Ong
9
11.10%
Lito Atienza
34
2.90%
Walden Bello
101
1.00%
Any Other Candidate
301
0.30%
*Prices are courtesy of 22Bet
The 2022 Brazil Presidential Election
The forthcoming presidential election in Brazil is another major betting heat punters are eagerly following in 2022. Brazilians will decide on their next leader on October 2, with former president Lula da Silva currently leading the race. Da Silva had three unsuccessful candidacies for the presidency before pulling off a victory in 2002.
Lula will attempt to win a third term
Lula ran again four years later and the nation reelected him despite the corruption allegations that marred his first term as a president. Da Silva announced his candidacy for the 2022 election in May 2021. His chief challenger is incumbent president Jair Bolsonaro, followed by former federal judge Sergio Moro.
Moro and Lula have a complicated past with each other. Moro convicted da Silva on corruption charges and put him in jail in 2018, a decision that was later overturned by Brazil's Supreme Court. Da Silva was disqualified from the 2018 election as a result of Judge Moro's conviction and his main opponent Jair Bolsonaro secured the presidential seat.
#Brazil | Lula Da Silva on the way to win the 2022 Presidential Elections. pic.twitter.com/33QOX04eQV

— teleSUR English (@telesurenglish) January 13, 2022
Da Silva is in the lead despite corruption conviction
Lula leads the presidential race despite his past tribulations, with many bookies pricing him at around 1.4. His closest opponent is incumbent president Bolsonaro at odds of 4.00, followed by Lula's nemesis Moro, who receives average pricing of 9.00. Judging by these prices, Lula is your best bet.
Odds for the 2022 Presidential Election in Brazil
Candidate
BetOnline
William Hill
Unibet
Betfair
Paddy Power
Lula da Silva
1.20
83.3%
1.36
73.5%
1.40
71.4%
1.50
66.7%
1.50
66.7%
Jair Bolsonaro
4.00
25%
4.50
22.2%
4.00
25%
4.00
25%
4.00
25%
Sergio Moro
9.00
11.1%
9.00
11.1%
10.00
10%
8.00
12.5%
8.00
12.5%
Joao Doria
67.00
1.5%
34.00
2.9%
31.00
3.2%
17.00
5.9%
17.00
5.9%
Ciro Gomes
101.00
1%
21.00
4.8%
29.00
3.4%
21.00
4.8%
21.00
4.8%
Fernando Haddad
101.00
1%
51.00
2%
29.00
3.4%
N/A
N/A
Flavio Dino
101.00
1%
67.00
1.5%
N/A
51.00
2%
51.00
2%
Eduardo Leite
101.00
1%
34.00
2.9%
N/A
17.00
5.9%
17.00
5.9%
Marina Silva
126.00
0.8%
101.00
1%
51.00
2%
N/A
N/A
Joao Amoedo
N/A
101.00
1%
N/A
N/A
N/A
Guilherme Boulos
N/A
101.00
1%
N/A
51.00
2%
51.00
2%
Luciano Huck
N/A
101.00
1%
101.00
1%
N/A
N/A
The 2022 Federal Election in Australia
The Australian federal election is another major political event the world will be watching closely in 2022. Aussies aged 18 or over will flock to the polls to cast their ballots no later than May 21. Voters Down Under will select the members of parliament to act on their behalf in the Australian House of Representatives (HoR) and the Senate. Voting is obligatory for all citizens who have reached legal voting age.
Time to remove all vaccine mandates.
Funny that, just in time for a Federal election.
Kick out LNP, Labor and the Greens.
Vote One Nation and never let medical apartheid and tyranny return to Australia. https://t.co/pY7He8NW1W pic.twitter.com/DH1nEK04Rm

— Nathan Buckley (@NathanBuckley22) February 4, 2022
Oddsmakers lean toward a Labor win
Under Australia's Constitution, HoR elections must take place at least every three years, with the PM deciding on the precise date. So what do bookies think about who will win the most seats in the Aussie parliament? Most top-tier sportsbooks tend to lean toward the center-left, with odds for the Australian Labor Party (ALP) ranging from 1.28 to 1.73.
A center-right coalition seems like a worse bet, judging by the poll results in early 2022. Oddsmakers echo these sentiments, assigning prices that start at 2.10 for this outcome. Other parties like One Nation and the Greens lag behind, offering the longest odds at leading sportsbooks.
Odds for the 2022 Federal Election in Australia
Party
BetOnline
William Hill
Betfair
Paddy Power
Bookmaker
ALP
1.28
78.1%
1.73
57.8%
1.36
73.5%
1.36
73.5%
1.36
73.5%
Coalition
3.25
30.8%
2.10
47.6%
3.00
33.3%
3.00
33.3%
3.20
31.3%
Any Other Party
N/A
N/A
34.00
2.9%
34.00
2.9%
41.00
2.4%
The 2022 Senate Results in the US
And now for the grand finale. The US Senate elections are already making big news worldwide, although voters will decide the outcome toward the end of the year. The results of this midterm contest may have a crucial impact on the future performance of incumbent President and former Vice President Joe Biden. Due to take place on November 8, this race is expected to generate lots of betting heat, with major sportsbooks already quoting odds for the electoral results.
Here's my honest predictions for County level results of the 2022 senate races. Maryland could change if Hogan runs, and California changes if top 2 in primary are Democrats.
Georgia is a Republican win, and New Hampshire is an honest tossup. pic.twitter.com/hN3a9x5hAN

— Sun Belt Politics (@SunBeltPolitics) January 28, 2022
PredictIt estimates GOP's chances stand at 85%
Judging by the bookies' predictions, the Republican Party (GOP) is likely to re-establish its control in the upper chamber of the US Congress. The New Zealand-based prediction market site PredictIt shares these sentiments, estimating GOP's chances of prevailing over the Democrats are approximately 73%.
NEW: @USATODAY/ @Suffolk_U

2022 FL Governor
(R) DeSantis 49% (+6)
(D) Crist 43%
.
(R) DeSantis 51% (+11)
(D) Fried 40%
.
2022 FL Senate
(R) Rubio 49% (+8)
(D) Demmings 41%
.
President Biden Approval (FL)
Approve 39%
Disapprove 53%https://t.co/X6mWYb09Ab

— InteractivePolls (@IAPolls2022) February 1, 2022
Top-tier sportsbooks like William Hill, Ladbrokes, and Coral are confident the Republicans will secure more than fifty seats in the Senate. All three bookies price this outcome at 1.36, which makes it a rather good bet from our perspective. The odds of the GOP gaining precisely fifty seats are not too shabby, either, at 4.50. The most unlikely outcome is for the Republicans to win less than half of the seats, with prices starting at 6.50.
Odds for GOP Regaining Control of the US Senate in 2022
Outcome
William Hill
Ladbrokes
Coral
GOP with Over 50 Seats
1.36
73.3%
1.36
73.3%
1.36
73.3%
GOP with Exactly 50 Seats
4.50
22.2%
4.50
22.2%
4.50
22.2%
GOP with Under 50 Seats
6.50
15.4%
6.50
15.4%
6.50
15.4%
Our @trafalgar_group #poll of #GA10 likely '22 #GOP Primary Election voters (2/1-3)

35.6% @MikeCollinsGA
11.1% @PaulBrounGA
9.1% @DavidCurryGA
7.7% Timothy Barr
6.6% Marc McMain
2.4% @PatrickJWitt
12% Other
15.6% Und

See Report: https://t.co/7rOa5XbY62 pic.twitter.com/4HbgRnanZr

— The Trafalgar Group (@trafalgar_group) February 3, 2022
To wrap things up, we shall give you some pointers on how to make more informed decisions with your bets on the 2022 Senate races. Some factors to consider before backing one of the above-listed outcomes include current voter sentiments, previous voting history, and candidate recruitment. Also, do not forget to follow industry-leading sportsbooks, as they will soon start to post odds for the Senate elections in individual states.