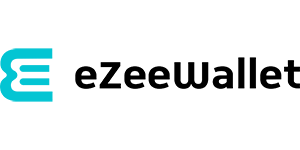 EZeeWallet is one of the new competitors on the long line of digital wallets that operate in the online payments sector. It is a branch of the UK company emerchantpay Ltd that was established in 2020. A great number of consumers can use eZeeWallet since it is officially approved for deposits and withdrawals in 189 countries.
Users should have no concerns regarding the legality of eZeeWallet since the company operates under the laws of England and Wales and is regulated by the UK Financial Services Authority. Emerchantpay Ltd. is authorized to provide payment services and also issue e-money under the Electronic Money Regulations 2011. The company is licensed by the Financial Security Authority and also holds ISO 9001:2008, ISO/IEC 27001:2013, and PCI DSS certificates. All these serve to show that eZeeWallet has implemented and maintains a verified information security management system.
In Brief, eZeeWallet represents a quick and secure payment system, which bettors can safely use to execute transactions with a number of different online betting platforms. The service comes with plenty of benefits, which we will try to outline in the review that follows.
How eZeeWallet Functions?
EZeeWallet possesses all the features you can typically find in digital wallets. This means that you can deposit, spend, and withdraw money from it. The service provider securely stores your funds and allows you to make both online and offline purchases. Put in simple words, eZeeWallet is an electronic version of your current conventional wallet that enables diverse and flexible operations.
E-wallets are among the most expedient banking services you can use, especially in connection with online sports betting. Regarding the abundance of deposit methods, eZeeWallet is on par with its more prominent competitors. Customers can fund their accounts via Neosurf, Trustly, Klarna, Giropay, iDeal, MultiBanco, PayU, Bradesco, and many others. To see the precise deposit methods you are entitled to use, go to eZeeWallet's website and select your country of residence together with the currency you intend to use. The payment service provider currently supports transactions in EUR, AUD, BRL, GBP, CAD, COP, DKK, INR, MXN, PEN, PLN, SEK, and CHF.
Mobile services have been on a constant rise for the past several years, and betting on sports makes no exception. In view of serving as many users as possible, it is a good move that the owners of eZeeWallet have invested in the development of dedicated mobile applications. The eZeeWallet app can be downloaded from Google Play or the App Store as long as your device meets the relevant technical requirements. Punters can install and use the e-wallet app if their Android device is of a version 6.0 or up, while the minimum iOS version is 13.0.
Opening an eZeeWallet Account
To use any of the eZeeWallet services, customers must first register an account with the digital wallet. The procedure is quite simple to perform and usually takes 5 minutes at most. The information you have to provide comprises email address, password, name, date of birth, country, and currency. Double check the email address you provide as it will be used to send a link to activate your account.
When you log in to your account for the first time, you will be asked to enter some additional information that includes your full postal address and phone number. If you miss this step, you won't be allowed to carry out any deposits, fund transfers, or use any other functionality of eZeeWallet. The same is true if for any reason the payment provider is not able to verify the data you have provided.
The volume of the amounts you can load to your eZeeWallet account depends on the verification level you are currently at. If you are on the lowest level 1, you are not allowed to deposit more than €150 per year. This sum is too low no matter what purpose you plan to use eZeeWallet with, so you better enter as much information as possible, accompanied by the respective documents. The maximum per annum deposit limit can reach up to €15,000.
Keep in mind that if you are logged in to your eZeeWallet account but stay inactive for more than 20 minutes, the platform will automatically log you out.
Depositing to Your Sportsbook Balance
After you have registered, fully verified, and funded your eZeeWallet account you can proceed to make online payments including deposits to sportsbook balances. First of all, you must find a bookie that supports this payment solution and go through its terms and conditions. Once you get to know all the important information and assess that it is acceptable for you, set up your betting account and make your first deposit.
The process is pretty simple and will take no more than a few minutes from your time. Just follow these easy steps:
Enter the cashier of your preferred sportsbook
Go to the deposit section
Select eZeeWallet as your payment method
Enter your eWallet login details and specify the amount you want to deposit
Wait for the funds and place your bet
Once the transaction is confirmed, money will appear in your account balance almost immediately. From this moment on, you can spend it in parts or as a whole observing the bookie's requirements.
Each online sportsbook has its own eZeeWallet transaction limits so make sure you are properly informed. On behalf of the payment platform, limits differ from one country to another and also depend on the currency. If we take EUR as an example, punters usually can deposit sums of between €10 and €2,500.
As you can see, the process of using eZeeWallet to top up your betting balance is in no way different than the one of popular brands like Neteller, Skrill, or PayPal. This makes it a suitable payment solution for those punters who are used to this type of service but are in search of а new company to operate with.
Withdrawing from Your Sportsbook Balance
As most other e-wallets used in relation to online sports betting, eZeeWallet allows punters not only to deposit funds but also to withdraw their winnings. What is more, these transactions are generally free of charge. Before you proceed to cash out, check the minimum and maximum withdrawal limits since they are not fixed and every online bookie has its own rules. Provided that the amount in your real-money balance falls within the mandatory range, you are free to cash out your profits.
The withdrawal procedure implemented by this digital wallet is quite similar to that of making a deposit. Again, you must log in to your sportsbook account, enter the cashier section, indicate the amount you need to transfer, and follow the subsequent instructions. After, that you only have to wait for the online bookmaker to process your request, check if there are any pending bonus wagering requirements, execute some verification procedures, and release the money.
In the worst case, you will be able to access your winnings in no more than 48 hours. However, if after that you want to withdraw funds from the eZeeWallet account and use the e-money for regular purchasing, you have no other choice but initiate a transfer to your personal bank account. The process may take up to 7 business days depending on your bank's policy.
Cost and Fees
In terms of online sports betting, eZeeWallet is one of the most budget-friendly payment solutions you could use. Depositing to your sportsbook account comes with no transaction fees and there is a clear tendency for bookies not to impose withdrawal fees too. This means that whatever amount you deposit, you will be able to wager it in its entirety. And accordingly, 100% of your winnings will appear in your eZeeWallet account.
Furthermore, there are no monthly or yearly maintenance fees to use eZeeWallet as long as the account stays active. In case no transaction has been carried out within 6 consecutive months, the payment service provider charges an inactivity fee of €3 per month. The sum will be deducted from your balance until the available amount reaches zero or until a new transaction is carried out.
As we mentioned above, depending on your country of residence and your preferred currency, you can top up your eZeeWallet account through a bundle of payment options. The good thing is that a large part of them require no additional charges – BCMC, EPS, GiroPay, iDeal, MyBank, Klarna, and Trustly. All they allow for transactions of between €10 and €2,500. On the other hand, you will have to pay a 1% fee if you decide to fund your eZeeWallet balance via MultiBanco or SafetyPay and a 4% transaction fee for Neosurf.
If you do not want to use the amount in your eZeeWallet for any online purchases or payments and need to make a withdrawal, the only way to do it is through a transfer to your bank account. All cashouts have some transaction fee regardless of the currency used or your location. Consumers from most of the European countries are allowed to withdraw between €10 and €50,000 with a fee of 2%. The fee for residents of Australia is 1% + 7 AUD from the amount (between 20 and 30,000 AUD).
One more thing, when initially setting your eZeeWallet account, carefully consider what the default currency should be, since in case of currency conversion you will be charged a 3% fee. Take into account that there is no way to make a change after the account registration is completed.
Security and Privacy
At every stage of earning or spending your funds, the security of handling them is of utmost importance. The more safety ensuring measures a payment service provider utilizes, the better. EZeeWallet is one of the digital wallets with the most strict and detailed security policies on the market. The company has implemented a segregation method to properly protect its clients' funds. What this means is that eZeeWallet keeps users' funds separate from the moment of receiving them and deposits the amounts in safeguarding accounts. The latter are opened with authorized credit institutions and are in no way connected with eZeeWallet's own accounts.
Users of this rather new e-wallet can rest assured that their sensitive information will remain private since the platform employs end-to-end encryption technology. If you decide to use eZeeWallet for carrying out different online payments, including deposits to a sportsbook account, keep in mind that you do not have to disclose your bank login details to any online merchant. Every transaction you make is protected by two-factor authentication (2FA).
The company states that it utilizes a combination of physical, technical, and administrative protection activities to defend its clients' interests. These include maintaining firewall barriers, data encryption techniques, and authentication procedures for fending off unauthorized access.
In addition to the above, eZeeWallet has a comprehensive Privacy Policy that can be accessed through the company's website. If users have any questions or remarks on how their private data is handled, they can address the Data Protection Officer at dpo@ezeewallet.com. The customer care team of eZeeWallet can be reached either by phone at +44 8082812474 or by email at support@ezeewallet.com.
Advantages of eZeeWallet
If you are not yet convinced whether eZeeWallet is the appropriate payment method for your sports betting experience, it may be useful to review the benefits it offers. Unlike some of its rivals in the digital wallets sector, the company does not have many territory restrictions and operates in 189 countries. The ones that it is currently most popular in are Australia, New Zealand, Canada, Germany, the Netherlands, and Sweden.
In addition, accounts can be loaded in several different currencies, which makes this payment service even more favorable. We are a little puzzled by the fact that although being used in the US, eZeeWallet does not accept USD transactions. The deposit methods are multiple and include both globally accepted payment solutions and some locally available banking services.
This digital wallet has a well-structured informative website where customers can find probably all the information they can think of. It has an easy-to-use interface that allows users to handle their funds no matter if they are at home, in the office, or on the go. EZeeWallet is definitely designed with mobile users in mind since it features a great in-browser app and also dedicated Android and iOS mobile applications.
From punters' point of view, it is noteworthy that eZeeWallet can be used to execute instant free-of-charge deposits and withdrawals that are fast with no fees as well. Thus is spared the inconvenience of switching to another payment solution to cash out your winnings.
As for the safety issue, there is no doubt at all that eZeeWallet is a trustworthy payment service. Its operation is regulated by reputable institutions and it holds licenses that certify it applies and maintains high levels of privacy and security measures. Probably the strongest evidence in this regard is the constantly growing user base that would not be possible if there were some security-related problems.
Disadvantages of eZeeWallet
Even though eZeeWallet has a lot to brag about, the digital wallet has some drawbacks that should be taken into account. As you already know, the e-wallet is available in more than 180 different countries. Its website, however, can be explored only in English, Spanish, and Portuguese. Having in mind how sensitive the payments field is, it is of vital importance to perfectly understand all aspects of managing your money. To rely on the assumption that everybody knows one of the above languages and will choose eZeeWallet is not that reasonable, so we hope there will be some improvement in this direction.
Something else we think the payment solution provider must add to its portfolio is USD transactions. The American market is among the biggest ones and to put it in a less favorable position is not a good business practice. Moreover, the currency is widely accepted and used by different types of customers all over the world. Let's not forget that all the top brands in the online banking industry support money transfers in USD. If eZeeWallet wants to position itself within the top tier of payment platforms, it has to change its policy in this aspect.
With regard to online sports betting, the eZeeWallet deposit limits can be seen as an advantage or disadvantage depending on if you are a recreational punter or a high roller. A ceiling of $2,500 will not impress any sharp bettor but is OK for those users who find it difficult to plan and control their betting activities.
As likely as not, namely in view of the shortcomings we mentioned, eZeeWallet is still not widely accepted by online bookies. Of course, we must take into account the fact that the company is still emerging and is yet to evolve.
Conclusion
For the short period of its existence, eZeeWallet has gained the status of one of the most highly rated digital wallets. What users like about this payment solution are the vast abundance of deposit methods, its supreme security level, and the flexibility it offers in terms of devices one can use.
Due to the advanced features and ease of use, a growing number of online sportsbooks are starting to adopt eZeeWallet. While the big names in the field still refrain from accepting deposits and withdrawals via this digital wallet, it is certainly a great solution for those bettors who can use it.
As with every novice, there are some aspects that need improvement. However, they are not that crucial and it is surely within the provider's capabilities to overcome the obstacles it faces. Provided that the company follows a proper management plan and responds to the market reality, the future in front of eZeeWallet is more than promising. Keep an eye on them.