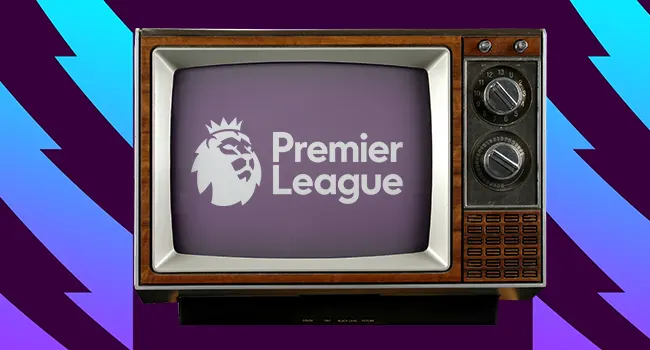 The English Premier League ranks among the most favourite leagues of football fans across the globe. With a number of successful, high-value clubs, the PL manages to keep its top positions when we rank the best football teams in Europe. Being a part of the so-called Big Five football leagues in Europe, the English PL has the most teams in the ranks like top-performing football teams or teams with the highest brand value.
With both local and global fandom, the PL has numerous exclusive broadcasting partnerships with pay-TV channels and streaming platforms. In the UK broadcasting market, three companies are holding exclusive live screening rights for current and upcoming PL seasons. As for global markets, India, China, Latin America, and the US have also made deals for the wide distribution of PL matches. With a major portion of PL's revenue coming from broadcasting deals, it is no wonder why the boosting of viewership numbers is extremely important for the league.
Below, we have provided over 100 statistics that show the biggest PL match broadcasting channels in the UK and the world. We have also covered the worth of top PL teams and how their popularity and worth have further contributed to the increasing viewership of PL games every season.
In 2022, the Premier League celebrated 30 years since its foundation.
On the opening weekend of the first PL season in 1992, there were only 13 players in the PL outside England. In 2022, the PL featured players from 120 different countries and 63 nationalities.
The English Premier League is the sports league, which enjoys the biggest audience worldwide. It is watched by over 4.7 billion people across the globe.
The NBA and the Premier League are considered two of the most popular sports leagues in the world. The Premier League is marginally bigger than the NBA if we compare statistics like revenue, attendance, and fans.
Nowadays, PL matches are broadcasted to 800 million homes across 188 countries. Broadcasting is possible thanks to 90 broadcasters and over 400 channels worldwide.
In 2022, the PL generated about £5.3 billion from foreign television deals, surpassing UK broadcasting revenue of £5.1 billion.
According to a survey, 83% of PL match viewers prefer to watch games on television rather than on streaming platforms.
Amongst the so-called Big Five European leagues, which include the top-tier football leagues of England, Spain, Italy, Germany and France, the combined revenue of all 20 English Premier League clubs for the 2020/21 season was projected to be around €6.2 billion.
Following the global pandemic, the first PL game, which was played after the season resumed on 17th June was watched by 2.7 million people on Sky Sports, with the rivalry between Aston Villa and Sheff Utd bringing a 43% increase of the average TV audience before the lockdown.
Post Pandemic Viewership Numbers on Resumed 2019/20 PL Season
Following the pause due to the global pandemic, the PL season was resumed on 17th June 2020. On that day, and in the days and weeks to follow, the PL enjoyed a huge surge in viewership numbers, with TV channels which had exclusive broadcasting rights scoring a huge audience even for the less significant matches. The PL team that enjoyed the biggest average audience after the season comeback was Liverpool. Meanwhile, Bournemouth amassed the lowest number of viewers following the renewal of the 2019/20 season.
The overall aggregate attendance at the games in the 2019/20 PL season was 11.33 million down from the 2019 numbers due to the COVID-19 measures, with an average attendance of around 28.8 thousand in 2020.
On 17th June, when the PL season resumed, there was also a match between Manchester City and Arsenal, ending with a 3-0 win for Manchester City. The match was watched by 3.4 million TV viewers, leading to a huge increase of the viewership for Sky sports in 2019/20.
The post-lockdown 2019/20 season brought BBC a peak audience of 3.9 million during the clash between Bournemouth and Crystal Palace on 20th June, with the average audience for that match amounting to 3.6 million.
The match between Everton and Liverpool on 21 June 2020 brought a record-high audience of 5.5 million people for Sky Sports, with the average audience for the full game being 5 million.
The 21st June rivalry between Southampton and Manchester City, which ended with a 1-0 win for Southampton, set a new record of 5.7 million viewers for BBC.
Just one week after the PL season has returned in June 2020, some 25.2 million UK viewers have tuned in to watch their favourite football rivalries on TV.
The clash between Spurs and Manchester United in October of 2020 enjoyed a peak TV audience of 3.3 million, while the total Sky Sports viewership for that day was 14 million people.
During the 2019/20 season, Liverpool was the PL club that enjoyed the biggest average audience among UK TV viewers, with an average viewership of 1.7 million people.
During the 2019/20 season, Manchester United was the PL club that enjoyed the second highest average audience among UK TV viewers, with an average viewership of 1.5 million people.
The PL team that enjoyed the third-highest TV audience in 2019/20 was Tottenham, with almost 1.3 million average viewers tuning in to watch the club's games during the season.
In the 2019/20 season, Bournemouth was the team with the lowest TV viewership, with an average audience of 625,427 viewers.
The second-lowest viewership rate for the 2019/20 season was for West Ham, with an average audience of 639,296.
Crystal Palace was the team with the third-lowest number of TV viewers in 2019/20, with an average audience of 658,897.
Popularity of English Premier League
The English Premier League is a part of the so-called Big Five, which represent the five biggest football leagues in Europe, with Germany, France, Spain, and Italy joining England in the top 5 ranking list. With many of the football clubs with the highest brand value in Europe being from the English PL, it is only natural that English football teams enjoy a huge global fan base. That further cements the interest in the league and the willingness of global networks to obtain exclusive broadcasting rights for each PL season.
Kit sponsorships of all Premier League clubs combined had a value of about £341.9 million in 2019/20.
Premier League Total kit sponsorships value from 2009/10 to 2019/20 (in million GBP)
2009/10
72.34
2010/11
100.45
2011/12
117.5
2012/13
147.1
2013/14
167.75
2014/15
191.35
2015/16
222.9
2016/17
226.5
2017/18
281.8
2018/19
315.6
2019/2020
349.1
PL clubs managed to generate a bigger revenue during the 2021/2022 season compared to the clubs in the Bundesliga and La Liga combined. The total revenue accumulated to about €6.44 billion, with projections for the 2023.2024 season predicting a revenue higher than €6.66 billion. Among the Big Five leagues, Ligue 1 clubs generated the lowest value.
Revenue of the Big Five Football Leagues in Europe for Seasons 2012/2013 – 2023/2024 (in million EUR)
Season
England
Germany
Spain
Italy
France
2012/13
2,946
2,018
1,868
1,677
1,297
2013/14
3,897
2,275
1,933
1,700
1,498
2014/15
4,403
2,392
2,053
1,790
1,418
2015/16
4,865
2,712
2,437
1,917
1,485
2016/17
5,301
2,793
2,865
2,062
1,643
2017/18
5,440
3,168
3,073
2,239
1,692
2018/19
5,843
3,345
3,378
2,495
1,902
2019/20
5,123
3,208
3,114
2,057
1,598
2020/21
5,498
3,005
2,953
2,521
1,614
2021/22
6,442
3,149
3,277
2,350
2,026
2022/23
6,605
3,550
3,300
2,600
2,100
2023/24
6,662
3,450
3,400
2,450
2,050
In the 2020/21 season, the Premier League averaged 414,000 viewers on the NBC Sports channel.
English Premier League US TV Viewers between 2018 and 2021
2018/19
457,000
2019/20
462,000
2020/21
414,000
In 2022, The English Premier League was the favourite league of football fans.
Favourite Leagues and Championships of Football Fans
English Premier League
18.00%
La Liga (Spain)
17.00%
Bundesliga (Germany)
16.00%
Serie A (Italy)
14.00%
Serie A (Brazil)
10.00%
Ligue 1 (France)
8.00%
Championship (England)
2.00%
Premiership (Scotland)
2.00%
Copa Libertadores (South America)
2.00%
Other
11.00%
According to YouGov, 34% of PL fans have watched Sky Sports in the past month (April – May 2021). A quarter (27%) of this group reported they watched BT Sport over the same period. Meanwhile, 38% of respondents chose to watch PL matches on the streaming platform Amazon Prime.
TV Channels and Streaming Services Watched by Premier League Fans in the Past 30 Days (May 2021)
Amazon Prime
38.00%
Sky Sports
34.00%
BT Sport
27.00%
What Makes Top PL TV Channels so Popular among Football Fans?
One major factor playing a role in the viewership numbers of PL matches every season is the broadcasting market. Whether we are talking about the local UK scene or the global broadcasting network, the PL has made numerous broadcasting deals to ensure fans of the league and overall football can legally enjoy the games that are played every season. Currently, Sky Sports is the biggest TV channel that offers live broadcasting of PL matches to UK viewers. The network holds exclusive rights for the biggest number of PL matches broadcasted per season, with the deal between the PL and Sky Sports, along with two other broadcasting and streaming networks, being extended until the end of the 2024/25 season.
Meanwhile, the leading PL broadcasting channels in the US are NBC and Peacock, amassing impressive viewership numbers with the help of a massive PL fanbase in the states. With US football fans being the most willing to pay subscription fees to watch their favourite sport, it comes as no surprise that US channels will continue their broadcasting deals with the PL.
Value metric, which is a net score of whether consumers think a brand represents good value for money or not, returns average scores of -8.2 for Sky Sports and -6.5 for BT Sport among Premier League fans.
Sky Sports and BT Sport are the primary broadcasters of Premier League matches in the UK.
Before the lockdown, the average viewership of Premier League games telecast live on Sky Sports in the UK for the 2019/20 season was 1.9 million
NBC Sports is the main broadcaster of Premier League matches in the United States.
According to Nielsen research, the 2018/2019 English Premier League season was watched by a total of 3.2 billion viewers worldwide, marking a 6% increase when compared to the previous season.
The 2015 FIFA Women's World Cup final was watched by 25.4 million US TV viewers.
The FIFA 2018 World Cup was watched by roughly 3.5 billion people worldwide.
The 2019 UEFA Champions League Final brought a global audience of 380 million viewers.
The UEFA Euro 2020 Final amassed 17.3 million US viewers on ESPN.
According to research conducted by SPORT+MARKT, the Premier League boasts an annual TV audience of 4.7 billion, with the game being viewed across 643 million homes worldwide.
While PL matches are mostly viewed on TV channels, they are also available through several online streaming platforms, such as Amazon Prime Video and Peacock in the US.
During the COVID-19 outbreak, there was an increase in viewership of the 2019/2020 season, with matches being played behind closed doors and fans relying on television broadcasts to watch the games.
Premier League clubs have a massive social media presence, with millions of followers on platforms like Facebook, Twitter, and Instagram:

Manchester United (Premier League) – 206 million
Chelsea (Premier League) – 134 million
Liverpool (Premier League) – 131 million
Manchester City (Premier League) – 131 million
Arsenal (Premier League) – 93.7 million

Match of the Day, a long-running BBC highlights show, attracts a significant viewership each week.
A study on the likelihood of US sports fans to spend $20 per month to watch their favourite games showed that more than 60% of US football (soccer) fans are more likely to pay an even higher subscription monthly fee to be able to watch all football games across different platforms.
Value of PL Clubs Attracting Foreign Investments
The majority of PL clubs are either fully or partially owned by foreigners. The great value of these teams is one of the main reasons why so many non-English investors took the opportunity to become partial owners of some of the Big Six. Below, we have provided statistics that prove the great value of several PL clubs, which have caught the attention of multiple foreign investors and for a good reason.
In addition to the Big Six, other PL clubs have shown great performance and have significantly increased their brand values, which is often a result of the popularity of these teams. With increased viewership, these clubs also benefit from brand deals, which have helped them stay above the rest and continue to generate profit even after the tough season following the global COVID-19 pandemic.
The Premier League's international popularity has led to an increase in foreign investors purchasing clubs in recent years. According to the latest UEFA club benchmarking report, the majority of 40% of PL clubs are owned by foreign investors. Meanwhile, an additional 35% of PL teams are having foreign investors as minority stakeholders.
Tottenham is the only Big Six PL team with a British owner, as investors from the USA are in the majority of the Premier League clubs.
Arsenal, Burnley, Liverpool and Manchester United are all entirely owned by Americans, while Aston Villa are half American owned (the other half being Egyptian) and West Ham has 10% of American ownership (English majority).
The brand value of Manchester United for 2020 was estimated at $3.7 million by KPMG.
When comparing the revenue of Manchester City between 2015 and 2020, we can conclude that the team has increased its revenue, reaching a compound annual rate of 27%. The team reported a record-high revenue of £535 million in 2019, which unfortunately was followed by an expected fall during the COVID-19 pandemic.
Revenue of Manchester City for 2015 – 2020 (in million GBP)
Commercial
Broadcasting
Matchday
2015
173
135
43
2016
178
161
53
2017
218
203
52
2018
232
212
57
2019
227
253
55
2020
250
190
42
After the losses sustained following the acquisition of Manchester City by Sheik Mansour, the club enjoyed five consecutive years of profits. Unfortunately, in 2020, the club dropped from a £10 million profit in 2019 to a £125 loss in the following year. The main reason for the huge decline was the global pandemic but factors like increasing wage bill, player contract extensions, and major player bonus payments have also contributed to the 2020 loss.
Profit/Loss of Manchester City 2015 – 2020 (in million GBP)
2015
10.7
2016
20.5
2017
1.1
2018
10
2019
10
2020
-125
Another major PL club, which has recently changed its ownership is Newcastle United. Currently, 80% of the club is owned by the Public Investment Fund (PIF) of Saudi Arabia, which led to Newcastle United ranking as the richest football club in the world.
Revenue of Newcastle United for 2015 – 2020 (in million GBP)
Commercial
Broadcasting
Matchday
2015
26
77
26
2016
28
73
25
2017
15
47
23
2018
28
126
24
2019
28
124
25
2020
25
112
22
Manchester United is one of the only two English football clubs that are publicly listed. That makes Manchester United one of the wealthiest football clubs in the world. Despite the decline in share price due to the global pandemic, the current value of the club is about £3 billion.
Revenue of Manchester United for 2015 – 2020 (in million GBP)
Commercial
Broadcasting
Matchday
2015
197
108
91
2016
268
140
107
2017
275
194
112
2018
276
204
110
2019
275
241
111
2020
282
140
87
Manchester United is the PL team with the highest EBITDA.
Premier League EBITDA for 2019 and 2020 (in million GBP)
2019 EBITDA
2020 EBITDA
Manchester United
186
132.1
Tottenham Hotspurs
168
106.4
Liverpool
124
41.7
Manchester City
118
-2
Arsenal
78
41
Newcastle
61
Cardiff City
51
Wolves
50
10
Chelsea
43
27.5
Burnley
37
19.4
Huddersfield Town
36
Watford
35
Fulham
24
West Ham
23
-19
Brighton
14
-12
Crystal Palace
17
Bournemouth
7
-26
Southampton
-4
-16
Leicester City
-6
-39
Everton
-15
-12
Aston Villa
-53.8
-30.1
West Brom
7.5
-25.6
Leeds United
-20.4
-50.6
Sheffield United
-30.6
37.6
The popularity of PL clubs have a direct effect on the annual salary of players in the PL, with Manchester United's salary for the 2022/23 season ranking on the top of the list.
Annual Salary of PL Players for the 2022/23 Season by Team (in million GBP)
Manchester United
7.19
Manchester City
6.79
Chelsea
6.79
Liverpool
5.25
Tottenham Hotspur
3.75
Arsenal
3.56
Leicester City
3.03
West Ham
2.92
Aston Villa
2.79
Crystal Palace
2.47
Newcastle
2.24
Everton
1.73
Wolverhampton Wanderers
1.6
Southampton
1.42
Fulham
1.39
Brighton & Hove Albion
1.13
AFC Bournemouth
1.08
Nottingham Forest
0.96
Leeds United
0.64
Brentford
0.64
During the 2021/22 season the total revenue of all PL clubs reached about £5.45 billion, which resulted in a 11% year-over-year growth.
Revenue of PL Clubs for Seasons 2011/12 – 2023/24, by stream (in million GBP)
Season
Commercial
Matchday
Broadcasting
2011/12
620
551
1,189
2012/13
749
585
1,191
2013/14
897
604
1,758
2014/15
987
583
1,780
2015/16
1,090
622
1,927
2016/17
1,168
620
2,768
2017/18
1,305
670
2,844
2018/19
1,418
683
3,049
2019/20
1,563
599
2,331
2020/21
1,493
31
3,345
2021/22
1,738
763
2,954
2022/23
1,787
807
3,156
2023/24
1,799
775
3,226
Pre-pandemic matchday attendance was the highest for German top division matches. However, following the global pandemic, the EP was the quickest in resuming to its pre-pandemic attendance levels.
Average Matchday Attendance Across Big Five European Football Leagues (by country) from 2011/12 to 2021/22
Season
German
England
Spain
Italy
France
2011/12
45,124
34,604
28,561
22,602
18,863
2012/13
42,645
35,921
28,562
23,101
19,262
2013/14
43,498
36,657
26,991
23,331
21,109
2014/15
43,583
36,175
26,791
22,167
22,329
2015/16
43,257
36,461
27,973
22,213
20,914
2016/17
41,526
35,805
28,182
21,966
21,175
2017/18
44,657
38,273
27,290
24,783
22,584
2018/19
43,467
38,188
27,163
25,062
22,863
2019/20
40,867
39,315
29,232
27,226
22,529
2020/21
4,602
5,086
3,529
913
3,668
2021/22
22,341
39,632
22,972
18,235
21,441
The number of viewers during PL matches also depends on the ticket price. Surprisingly, the season tickets for some top PL clubs are often cheaper, with Manchester City, Newcastle United, and Manchester United having a medium to low range of season ticket prices. The most expensive seasonal tickets were those of Arsenal, amounting to an average of £927 or about £49 per match.
Most Inexpensive Tickets for PL Matches in England for Season 2022/23 by Club (price in GBP)
Arsenal
927
Tottenham Hotspur
807
Liverpool
685
Wolverhamptoon Wanderers
590
Bournemouth
550
Brighton & Hove Albion
545
Manchester United
532
Aston Villa
531
Everton
465
Fulham
460
Leeds United
438
Crystal Palace
420
Newcastle United
417
Southampton
399
Leicester City
385
Nottingham Forest
385
Manchester City
350
West Ham United
299
While Arsenal is the PL Club with the highest price for their most inexpensive season tickets, it is actually not the PL team with the most expensive tickets for the 2022/23 season. While the least expensive Tottenham Hotspur season ticket price for the 2022/23 season is £807, the most expensive ticket during the same season costs £2,025, which makes the club the PL team with the most expensive tickets for that year.
PL Teams with Most Expensive Season Tickets During Season 2022/23 (price in GBP)
Tottenham Hotspur
2,025
Arsenal
1,839
Fulham
1,050
West Ham
1,025
Southampton
999
Manchester City
980
Manchester United
950
Liverpool
869
Brighton & Hove Albion
860
Newcastle United
811
Wolves
786
Bournemouth
760
Crystal Palace
755
Aston Villa
752
Leicester
695
Leeds United
646
Everton
625
Nottingham Forest
550
Brentford
549
During the 2021/22 PL season, Manchester United managed to record the highest average attendance, with about 73,000 viewers attending the club's matches on average.
Average Attendance of PL Matches in England in 2021/22 by Club
Manchester United
72,992
Arsenal
59,776
West Ham United
57,915
Tottenham Hotspur
56,523
Liverpool
53,027
Manchester City
52,739
Newcastle United
51,487
Aston Villa
41,838
Everton
38,441
Chelsea
36,424
Leeds United
36,308
Leicester City
32,440
Brighton & Hove Albion
30,988
Wolverhampton Wanderers
30,725
Southampton
29,939
Norwich City
26,885
Crystal Palace
24,282
Watford
20,612
Bumley
19,189
Brentford
16,912
The pre-pandemic attendance rate for the PL clubs was on the rise, with an average of 38,484 viewers attending the league's matches during the 2018/19 season.
When comparing the aggregate attendance of the PL between the 2019/20 season and the 2021/22, we get a gradual increase from a total of 13 million attendees to 15 million. Unfortunately, due to the COVID-19 outbreak, the aggregate attendance in 2020/21 for the PL declined to a record low value.
Total aggregate attendance at PL games from 2009/10 to 2021/22 (in millions)
2009/10
13
2010/11
13.44
2011/12
13.17
2012/13
13.64
2013/14
13.94
2014/15
13.74
2015/16
13.87
2016/17
13.62
2017/18
14.63
2018/19
14.62
2019/20
11.33
2020/21
0.18
2021/22
15
In 2021, the level of interest in the PL clubs among British people showed that the biggest number of avid fans was in the age group between 45 and 64, while casual PL fans were mostly between the ages 18 and 34.
Interest in the English Premier League among British People (18 years and older) as of April 2021
Age Group
Avid Fans
Casual Fans
Not a Fan
18-34
29.00%
34.00%
37.00%
35-44
28.00%
25.00%
47.00%
45-64
33.00%
24.00%
43.00%
65
32.00%
30.00%
38.00%
Favourite Clubs of Premier League Fans
One factor that is directly linked to the viewership of PL matches is the popularity of different clubs in the league. With millions of fans across the globe, the PL games enjoy quite the attention, with certain teams being the favourites of many football aficionados.
With so many PL league clubs ranking as the top picks of fans of the game, it comes as no surprise that PL is among the Big Five football leagues in Europe. What is more, several of the PL clubs are among the football teams with the highest value in the football world, further proving the popularity of the league and the huge numbers of viewers.
Manchester United is the favourite team of most English football fans for 2021.
Most Popular England Premier League Clubs Among Football Fans in 2021
Manchester United
16.00%
Liverpool
13.00%
Arsenal
10.00%
Chelsea
7.00%
Manchester City
5.00%
Tottenham Hotspur
4.00%
Newcastle United
3.00%
Aston Villa
2.00%
Everton
2.00%
Leeds United
2.00%
Leicester City
2.00%
West Ham United
2.00%
Brighton & Hove Albion
1.00%
Crystal Palace
1.00%
Norwich City
1.00%
Sheffield United
1.00%
Southampton
1.00%
West Bromwich Albion
1.00%
Wolverhampton Wanderers
1.00%
Brentford
0.00%
Bumley
0.00%
Fulham
0.00%
Watford
0.00%
Favourite team is not in the PL
21.00%
I don't have a favourite team
6.00%
When we consider only the UK football fans, we will notice that the most popular PL club for 2021 is different from the one favourite to global football fans, with Liverpool coming first, followed by Manchester United.
Most Popular PL Team for UK Football Fans in 2021
Liverpool
46.00%
Manchester United
43.00%
Arsenal
39.00%
Leicester City
39.00%
Manchester City
37.00%
Chelsea
36.00%
Tottenham Hotspur
30.00%
Aston Villa
28.00%
Leeds United
28.00%
Everton
25.00%
Newcastle United
25.00%
West Ham United
24.00%
Southampton
22.00%
Wolverhampton Wanderers
22.00%
Brighton & Hove Albion
21.00%
Crystal Palace
21.00%
Burnley
20.00%
Fulham
20.00%
Brentford
19.00%
Norwich City
19.00%
Sheffield United
18.00%
Watford
16.00%
West Bromwich Albion
16.00%
Premier League matches are broadcast in multiple languages to cater to diverse audiences worldwide. The league's revenue from broadcasting rights reached £5 billion for the 2019/2020 season.
The Premier League's domestic broadcasting rights are typically sold in multi-year cycles through competitive bidding processes.
Premier League matches are often shown on free-to-air channels in certain countries to maximise viewership.
Big Six in Premier League
When we are considering the viewership of PL matches, we should definitely take a look at the Big Six, which represent the founder clubs of the PL. These include Arsenal, Chelsea, Liverpool, Manchester City, Manchester United, and Tottenham. Being the most popular among fans and generating the biggest revenues in English or even global football, the Big Six is a considerable reason for the increasing viewership in PL. Thanks to these teams, English football ranks among the Big Five European football leagues, with the country even enjoying the fastest resumption of matchday attendance rate following the huge decline during the global pandemic.
While the Big Six are still considered some of the best teams in the league, many argue that some of the founding clubs are showing underwhelming performances in the last few seasons, with other clubs in the league proving to have a higher value. With some of the Big Six resting on their laurels, other PL clubs generate bigger following and improve their viewership numbers.
Manchester United is projected to generate a revenue of £630 million for the fiscal year 2023?, surpassing previous forecasts for a revenue between £590 million and £610 million.
Manchester United's revenue for Q3 of 2023 were up 11%, standing at £170 million.
Manchester United's ticket sales for the season in 2023 amounted to a total of 2.4 million tickets sold, surpassing the previous record set in the 2016/17 season.
Despite the predicted revenue increase for 2023, the PL club reported a loss of £30.79 million for the nine months to 31 March 2023.
The operating expenses of Manchester United for the period until 31 March 2023 amounted to £507.96 million.
In 2023, Manchester United finished the season in third place, guaranteeing a fruitful comeback to the European Champions League.
In 2023, Manchester United won the Carabao Cup and reached the FA Cup but lost to Manchester City.
Manchester United has won the Premier League title 13 times, most recently in the 2012-2013 season.
In June 2023, Manchester City beat Inter Milan, coming first in the Champions League competition with a score of 1-0.
Manchester City won the Premier League in 2022/23, bringing their total PL titles to nine.
In the US, the Manchester City victory over Aston Villa in 2021/22 brought a total of 955,000 viewers for NBC and Peacock, with the rivalry becoming the most-watched PL final match.
Following its win in 2022/23, Manchester City saw its brand value increase by 13%, amounting to €1.51 billion, making it the football club with the highest value, surpassing Real Madrid, which had its value decline 4%, dropping to €1.46 billion.
In 2023, Manchester United's brand value also saw a 9% surge up to €1.4 billion, surpassing its historic rival Liverpool and taking the fourth position in the best value table.
Despite taking the fifth position in the best value table, in 2023, Liverpool also had its brand value jump 7%, reaching €1.4 billion.
Compared to results from 2022, in 2023, Arsenal also enjoyed a jump in its brand value of 14%, amounting to €906.28 million, ensuring the club the eighth position in the chart.
The English Premier League holds the highest number of clubs in the ranking of top clubs with the highest value in 2023, with six English clubs making the list, surpassing the rest of the major European football leagues.
Top 10 Football Brands in Europe with the Highest Value in 2023 (in billion EUR)
Manchester City (England)
1.5 ↑
Real Madrid (Spain)
1.5 ↓
FC Barcelona (Spain)
1.4 ←
Manchester United (England)
1.4 ↑
Liverpool (England)
1.4 ↓
Paris Saint Germain (France)
1.1 ↑
FC Bayern Munchen (Germany)
1.1 ↓
Arsenal (England)
0.9 ↑
Tottenham Hotspur (England)
0.9 ↓
Chelsea (England)
0.9 ↓
The most-watched PL match on pay-TV was the clash between Liverpool and Wolverhampton Wanderers, bringing the USA Network 681,000 viewers.
The 2021/22 season brought NBC Sports a record number of PL match viewers, marking the most-watched opening weekend since 2015, with an average of 640,000 viewers.
Liverpool is another historically successful Big Six club, having won the top-flight title 19 times, claiming the Premier League title in the 2019-2020 season.
The rivalry between Manchester United vs. Liverpool is considered one of the most-watched matches in the league.
As of 2023, Manchester United ranks as the PL club with the most titles won, scoring a total of 20 PL wins.
Most PL Titles Won as of 2023, Ranked by Club
Manchester United
20
Liverpool
19
Arsenal
13
Everton
9
Manchester City
9
Aston Villa
7
Sunderland
6
Chelsea
6
Newcastle United
4
Sheffield Wednesday
4
Blackburn Rovers
3
Huddersfield Town
3
Leeds United
3
Wolverhampton Wanderers
3
Burnley
2
Derby County
2
Portsmouth
2
Preston North End
2
Tottenham Hotspur
2
Ipswich Town
1
Nottingham Forest
1
Sheffield United
1
West Bromwich Albion
1
Leicester City
1
Premier League Viewership by Markets
With top football teams being a part of the English Premier League, it comes as no surprise that the league has a huge global following, with global viewership surpassing rather huge numbers in the last few years. India is one of the global markets with great importance for the PL, with the Indian broadcaster of PL matches putting great efforts into increasing the viewership figures by introducing a new channel, Star Sports 3, during the 2021/22 season.
The US broadcasting market has also contributed to the increasing PL viewership numbers, with channels like NBC recording record-high viewership numbers during the 2021/22 season. Of course, we cannot ignore the local UK market as well, with Sky Sports and BT Sport being the top pay-TV channels in the UK with the highest viewership numbers.
In 2023, the PL viewership in India increased three times compared to the previous season.
Over 1.4 billion people across the world identify as PL fans.
China is the country with most PL fans, with 300 million Chinese people identifying as fans of the league. China is followed by India, with 147 million PL fans.
In 2019, the PL signed a six-year broadcast deal in China, with the deal's worth estimated around £564 million, highlighting the league's popularity in the region.
According to research by SPORT+MARKT, in 2011, Africa had a total of 290 million fans of PL.
The league has a massive following in the United Kingdom, where it attracts millions of viewers each week.
PL matches are broadcasted and watched by football fans in over 200 territories around the world.
NBC Sports recently smashed the all-time US Premier League viewing record. The game between Arsenal and Manchester United, which Arsenal won 3-2, was seen by an average of 2.3 million people across NBC, Telemundo, and Peacock Premium. The game was viewed by 1.92 million people in English on NBC and Peacock combined, and 382,000 people watched the live Spanish version on Telemundo. The total number of viewers was 2,302,000.
In 2022-23, NBC Sports amassed a Total Audience Delivery (TAD) of 527,000 viewers per TV match window. This marked the second most-watched PL season ever in the U.S. (following the record in 2015-16) and marking an increase of 3% compared to the last season's 510,000 viewers.
In 2020/21, 40% of the UK population (about 26.8 million people) watched PL matches.
Only 200 of 380 PL matches are broadcasted live to UK viewers every season.
According to Finder.com, during the 2019/20 season, about 4.5 million UK people have watched PL matches illegally.
Sky Sports holds the exclusive broadcasting rights for the highest number of PL matches per season.
Amazon Prime holds the screen rights for the least PL matches per season.
Depending on the package of live broadcasting rights, the broadcaster must show the same PL team a certain minimum and maximum times per season.
Future Predictions for Premier League Match Broadcasting and Streaming Deals
With the COVID-19 outbreak leading to a lot of uncertainty, the Premier League applied for permission from the UK government to extend its domestic TV rights deals until the final of the 2024/25 season. That means that Sky Sports, BT Sport, and Amazon Prime will continue to hold the exclusive PL broadcasting rights for the figure of £4.8 billion.
However, not all PL matches played per season are being broadcasted live. Instead, they are broken down into seven separate packages – A, B, C, D, E, F, and G. Sky Sports holds the rights for the majority of games, broadcasting matches from the B, C, D, and E packages, which equals to a total of 128 matches per season. The company with the rights to broadcast live the second-most PL matches is BT Sport, which holds the rights for the A and G packages and can broadcast a total of 52 games. Amazon Prime holds only the rights for the F package and allows its customers to stream 20 PL matches.
There is a condition for the number of times a PL team should be shown in a certain slot. For instance, the channel holding the rights for Package A ( the 12.30pm slot) should pick one team at least once, while the maximum number of times the same team can be shown on the same channel is capped at six. The same minimum and maximum apply to matches from Package B.
The minimum number of times channels holding the rights for the C and D packages must show a team is two, while the maximum is five. The E Package comes with no minimum requirements for the number of times the team must be picked by the channel, however, there is a cap of five times per season.
Pay-TV channels remain the main distributors of PL match broadcasts, with Sky Sports holding the screen rights for the majority of the games of the season. That said, more football fans are willing to pay streaming platform subscriptions to be able to watch their favourite teams play. However, with a total price of up to £1,700 per year, which allows a player to watch all 200 games across all three UK broadcasting and streaming platforms, piracy has become a serious issue.
There have been talks of the Premier League launching its own subscription service, which may completely change the way UK football enthusiasts watch PL games every season. Instead of having no choice of which game to watch and abide by the Saturday Blackout rule (no match that starts the standard time of 3pm on a Saturday can be shown live on TV), an exclusive PL subscription service may offer an improved legal way of watching the entire PL season.